PhD Program in Ecogastronomy, Education and Society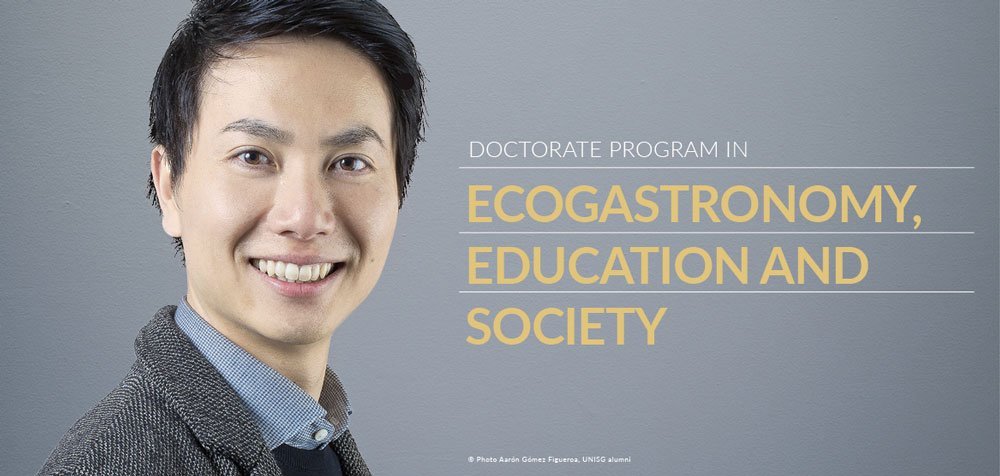 The PhD Program in Ecogastronomy, Education and Society expresses the interdisciplinary and international nature of the University of Gastronomic Sciences at the highest level. The objectives are to:
prepare young researchers for academic careers in research institutions and study centers at a national and international level, in relation to the multi-faceted and interdisciplinary world of eco-gastronomy as a complex educational and social system;
include young scholars in the world of work and in areas of business that demand innovation and a superior preparation in relation to the world of food.
Objectives
In particular the PhD program will follow these objectives:
master in a critical way the various social and cultural systems to which gastronomic values are associated;
learn about key models of education aimed at an ecological and sustainable vision of food;

develop

 a relational and interdependent vision of gastronomy 

through the elaboration of projects for food politics and diplomacy;

experiment creative and innovative formats that fit into social processes related to food education.
For more information > Prof Nicola Perullo, PhD Director, or segreteria@unisg.it
---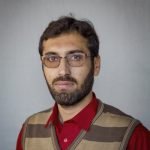 working title:Traditional Gastronomy, indigenous knowledge and equality of gender in Pashtun Society.

working title: Biocultural Diversity Conservation in Italian Landscapes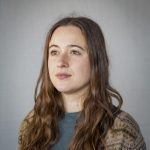 working title: "Sweet thing". An attempt to think the sweetness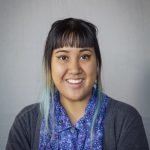 working title: Roasting Fires, Flooded Fields, and Turbulent Ecologies: An anthropological study of maternal consumption in rural Cambodia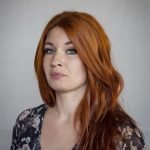 working title: Atmospheric food. How food smells affect and shape self-perception in connection with spatial intuition and collective imagination.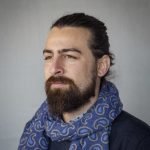 working title: Nudging healthier food choices through food perception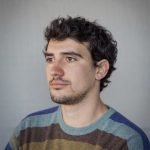 working title: Gastronomy as a driver of sustainable development: The case study of Peru
During the Study Program students are required to take part in 3 courses, one per year, which will be determined annually.
The PhD Program in Ecogastronomy, Education and Society also includes training activities in linguistics, computer science, research management, knowledge of research systems and funding systems, use of research results and intellectual property.
Mandatory attendance for all activities is required.
Programma Corso di Dottorato A. A. 2018/2019
Ist Year Course
ECOLOGY AND PERCEPTION: PATHS AND PERSPECTIVES FOR GASTRONOMIC SCIENCES
January 29, h 3-6pm, Dr. Gabriele Volpato
February 5, h 9am-12pm, Dr. Gabriele Volpato
February 12, h 9am-12pm, Dr. Gabriele Volpato
February 19, h 9am-12pm, Dr. Paolo Gruppuso
February 26, h 9am-12pm, Dr. Paolo Gruppuso
March 5, h 9am-12pm, Prof. Dr. Nicola Perullo
March 12, h 9am-12pm, Prof. Dr. Nicola Perullo
March 14, h 9am-12pm and h 7-10pm, Prof. Dr. Nicola Perullo (evening session "Epistenology Opera")
March 19, h 9am-12pm, Dr. Paola Migliorini
March 26, h 9am-12pm, Dr. Paola Migliorini
April 9, h 2-5pm, Prof. Dr. Andrea Pieroni
April 16, h 9am-12pm, Prof. Dr. Andrea Pieroni
April 29, h 3-6pm,Prof. Dr. Tim Ingold   
April 30, h 9am-12pm, Prof. Dr. Tim Ingold
May 29, h 2-5pm and 6-11pm, Prof. Dr. Andrea Pieroni (Foraging and Dinner)
June 4, h 2-5pm, Prof. Dr. Stanley Ulijaszek
June 5, h 9am-12 pmProf. Dr. Stanley Ulijaszek
June 6,  h 9am-12pm  Prof. Dr. Stanley Ulijaszek
Paper deadline: 15 July
PDF format
Length: between 2000 and 3000 words
(more specifications will follow)
DOCTORATE "Ecogastronomy, Education and Society"
FIRST YEAR COURSE: ECOLOGY AND PERCEPTION
Dr. Gabriele Volpato
Title: Perceptual Worlds and Taste in the Web of Life
Everyone in the world perceives taste in different ways. Perceptual worlds are the stage in which individuals interact, generating circles of participation and ecosystems. This course aims to explore the perceptual worlds of life's diversity, with a focus on the ways in which chains of gustatory experiences, in ecological relations, materialize in our foods and cultures.
Dr. Paolo Gruppuso
Title: Perception is Movement: Perspectives from Environmental Anthropology
Anthropological work has suggested understanding perception as a situated process that involves experience and an ongoing attunement with the environment as a sphere of life activity. Within this approach, action and perception are closely related and particular ways of moving generate particular ways of knowing. During the classes, theoretical and ethnographic examples that explore such a perspective, will be presented and discussed.
Prof. Dr. Nicola Perullo
Title: Haptic Taste as Ecological Perceptual Attunement and Engagement
Can we assume the distinction (often taken for granted) between taste(s) and tasting? Are we forced to consider taste (and tasting) in the subject/object framework? What if we shift from an optic to a haptic approach to taste? Stemming from these questions, in these lectures, I will propose a general theory of haptic taste as a key for understanding it as a part of an ecological perception to life; and, I will show how this understanding moves from an education to sensibility that has the features of an ongoing engaged attunement with the environment and with the atmospheres. One can define this attunement as a continuous correspondence between the things inhabiting the world with us.   
Dr. Paola Migliorini
Title: Agroecology and Sustainable Food Systems
Based on an introduction to sustainable agriculture and agroecology, we will explore best practices, the most recent scientific results and movements overview from grassroot organizations to international institutions, as well as, methods to assess them and a policy to scale up. We will also visit the UNISG garden.
Prof. Dr. Andrea Pieroni
Title: The Plants-Humans Nexus in Gastronomy
In these brief seminars, we will analyze conceptualizations and methods of the ethnobotanical science and discuss its relevance for foodscouting and innovation in gastronomy. We will also co-design and experience a foraging session, followed by a creative, culinary dinner event.
Prof. Dr. Tim Ingold
Title: Perception, Interpretation and Representation of the Environment
In our century, the environment has become a focus of concern like never before. But there is little agreement on the way we think about it. In these lectures, I will look at how human beings perceive, represent and reconstruct the world around them. How should this world be understood? As terrestrial animals, should our focus be on the land and its shapes and properties, or on the elements of earth, air and water? How do the surroundings of everyday life relate to what scientists and policymakers call the 'global environment', and what are the implications for current understandings of climate change? Does it make sense to distinguish environments that are 'natural' from those that are built? How are environments built, and what happens when buildings fall apart?  
Prof. Dr. Stanley Ulijaszek
Title:     Nutritional Ecology
These lectures will consider the ecology of nutrition from three perspectives: the ecology of eating and of the body; local ecologies of nutrition; and transnational nutritional ecologies. Examples will be drawn largely, but not exclusively, from research carried out in Papua New Guinea and the Pacific Islands. These locations offer a window into discourses of the body, in relation to food, and into local conditions of changing nutritional health and their connections to global forces of dietary change.   
Scholarship
The annual scholarship amount is 15.343,28 Euros.
Fees
All PhD students are required to pay a fee of 1.000 Euros annually.
Requirements and admissions