PhD Program in Ecogastronomy, Education and Society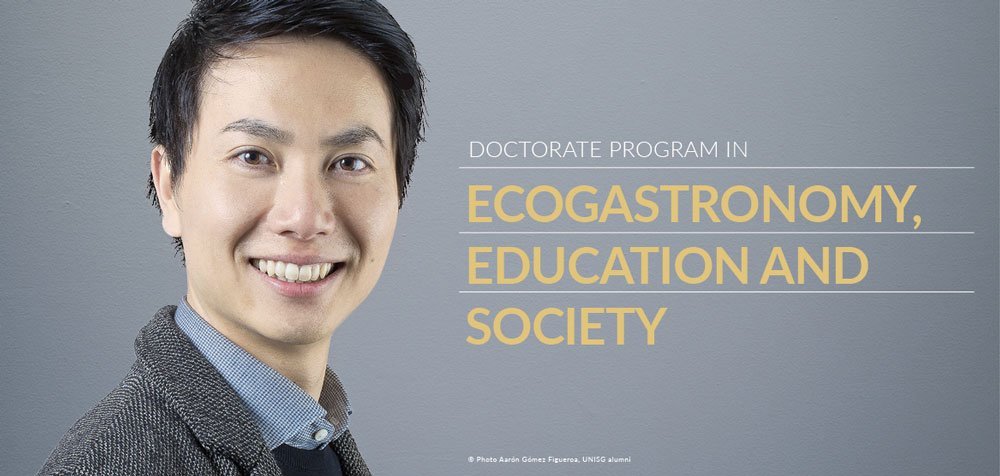 The new PhD Program in Ecogastronomy, Education and Society expresses the interdisciplinary and international nature of the University of Gastronomic Sciences at the highest level. The objectives are to:
prepare young researchers for academic careers in research institutions and study centers at a national and international level, in relation to the multi-faceted and interdisciplinary world of eco-gastronomy as a complex educational and social system;
include young scholars in the world of work and in areas of business that demand innovation and a superior preparation in relation to the world of food.
Objectives
In particular the PhD program will follow these objectives:
master in a critical way the various social and cultural systems to which gastronomic values are associated;
learn about key models of education aimed at an ecological and sustainable vision of food;

develop

 a relational and interdependent vision of gastronomy 

through the elaboration of projects for food politics and diplomacy;

experiment creative and innovative formats that fit into social processes related to food education.
---
Program director: Prof. Nicola Perullo
Maximum number of places: 7 (of which 6 with scholarships)
Language: English and Italian
Publication of announcement: June 12, 2018
Application deadline: July 23, 2018
Results of the first phase of evaluation published: August 23, 2018
As the application deadline for the PhD in Ecogastronomy, Education and Society falls on a non-working day, applications will be accepted until Monday 23rd July 2018, at midnight
---
During the Study Program students are required to take part in 3 courses, one per year, which will be determined annually.
The PhD Program in Ecogastronomy, Education and Society also includes training activities in linguistics, computer science, research management, knowledge of research systems and funding systems, use of research results and intellectual property.
Mandatory attendance for all activities is required.
Scholarship
The annual scholarship amount is 15.343,28 Euros.
Fees
All PhD students are required to pay a fee of 1.000 Euros annually.
Requirements and admissions
To apply for admission to the doctoral program the prospective candidate must go through the following procedure:
register online
fill in the application form (fillable pdf form)
pay the admissions fee of 50 Euros via bank wire transfer
upload the documents in pdf format following the Admission Application
Note
Before proceeding with the online application process, please read through the Admission Application
22/06/2018 – Articles 2 and 3 of the admission application for the PhD Program in Ecogastronomy, Education and Society have been modified, with some clarifications in regards to the admissions requirements and the documentation to be submitted
The attachments referenced in the Admission Application for the PhD Program in Ecogastronomy, Education and Society can be found in the application procedure on the Esse3 portal.
Furthermore, candidates who are citizens from low-income countries (according to the World Bank list) are not required to pay the 50€ admission fee as indicated in art. 3 of the announcement.
DR 213 Admission Application PhD Program Ecogastronomy Education Society
Regulations for the Doctorate Program in Ecogastronomy, Education and Society
Rector's Decree for the nomination of the Doctoral Admissions Committee