Life in Bra
---
The University of Gastronomic Sciences is based in Pollenzo, a small town in the city of Bra, located about 6 km outside of the city center and served by a bus service.  The presence of our students in Bra has created an international ambience in the city, and student life between Bra and Pollenzo can be very busy thanks to the variety of activities organized by the student community.
---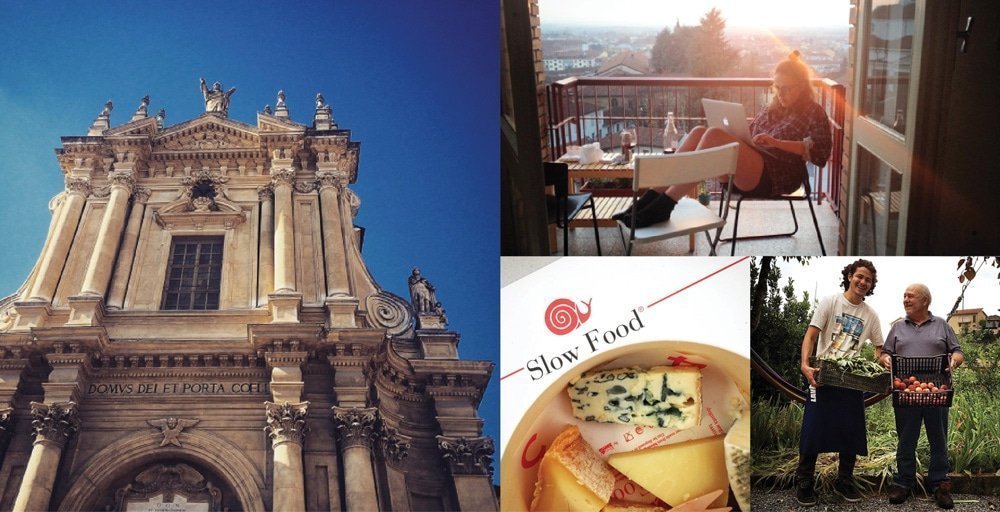 ---
The UNISG Community that exists between Pollenzo and Bra is sustained by a number of student groups.  The Gastronomic Sciences Students Association, or ASSG, provides useful information for new students who have just arrived in Bra, organizes social and recreational events, and serves as a notice board for various student ads.
The UNISG Slow Food Condotta is a group of students who collaborate with Slow Food on large scale events such as Terra Madre: Salone del Gusto, Cheese, and Slow Fish, as well as organizing educational and recreational activities in the UNISG community
In alignment with their gastronomic mission, our students have created the GAS-La Credenza, a joint purchasing group (similar to a CSA) which shortens the supply chain by purchasing vegetables, fruit, eggs, and quality meats directly from local producers on behalf of their members, who then collect their purchases.
The most recent project is Local, a modern "bottega alimentare" (a traditional food shop), which is founded on the principles of a short supply chain and community.  It is a place to buy locally produced food, bringing the producer and consumer closer together, but it is also a place for students and citizens of Bra to hang out and get to know each other.
---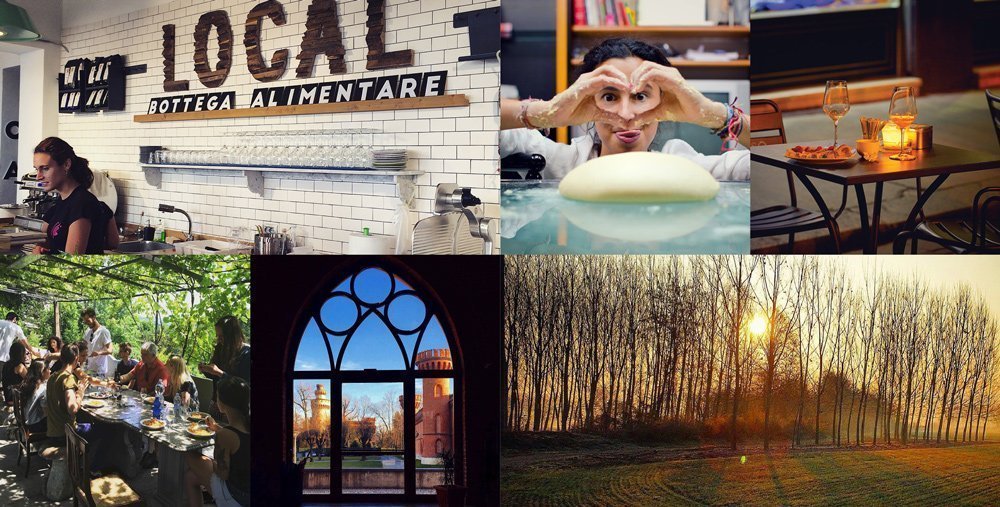 ---
Bra: the History & Location
Bra is a small city of about 30,000 inhabitants, nestled in the hills of the Roero and the Langhe in the province of Cuneo in southern Piedmont.  In the 1980's it became the birthplace of the Slow Food Movement.
However, it comes from ancient origins.  The city of Bra has been developing since the Middle Ages, and the modern day Pollenzo, where the University of Gastronomic Sciences is situated, was an important Roman town known as Pollentia.
---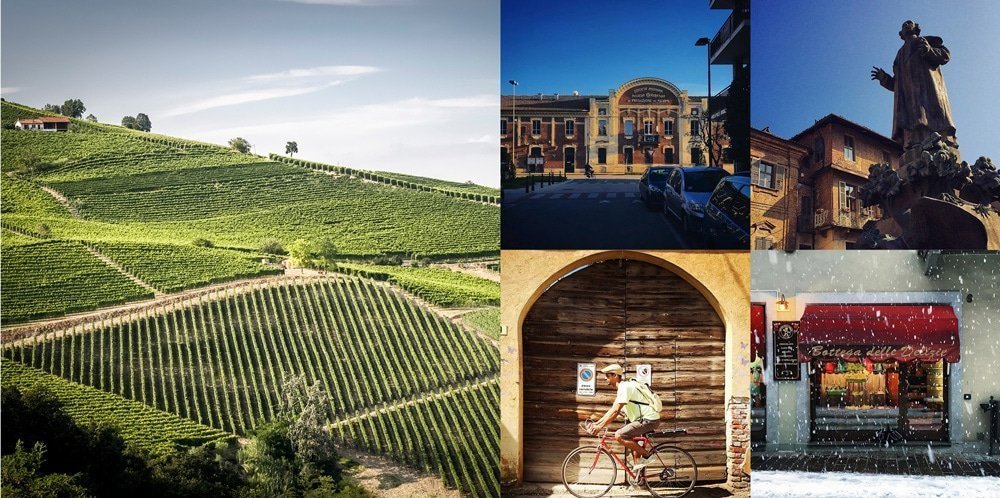 ---
Bra is approximately a 10 minute drive from Alba, less than an hour from Turin, an hour from the Ligurian coast, two hours from Milan and Genoa, about three hours from the Côte Azur in France, and you can reach the Alps in just under an hour.  Bra is well connected to Turin by frequent daily trains.   From Turin there are three daily TVG connections with Lyon and Paris.  Bra is located about a half hour drive from the Cuneo airport and an hour from the Torino Caselle airport.
---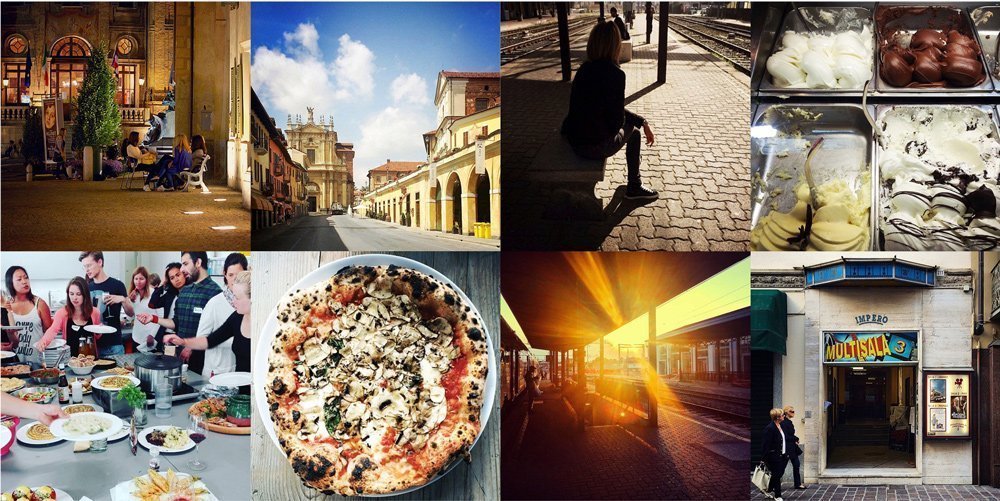 ---
Life in Bra
The "Braidese" lifestyle is one of the most appealing aspects for our students: despite its small size, Bra is bustling with activities and events in various venues, many of which offer the opportunity to taste and buy products of excellent quality.  It boasts great restaurants, bars, cafés, bakeries, artisanal food shops, and wine shops to name a few. For an aspiring gastronome, Bra is an ideal place to immerse yourself in the world of food.
---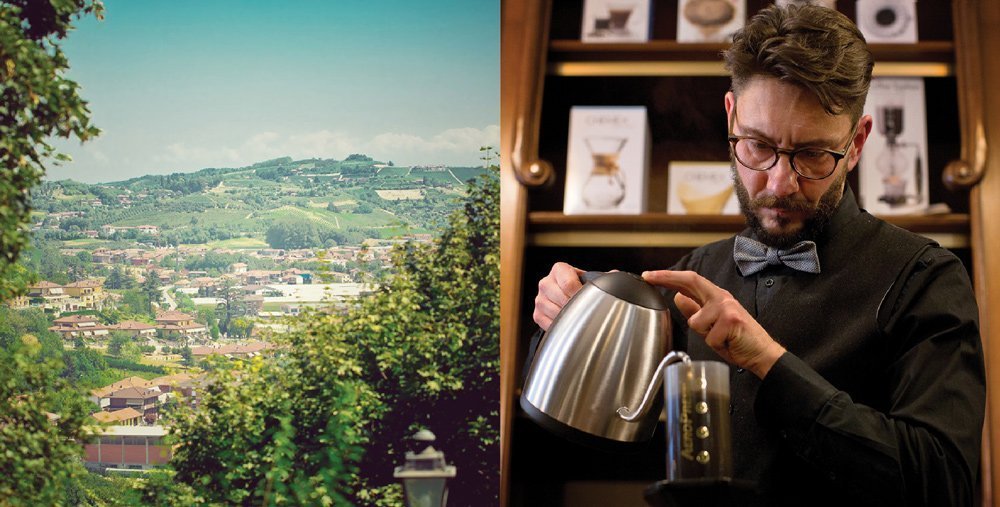 ---
The main public services are easily reachable on foot or by bike: the train station and buses, the hospital and emergency room, sports facilities, pool, gym, shopping centers, post offices, banks, a weekly market, tourist information centers, libraries, museums, a cinema, theatres, and parks.  Buses and coaches are also available to connect the city center to surrounding towns, most noteably Pollenzo where the University of Gastronomic Sciences is located.
Living in Bra
Our students usually live in apartments in the center of Bra and travel to Pollenzo by bus or bicycle each day to attend classes and participate in didactic activities.  Students can find apartments to rent directly from individual listings or through an agency.  It's advisable to start looking for an apartment as soon as you have received confirmation of your acceptance to your chosen course of study.
The cost of a furnished apartment in Bra will vary depending on the size (for example, having one or more bedrooms), but usually falls between 350 and 500 euros per month.  In addition, you should calculate approximately 30 euros per month for maintenance fees (spese condiminiale) and as much as 150 euros per month for utilities (electricity, gas, water, and heating).
To learn more about the housing market in Bra, here are some links (in Italian):
Useful contacts for life in Bra (links in Italian)
---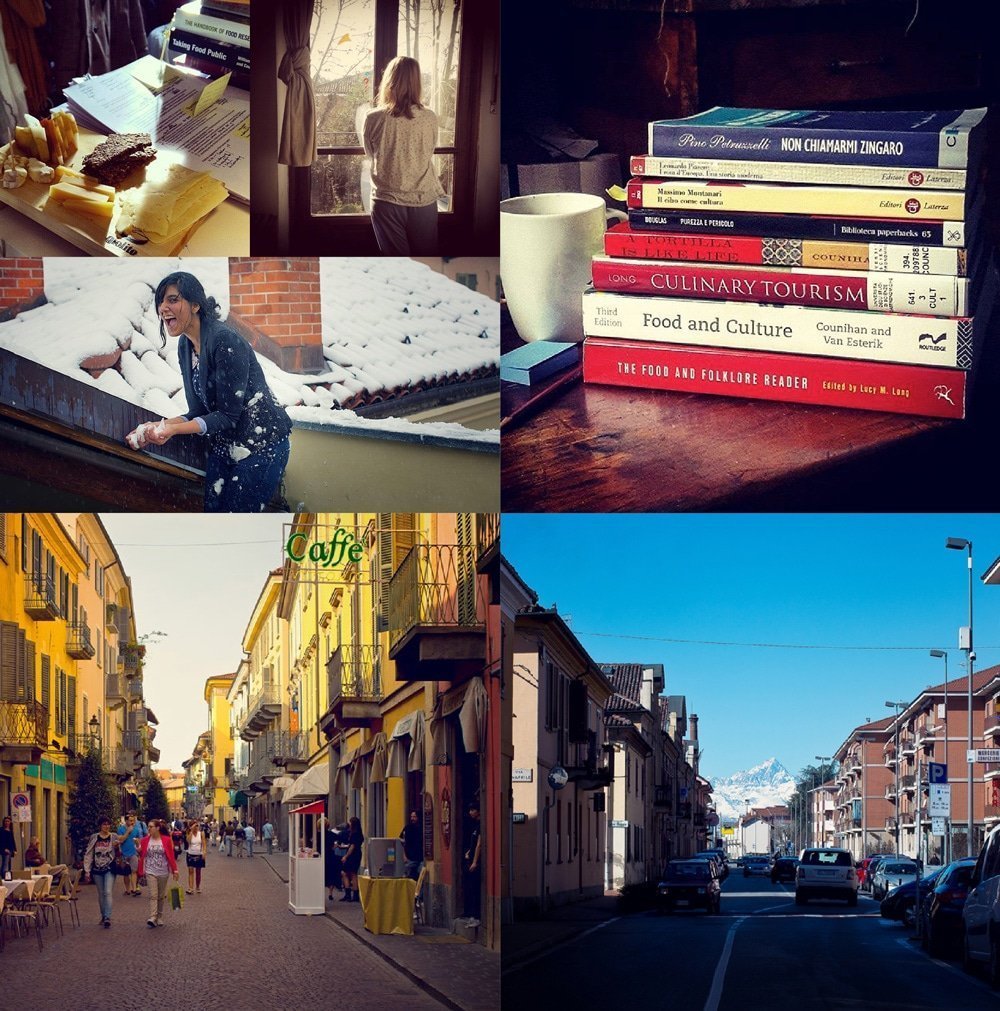 ---
Bra and Piedmont's Food Culture
It is no accident that the Slow Food movement, and then later the University of Gastronomic Sciences were conceived of in the city of Bra.  Bra is located in Piedmont, one of the regions which symbolizes the Italian culture of food and wine: mere steps away lies the Langhe, the land of White Truffle and some of the most renowned red wines, such as Barolo, Barbaresco, Nebbiolo, and Dolcetto.
---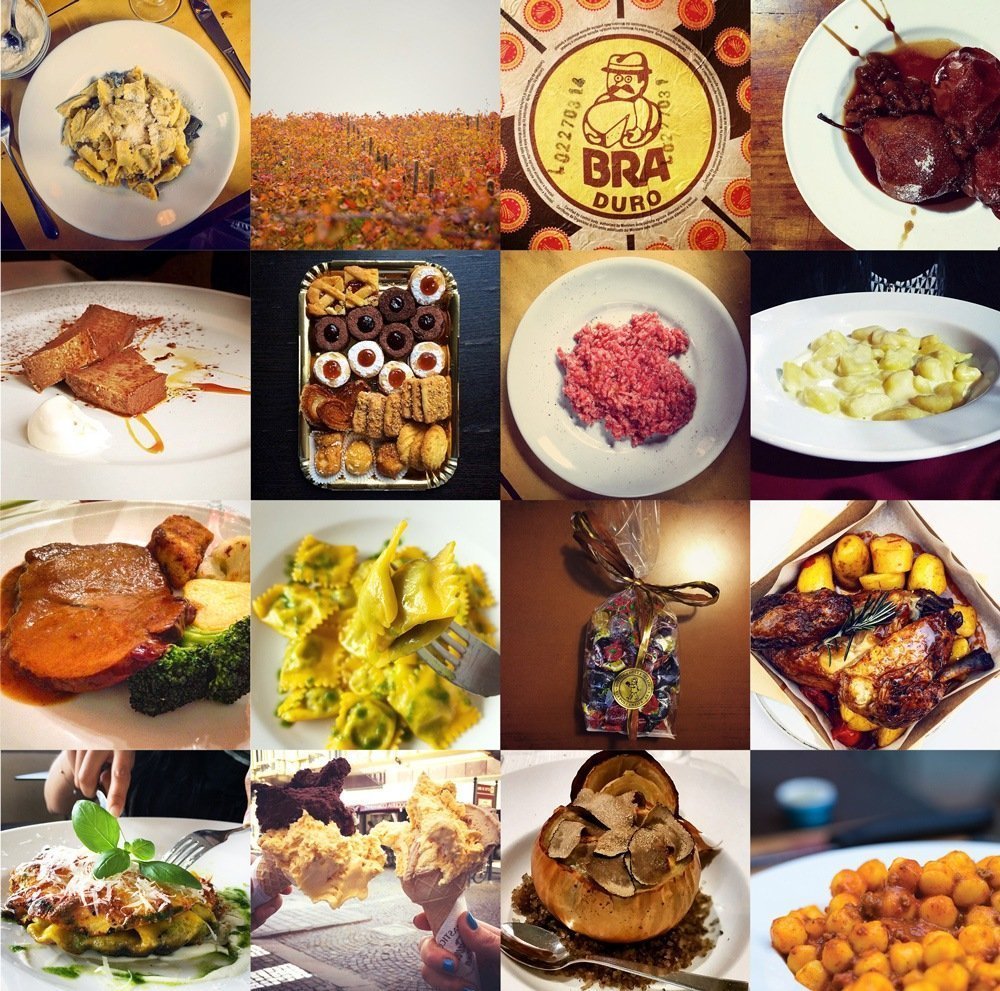 ---
Located in the heart of the province of Cuneo, which is famous for its quality meat and cheeses, Bra is most well known for its eponymous sausage made from veal, the Salsiccia di Bra, and the Bra PDO (Protected Designation of Origin) cheese, as well as its historical tradition of vegetable gardening.
---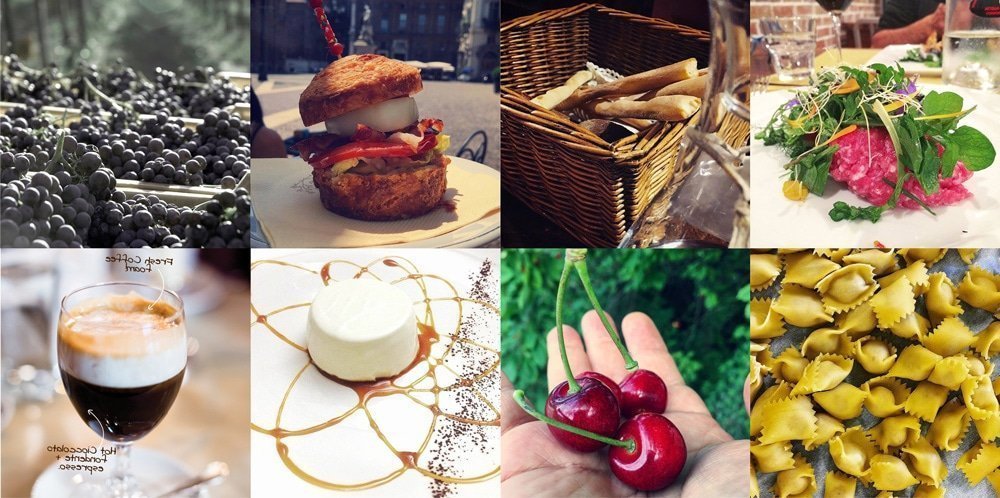 ---
Turin, the capital of the region, is recognized internationally for the Salone del Gusto and Terra Madre, a biennial event organized by Slow Food, as well as its historical excellence in the art of pastry making, production of chocolate, and liqueurs.
---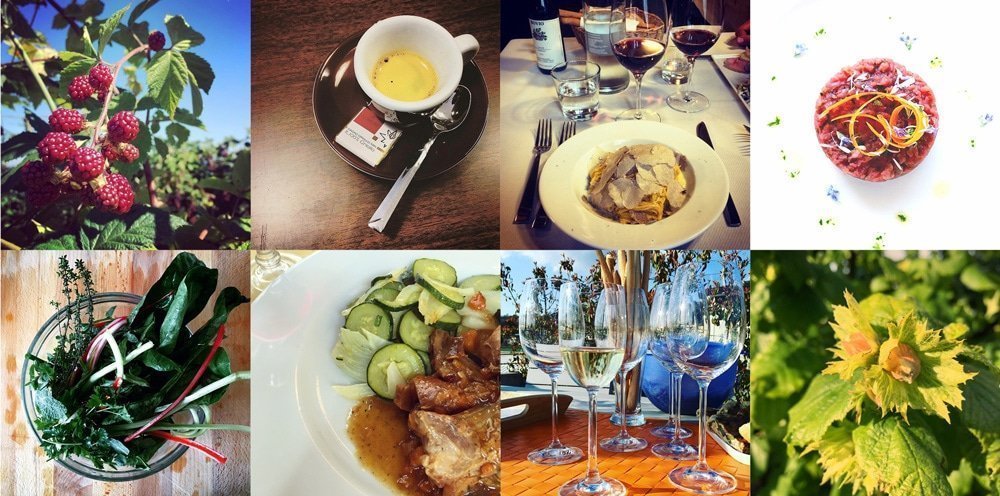 ---
Living in Bra means being able to immerse yourself daily in a territory that has much to offer in the realm of gastronomy: 
---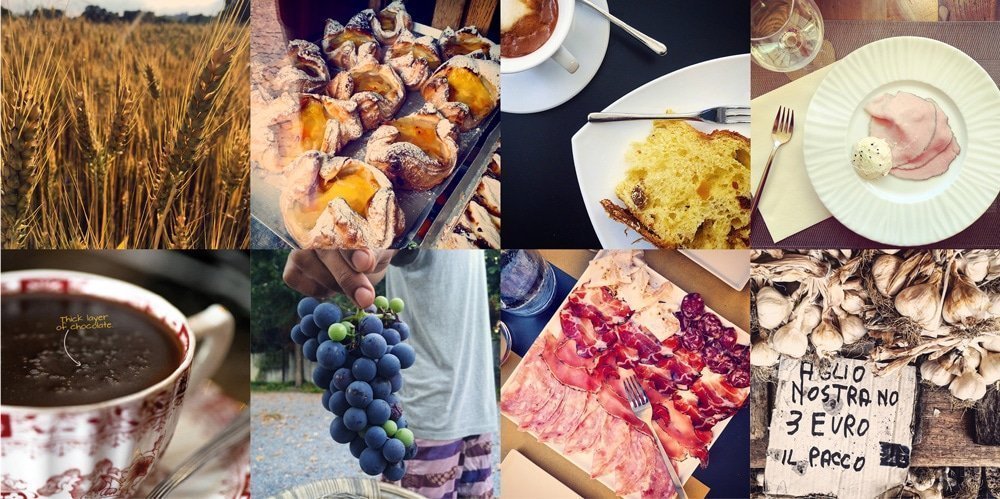 ---
In and Around Bra:  what is there to do and see?
Bra is one of the most important centers of Piedmontese Baroque style architecture and has many examples that still stand today such as the St. Andrew's Church and the Church of Santa Chiara, as well as the Town Hall, the Palazzo Garrone, and Palazzo Mathis.  
Bra is ideally located to easily visit many interesting places.
---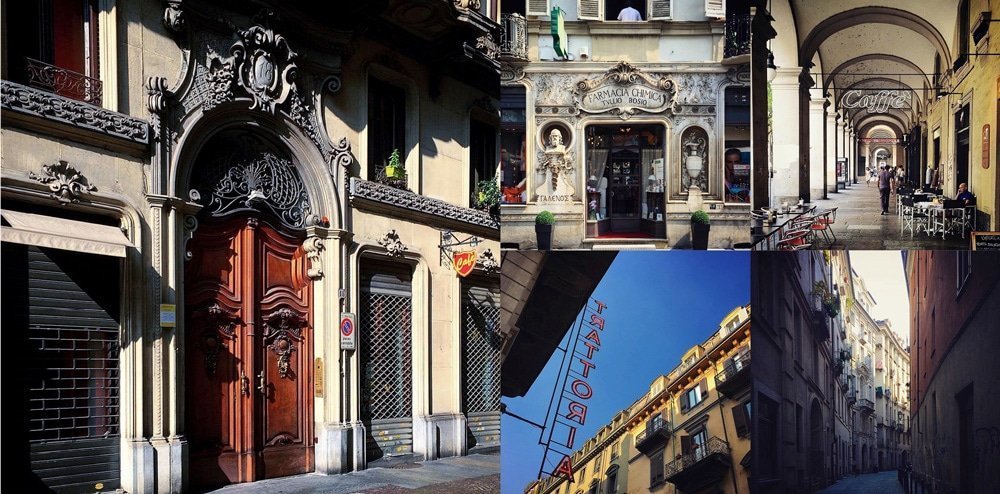 ---
In Turin
Turin is a city with many interesting architectural aspects and offers many wonderful and internationally renowned museums, such as the Egyptian Museum and the Museum of Cinema. 
In the Hills of the Langhe and Roero
The nearby hills of the Langhe and Roero are not only rich with beautiful landscapes, but also excellent food and wine.  Here in the heartland of the Langhe and Roero, only a few kilometres away from Bra, you can taste great wines in the winery or in local and regional wine shops while walking through the boroughs dotting the hills, the vines, and the forests surrounding them.
---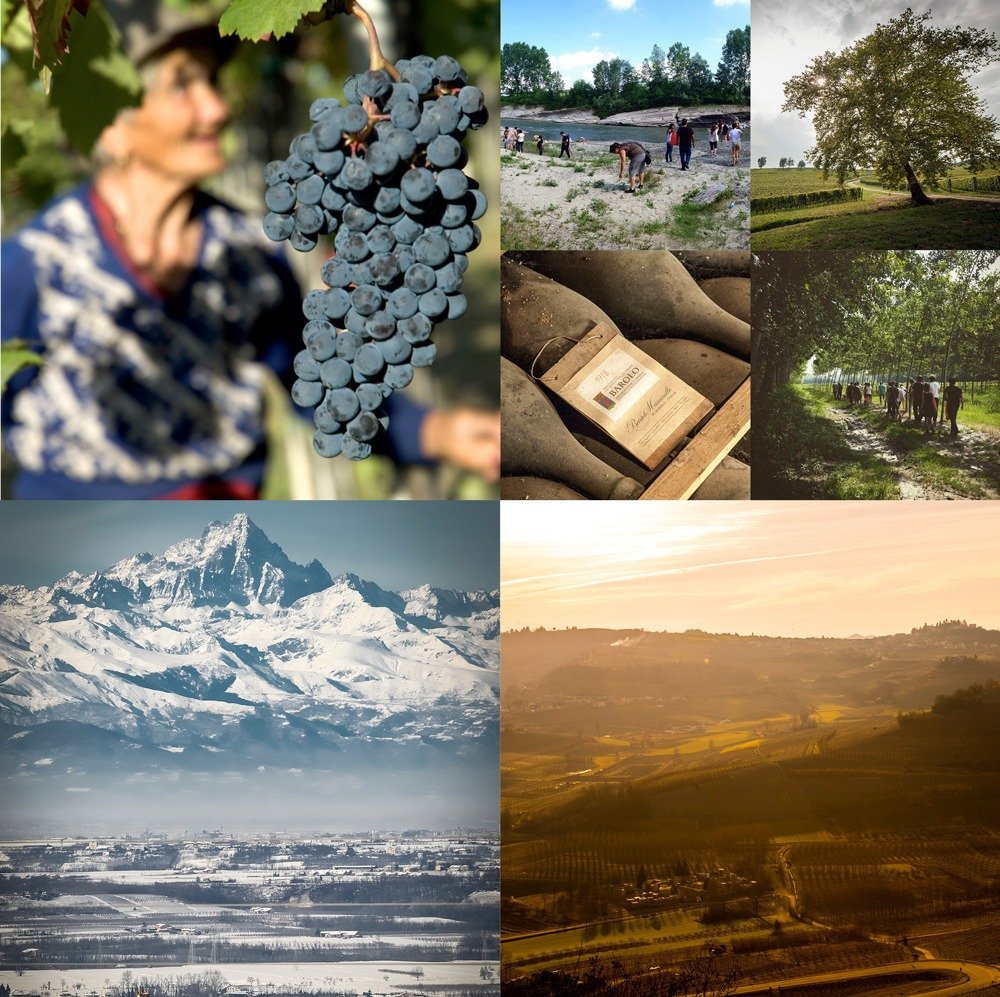 ---

---
Parks & Woods
---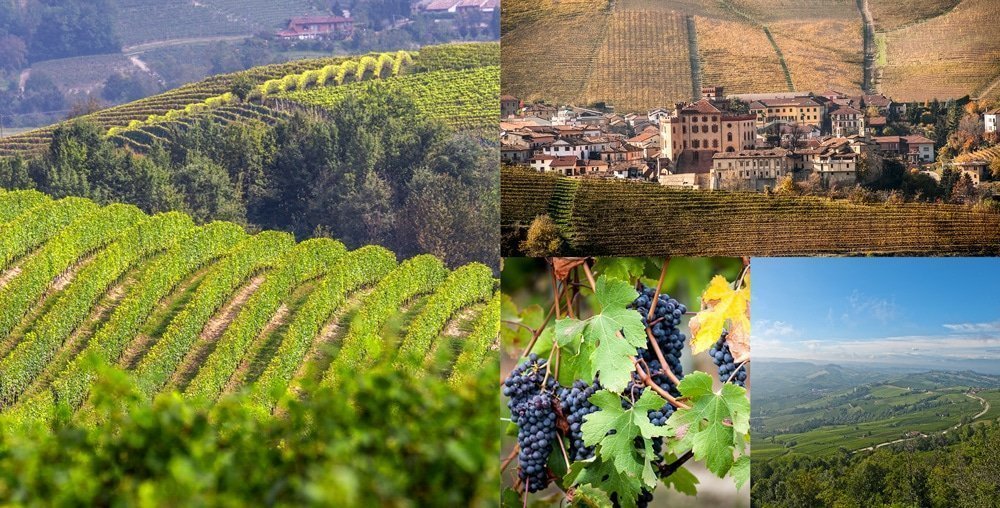 ---
In the Alps in the Province of Cuneo
Bra is also close to the Alps.  In the province of Cuneo there are many naturally beautiful alpine valleys where, during the summer months, you can follow hiking, rock climbing, and trekking trails of varying difficulty, and in winter you can ski and do other winter sports.
There are also beautiful alpine parks that cover several valleys and offer a range of noteworthy sporting, cultural, and educational events.
Tourism
Parks & Alps
---
---
In the Province of Cuneo
Besides Bra, there are many great cities to visit in the Province of Cuneo, such as: Alba, Mondovì, Saluzzo, and the provincial capital city, Cuneo, which captures the historically French style and taste.
---
© UNISG Instagrammers' photo credits: @itsnotjustaboutfood @sashanasz @gianlucabitelli @hank5antoro   @michalevit @emiliesalley @heymayahey @fraraviols ©marcellomarengo @ebavere @twohungrysistersontour @gretacontardo @p_h_o_o_d @dariaratiner @aahungrycaterpillar @yonissj ©maglianoalfieri