Academic Research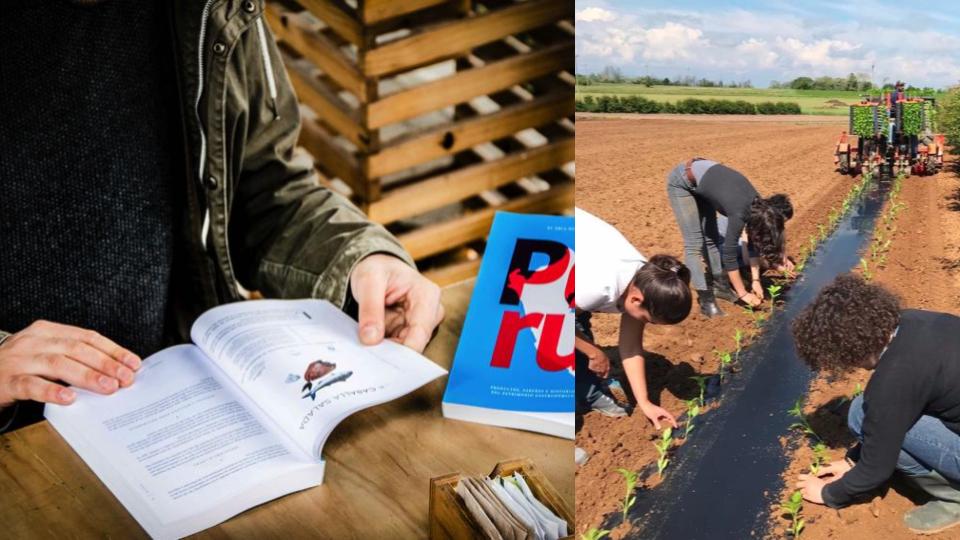 The research activity of the University of Gastronomic Sciences is aimed at increasing knowledge and promoting innovation in the field of gastronomic studies and is developed through collaborations at national and international level, with universities and research institutions, with UNISG partners (supporting partners or strategic partners), and other third parties (private or public) who can sign suitable agreements with the University.
UNISG Research is based on three interdisciplinary areas called: mobility, perception, environment.
Research projects, related to one or more of these areas, involve specific skills of UNISG researchers and professors and of the experts who collaborate with UNISG (contract professors, visiting professors, etc.) and ensure results in scientific and economic terms, of visibility and strengthening of the UNISG network relevant for the scientific community, the stakeholders and the whole society.
UNISG for research is: funded research projects, doctorates and research grants, scientific dissemination activities.
Mobility
The Mobility area is characterized by the study of the social and economic impacts of the movement of groups of people, goods -including ingredients and food, capital, ideas and social imaginaries on culinary cultures, on food systems and on consumer choices and behaviors. In addition, the mobility area analyzes cultural adaptations within the co-evolutionary processes that have given rise to the world's gastronomy, including the eating habits that have characterized certain social contexts and the emerging consumer trends that characterize the current era.
Perception
The Perception area studies the socio-cultural, historical and environmental, physiological and genetic factors that influence the perception of food through an interdisciplinary method that takes into account different approaches: from the philosophical-aesthetic to the sensory sciences, from cognitive neuroscience and neuromarketing to psychological and social sciences. The Perception area also intends to deepen the development of methodologies for ethical and fair communication, which allows consumers to know the products and make informed purchase choices.
Environment
The Environment area analyzes the bidirectional relationship between man and the environment declined in the gastronomic field. In particular, on one hand, the effect of the environment, of the ecological systems and its changes on the gastronomic culture and on the alimentary behaviors is investigated. On the other hand, we study the impact of socio-cultural systems on the environment and agri-food production on the environment, the territory and on the economic and natural resources. Particular attention is given to the analysis of the relationship between the urban and rural environment, the application of agro-ecology and the relationship between food and space and landscape and the development of strategies for food sustainability.
Contacts
---
Luisa Torri
Director of Research and Third Mission