Sunday September 17
As in past years, the UNISG stand will be located in Piazza XX Settembre. Here, staff will be on hand to provide information about the different courses and welcome anyone who wants to book a visit to Pollenzo.
The stand will also be the starting point for initiatives organized by Unisg professors and students.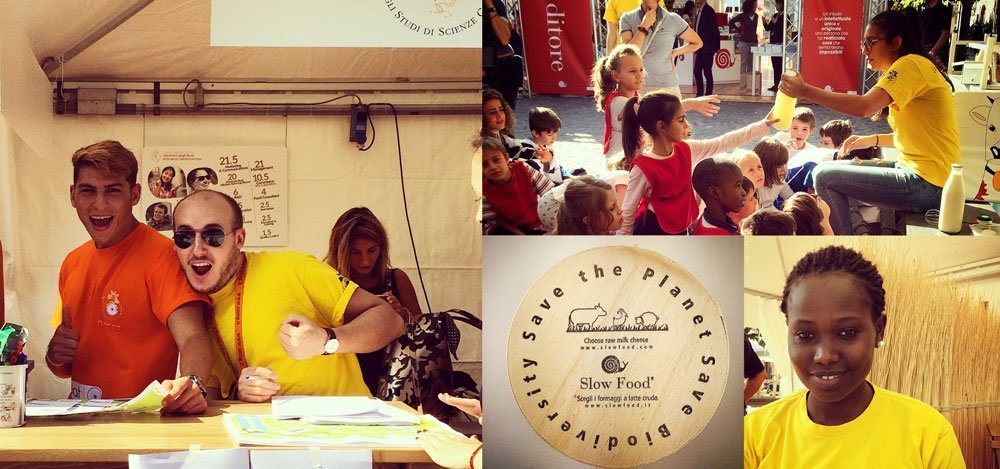 ---
h 12 am – 1 pm, PRESENTATION: FOOD SAFETY 4.0: INNOVATION AND NEW TECHNOLOGIES FOR ARTISANAL PRODUCTION
Andrea Casero, a UNISG alumnus and entrepreneur, presents BIOBUSTERS, a specialized service for food production sites that investigates causes of contamination and works to reduce the microbiological risks, particularly for high-quality artisanal products and Slow Food Presidia, through the enhancement of sanitation and the pursuit of sustainable solutions to address microbial issues.
Speaker: Andrea Casero (UNISG alumno)
---
h 4 – 5 pm, CONFERENCE: THE FLAVOR OF RAW MILK AMONG THE NOMADS OF THE SAHARA
"The flavor of raw milk among the nomads of the Sahara" is the conference organized by professor of Ecology Gabriele Volpato. The raw milk of dromedary and camel has been a central element to the culture of the nomadic peoples of the Sahara for millennia, ensuring their survival in a desert environment lacking water and other resources. The milk's flavors and fragrances reflect a world of camels, wells and constant movement in search of pasture. The Saharan nomads can tell from the milk.
Organized by the students of the UNISG Slow Food Convivium
Speakers: Gabriele Volpato (UNISG)
---
h 5 – 7 pm, APERITIVO – MEET THE PRODUCER: THE CHEESES OF CASCINA LAGOSCURO
The students of the UNISG Condotta will organize an aperitivo with the cheeses of Cascina Lagoscuro to be paired with a glass of beer or wine.  Luca Grasselli will also be there to chat; he is a UNISG alumnus who, having returned to his family's business after the Master in Food Culture and Communication, decided to expand the business to include a vegetable garden, restaurant, B&B, and children's area.
Cost of Cheese tasting: 5€
---
Pollenzo Campus Visit
On the occasion of Cheese, the UNISG gives the opportunity to know the UNISG learning programs and to walk through the campus of Pollenzo.
Reservations are required
---
Some Unisg Programs…


© 2017 Università degli Studi di Scienze Gastronomiche. Piazza Vittorio Emanuele, 9 – Località Pollenzo, 12042, Bra (CN) – Italia | P.iva 03079180042