Unisg Study Trips
The study trips take place in different countries across the world, allowing students to become researchers and explorers in the field and to begin to develop their own professional networks.
The study trips provide the students with a profound understanding of global food systems, both artisanal and industrial, by visiting far-flung places and going behind the scenes of food production.
During study trips students meet the real protagonists of contemporary food systems, such as farmers, producers, chefs and other food professionals, while tasting typical products in their areas of origin.
---
---
During study trips there are dedicated moments for exchange and knowledge sharing between students and local communities, as well as time to explore unique places.
By discovering, observing and comparing a variety of contexts, students develop a comprehensive understanding of food products and a personal sense of the complexity of gastronomy, and, most importantly, become conscious of the challenges of international food systems.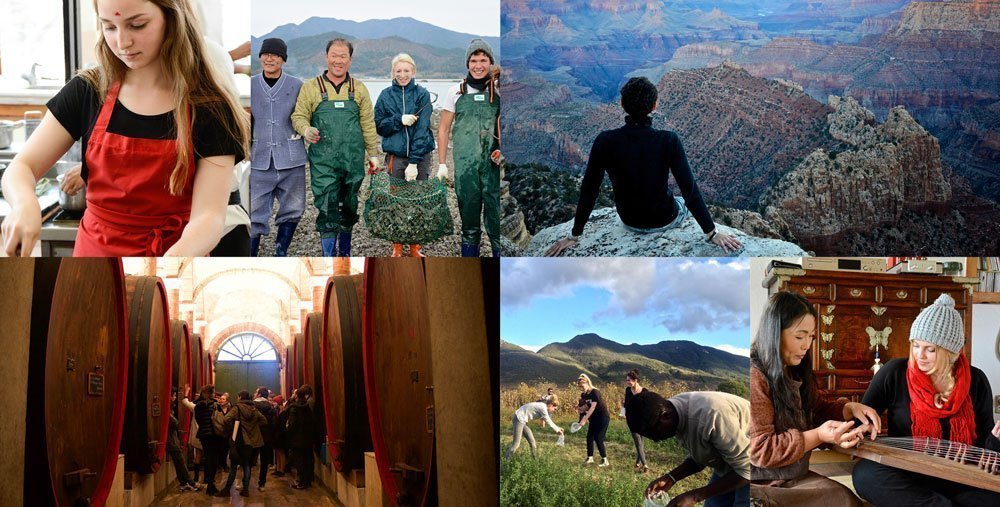 This innovative method of learning is designed to translate class theory into practice through visits, lessons, tastings, workshops, teamwork and hands-on activities, with direct interaction between students and the people they meet.
Finally, the study trips are organized and supervised by tutors, highly qualified professionals constantly on the lookout for contemporary trends and projects to ensure that students are meeting the key people in the field.

---
© UNISG Instagrammers' photo credits: @chandrakunal @dariaratiner @dinamyte @itsnotjustaboutfood @gianlucabitelli @mattgramaglia ©raimondo cusmano ©eleonora mazzolla