Cafeteria: le Tavole Accademiche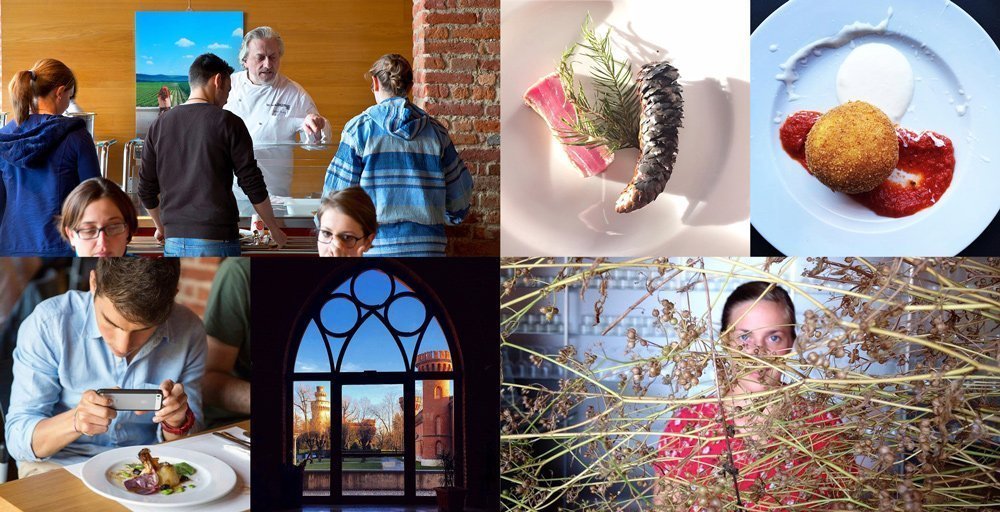 The Academic Tables is more than just the dining hall at the University of Gastronomic Sciences in Pollenzo; it is a space that combines education, haut cusine, and local products at a fair price.  The preparation of each dish takes into account seasonality of locally sourced products, the furinishings and cutlery are eco-sustainable, the kitchen features energy efficient equipment, and finally, meals are ordered in advance through a booking system which reduces food waste at the source.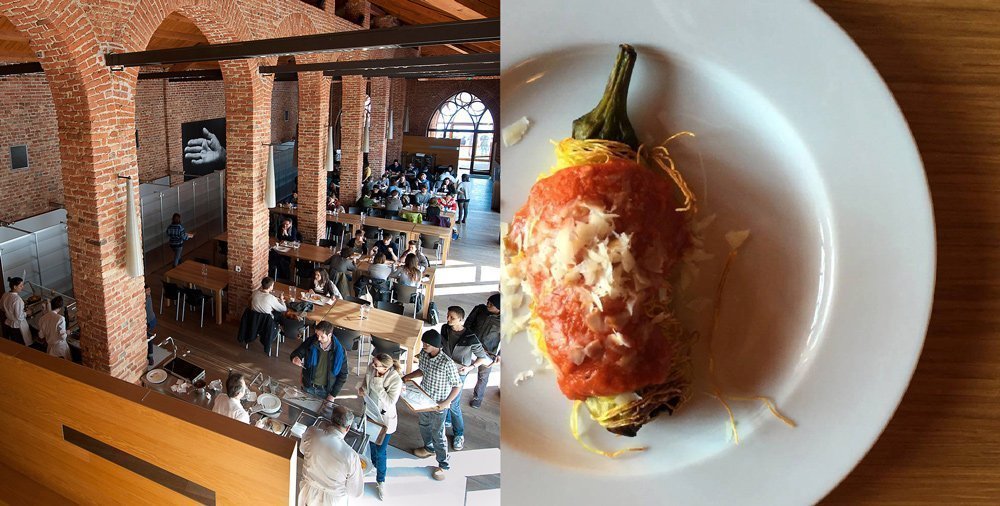 The Guest Chefs
In addition to our team of five UNISG chefs at the Academic Tables, each year guest chefs are invited from around the world to visit UNISG and prepare creative recipes for our students which respect the principles of good, clean, and fair by using local, seasonal ingredients while keeping the meal at an affordable price.
The following are some of the chefs who have visited to cook at the Academic Tables over the years:
Davide Scabin, Pier Giorgio Parini, Augusto Lima, Niko Romito, Alice Waters, Ferran Adrià, Alex Atala, Luiz Aduriz Andoni, Salvatore Toscano, Michel Bras, Massimo Spigaroli, Carlo Cracco, Giovanni Passerini, Massimo Bottura, Enrico Crippa, Zaiyu Hasegawa, Antonio Terzano, Jock Zonfrillo, Ana Ros e Fulvio Pierangelini.


Meeting the Chefs
Our students have the opportunity to meet these renowned chefs and learn about their philosophies and recipies in an informal setting.  With Academic Tables, the lunch break is no longer just a time for eating, but also a training opportunity based on concepts of quality and environmental, social and economic sustainability.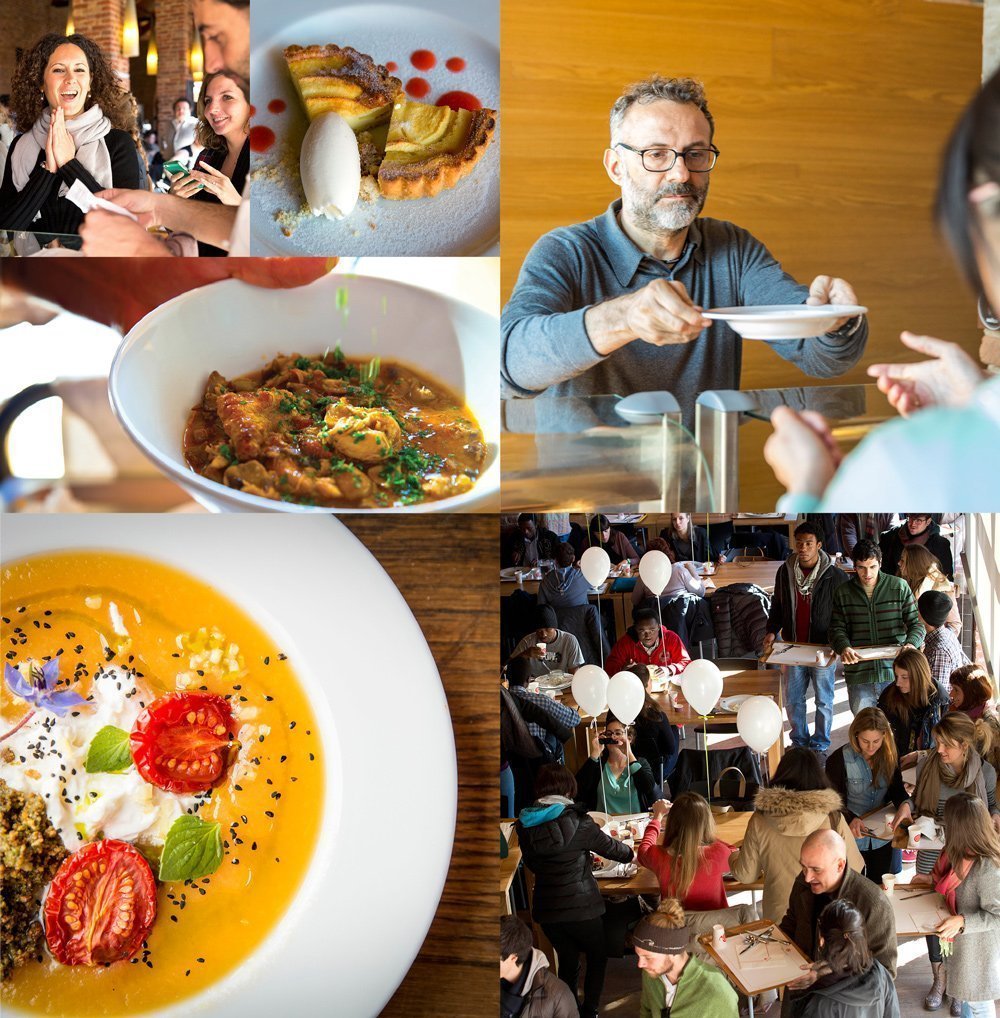 ---
---
© Instagram photo credits: @alfdelforno  @chelscall  @dariaratiner  @efifield94  @eleninii  @gianlucabitelli  @itsnotjustaboutfood  @michalevit  ©Marcello Marengo