Master in Agroecology and Food Sovereignty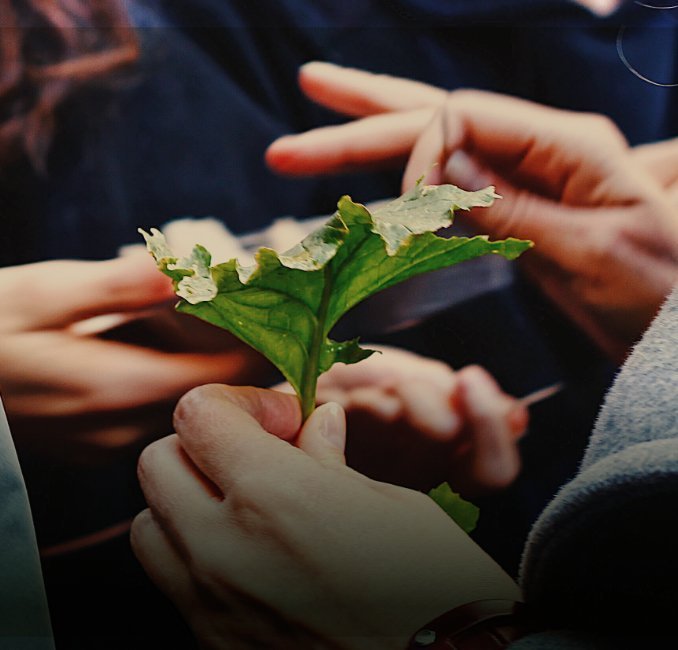 Master in Agroecology and Food Sovereignty
A Food Studies Program for the Next Generation of Food Activists
Get to know the interconnected dimensions of agricultural and food systems through experiential learning to enable their transition towards sustainability and food sovereignty
Immerse yourself in international food cultures and connect to leading experts in the global food and farming sector.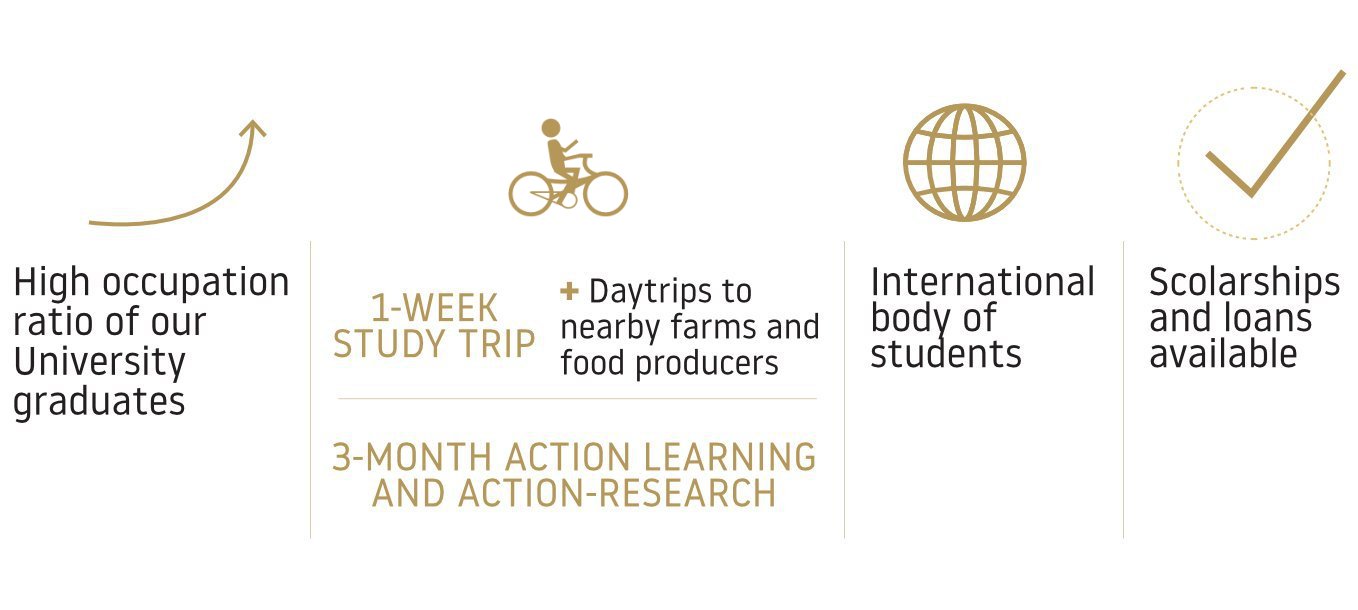 ---
Start date: October 2, 2023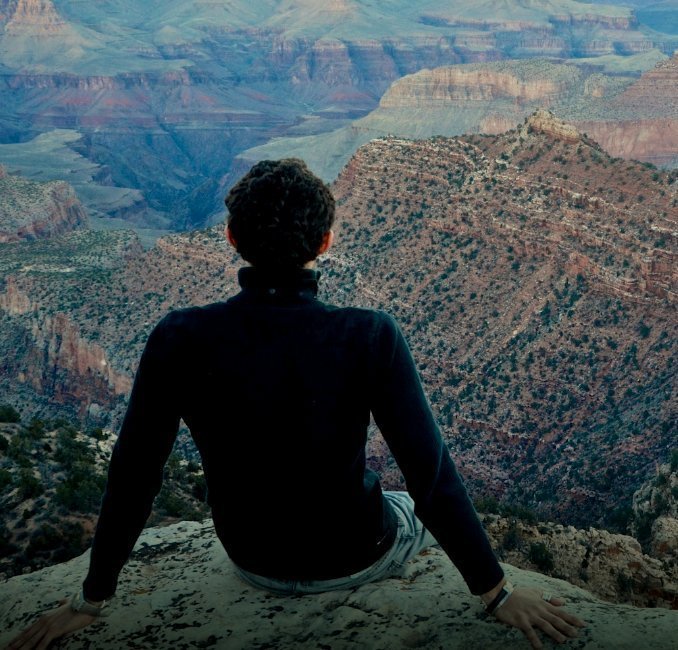 1 year of interdisciplinary studies
A Programme Focusing on the Transition to Sustainable Food Systems
Join the next generation of gastronomes ready to become active facilitators of change in agrifood systems. Develop knowledge and skills in applying holistic thinking and action learning to food, farming and the environment.
Join communities, visit farms and experience garden activities, lectures and seminars on campus through experiential learning and supervised action research.
Through our systemic, case- and action-based approach that integrates natural and social sciences, you will have the opportunity to develop: 
An understanding of the ecological, technical, social, economic, cultural and policy dimensions of farming and food systems; 

A trans-disciplinary profile and competencies based on holistic knowledge and necessary skills to cross the gap between knowing and doing.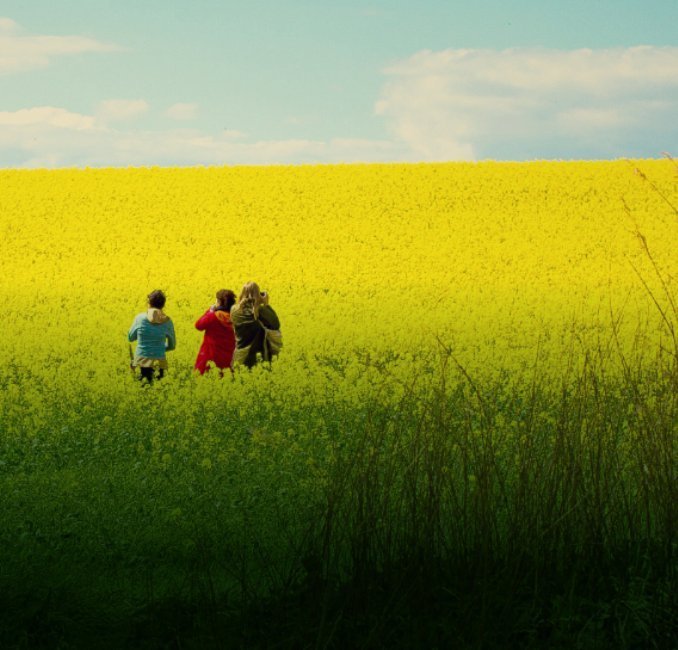 Think Global, Act Local
Engage in a New Approach to Learning and Research, through Action
Experience different social settings and cultures and integrate theoretical concepts with first-hand practical experiences in the field.
Develop a critical understanding of food systems by focusing on dialogue, observation, participation, reflection and visioning.

Shift your career path
Enhance and Improve Your Career in Europe or Abroad
Our high occupation ratio – within a year of graduation – originates from the combination of: 
Our comprehensive and trans-disciplinary academic model

A close relationship with our Career Centre through one-on-one and collective professional coaching sessions

A solid international network of communities and initiatives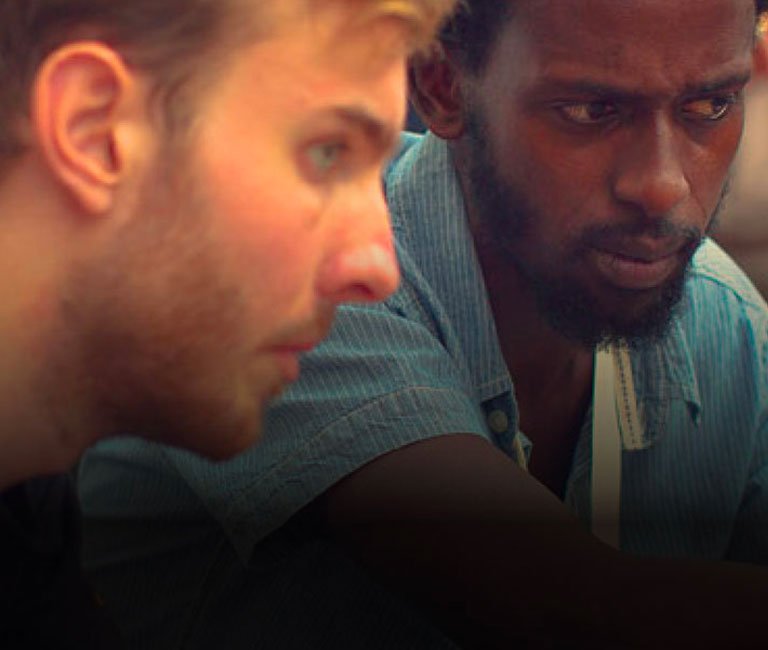 Worldwide Network
Shift the Course of Your Networking
Become part of a community including people from 97 different countries, and expand your academic journey beyond the realms of education. Our international student body helps foster a global community where students can learn about other world cultures and continue expanding their network.
Our "Pollenzo Bubble" – as named by our alumni and students – guarantees that your university experience continues long after graduation.