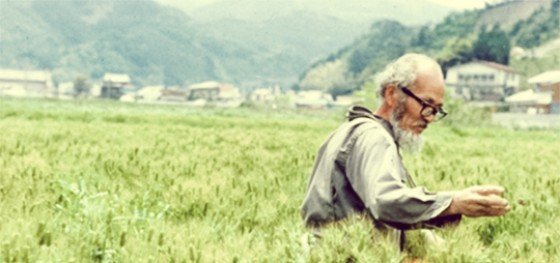 At 3pm on Friday July 10 a lecture will be held in the UNISG assembly hall in honor of the great Japanese botanist and philosopher Masanobu Fukuoka, a pioneer of organic agriculture. It will be delivered by Akinori Kimura, a Japanese farmer famous internationally for his method of cultivation without the use of fertilizers and pesticides (witness his fabled natural apples).
Following the theory whereby "farmers don't produce the food of life, only nature possesses the capacity to create something from nothing and farmers can only work as its assistants," Kimura will introduce the philosophy of Fukuoka as set down in his seminal work The One-straw Revolution.
Fukuoka, who was born in 1913 and died in 2008, was one of the first to bind agriculture to the Buddhist concept of Mu (which may be translated as either "without" or "no one"), whereby the fields are managed as naturally as possible without any interference on the part of the grower: namely "natural farming" or "do-nothing farming."
Inspired by Fukuoka's work, Akinori Kimura understood how it was possible to grow apples (so-called "miracle apples," loved and recommended by no less than Yoko Ono) without recourse to chemical inputs, and has spent his whole life pursuing this objective. In the course of his lecture at Pollenzo, he will speak of his own personal experience, exceptional in a country like Japan in which agriculture is geared to large-scale production and fruit and vegetables with a perfect appearance.
"I want to change the conventional way of thinking of farmers," says Kimura, "as well as that of distributors and consumers." I've been labeled as atypical for thirty years, but my way of growing has never been unnatural. Japanese food culture is on the brink of collapse. I'll strive to get across the concept of the importance of food and agriculture for as long as I live."
The lecture will be translated from Japanese into Italian.