Born from three meetings with the Pope, the new book by Carlo Petrini, President of the University of Gastronomic Sciences, can now be found in bookstores.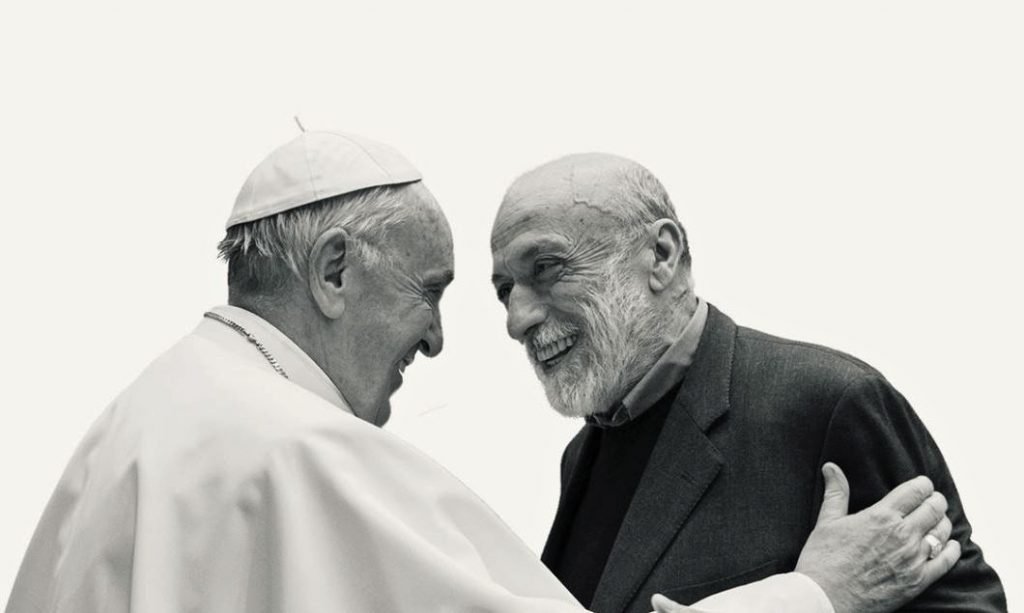 ---
In 2015, Pope Francis addresses the world – not only Catholics – in an exhortation of great spiritual, ethical and political value: the encyclical Laudato si', a "joyful and dramatic reflection" on the serious environmental deterioration of our planet, on the waste of natural and human resources, brought about by the scandalously unjust and irresponsible economic and political systems of the world today. At the same time, the book is a Franciscan invitation to "reconnect" with all living creatures and with the Earth we all inhabit.
In keeping with the message of integral ecology launched by Pope Francis, Carlo Petrini – founder of Slow Food, President of the University of Gastronomic Sciences of Pollenzo, creator of the international network of Terra Madre and a known agnostic – has written the guide to reading the Laudato si', published by Edizioni San Paolo.
Sharing a global commitment to "cultivate and preserve" human and earthly goods and the proceeding of revolutionary pragmatism towards a life in harmony with ourselves, with the community and with nature, is deeply in tune with crucial recent events, including the Pan-Amazon Synod.
This volume represents another radical step towards integral ecology and opens with three dialogues between Pope Francis and Carlo Petrini. In the meeting's friendly and frank atmosphere, the commonality of views stood out alongside the awareness of gravity but also the trust in daily community commitments because, as Pope Francis maintains, ecology is not given without justice, the environment is not cared for if relations between human beings are marred by exaggerated economic and cultural imbalances.
The book is completed by five themes threaded with original texts by Carlo Petrini and with interventions by Pope Francis, taken from speeches, homilies, and letters. The discussed themes revolve around biodiversity, economy, migration, education, and community. 
In Amatrice, a land wounded several times by earthquakes, the Laudato si' communities have proposed to create an international study centre dedicated to integral ecology, the 'Casa Futuro – Centro Studi Laudato si''. The proceeds from the book are intended to be used for the renovation of a building damaged by the earthquake. Once rebuilt, it will become the 'Casa Futuro Centre', a place where young and old can create paths from collective reflection, attend training courses and participate in educational events.
Follow the presentation here (in Italian)
---
Learn about our programmes…
---