A chat with our visiting professor Ulrich Fischer
---
Ulrich Fischer is the founding director and head of the Viticulture and Enology Institute in the Weincampus in Neustadt, Germany.
After graduating from the University of Applied Science in Geisenheim with a degree in Viticulture and Enology, he continued his education in the graduate programme of UC Davis, working with Ann C. Noble. Once having returned to Germany, he joined the Food Chemistry Institute of Ralf. G. Berger at the University of Hannover. Later, he taught food sensory and food technology in the Food Chemistry programme of the technical University of Kaiserslautern, which awarded him a honorary professorship in 2003.
He currently teaches sensory science, wine chemistry and enology in Neustadt  as well as food technology in the University of Kaiserslautern.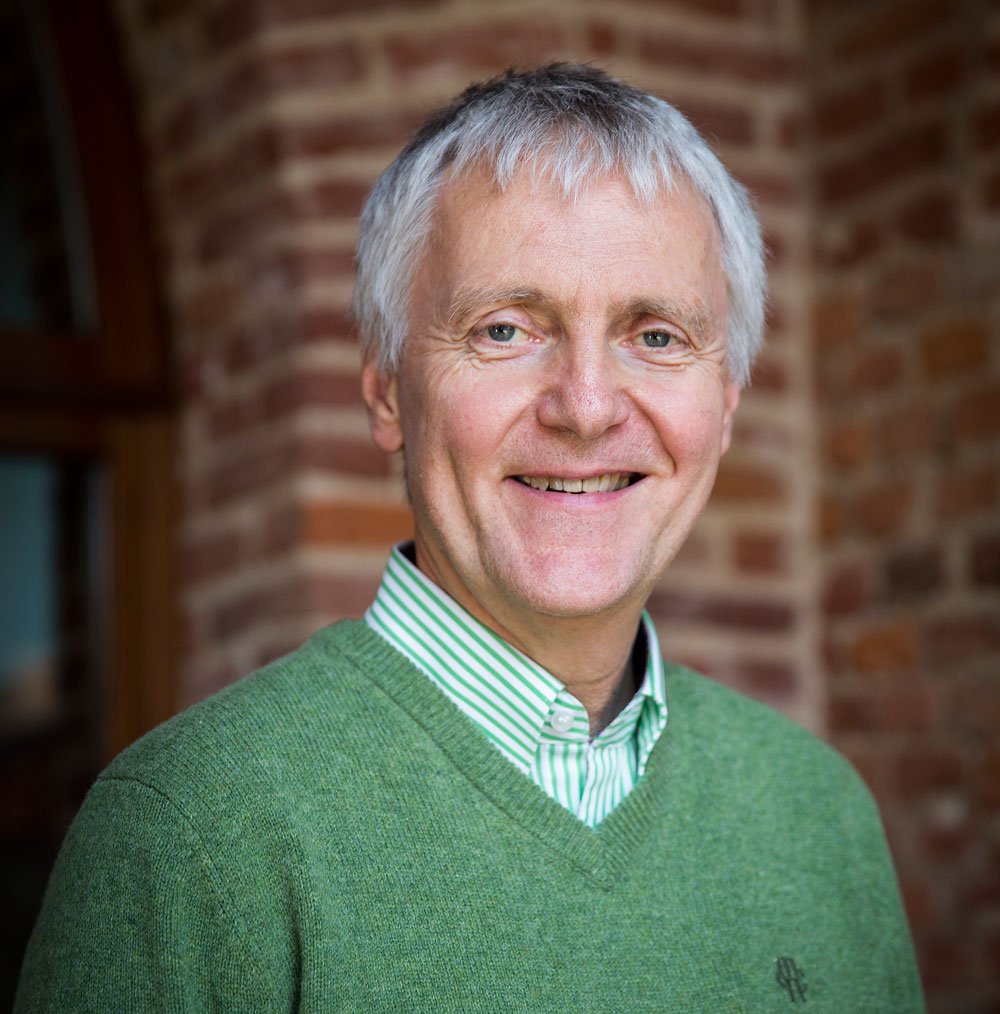 ---
How would you evaluate your experience with our Master's students in Pollenzo?
I started teaching in the Colorno venue of the University of Gastronomic Sciences in 2008: my main focus is wine technology, but also I taught some course in sensory science and now I'm lecturing on Wine Physiology and Pruning in the Master in Wine Culture, Communication & Management.
The most amazing thing about teaching here, as well as earlier in Colorno, was the diversity of students  who come from all continents of the world: all of them are very enthusiastic and interested in the topics. That's why I really like to come to Pollenzo.
I'm trying to teach and transmit the underlying principles of wine and wine technology.
During my lectures, I always bring a lot of wine with me, mainly experimental wines, so that students not only learn from the theoretical point of view, but they experience the difference of spontaneous fermented wine versus one fermented with yeast, or a difference of a barrique-aged  Barolo versus one aged with wood chips.
There is a lot of interest in these things and it is quite nice to see this passion for wine, but also for the culture around  wine and food and for those who make food and the wine.
How do you see the University of Gastronomic Sciences and its programmes?
I am familiar with food chemistry and food technology programs around the world through my teaching, but what Pollenzo is offering is something special because here you have an interdisciplinary approach and you don't focus so much on the specific technologies: here you teach the sense for food and for the culture around food and that's something very unique that I haven't seen somewhere else so far.
What I've noticed in the last few years is a clear improvement of the student body. I was talking with some colleagues here that told me that you have so many applicants and you may select those who are really driven and interested.
To be honest, the group of people I have now in my course are listening from the beginning to the end of the lesson, while in the past there were people who were dragged away. I also had very good people in internship in Germany who worked very well: this is a wonderful improvement!
How do you see the future of gastronomy and, namely, wine?
When we talk about the future of food, of course the biggest challenge is how to feed 7-8 billion  people, and  that's a very serious problem. But at the same time, coming from a developed country like Germany or Italy I see that there is an increasing number of normal consumers moving  away from very cheap food and wine, and having more interest in authentic food and wine. So, to me there is a positive development, but we should still concentrate on how we can bring our understanding of food to those countries who have problems of feeding their population. We should consider that we are not living only in our oasis,  we have to have a global view of this problem, and it's great to see people coming from China, India, Peru, Nigeria, Ethiopia, here to bring their problems and ideas that we can solve them together.
What could be the future of wine according to you?
Let me ask you a bit provocatively. Is wine a food? Or a status symbol? Or a drink just for developed countries?
Wine is not really a food from my point of view, because it contains quite a bit of alcohol, so it has some negative aspects: but it's a cultural drink which fits into food culture around the world better than any other drink, because of its diversity. I'm quite confident about that.
We see today that developing countries are becoming more interested in wine and, fortunately, modern wine-making techniques means that wine does not have to be expensive.
So, if you consider the total production of wine in the world, you'll see that each inhabitant of the globe could have access to 5 bottles of wine.
I think that it would be great for those who like wine – of course, not considering those that, for their religious belief, may not drink it – sharing this wine because it brings joy, it has long connections to our ancestors thousands years ago, but also looks to the future; consider for example, wine-making in China and India today.
It is a cultural drink, but it should not be a luxury drink;  it should bring joy to as many people as possible.
What do you think of this glorification and fervour in wine-tasting and its description?
The sensory science and evaluation of wine through our senses bridges the gap between the grape-growing, the wine-making, and the consumers and their preferences about wine. It is very important and I was happy to be a student of Ann Noble at UC Davis University and I thank her for bringing  me here to Pollenzo.
So this sensory evaluation is very important in order to describe wine in a way that everybody can understand and follow.
Of course, there are some journalists and some winemakers who use very special words and make a bit of fuss around wine.  I think it is great because when we talk about wine in a way everybody understands, we democratize wine: everybody should have the ability to talk about the subject of their passion and enjoyment.
That's why sensory evaluation is very important in Pollenzo and also in Kauserlautern and Neustadt, as it helps to engage people and empowers them to describe what they feel and experience, although surely some people exaggerate a little bit.
From a cultural point of view, you said wine is connected to our history and ancestors.
Wine characterized the Mediterranean and Middle Eastern areas and now it is global. Do you think there is still an European supremacy in wine making and wine culture?
I don't think there is a true European supremacy in wine. Wine was invented in Mesopotamia and produced in the Middle East. Definitely, in Europe we were maybe bringing the wine further in the Middle Ages, but I think that the concept of terroir is an interaction of the soil, of the climate, of the specific winemaking techniques, which are unique to a place and this place can be in California, China, Australia, or other places we may not even think about.
I'm a curious person; I'm always open to new things and I think that the old tradition of terroir in Europe always confined "top" wines to certain areas, people, and techniques.
The world is far too wide and open to restrict ourselves to a specific place: it is good to have this traditional point of view, but some of these traditions are copied and used in new areas of the world.
We are now learning quite a bit about great winemaking in areas we hadn't thought about even two centuries ago: I'm glad that there are great wines in different regions of the world.
Is there a peculiar story about wine you can share from your teaching career?
A couple of years ago, here in Pollenzo, we had  an Indian student coming from a family who owned many hotels in India. During my lecture I brought a German wine from the Rheingau region, which had a very original container, looking like more like a flask of perfume than a bottle of wine. The wine was a Riesling, which is common in that area.
This lady liked the wine and its bottle so much that she personally ordered some during my presentation: later on I found out from the owners of the winery that she's now importing quite a bit of their wine to India.  So you can see a bridge between Europe and India created by your student who was attracted to both the bottle and the wine itself.
by Alessandra Abbona, UNISG Communication Office
---
Learn more…