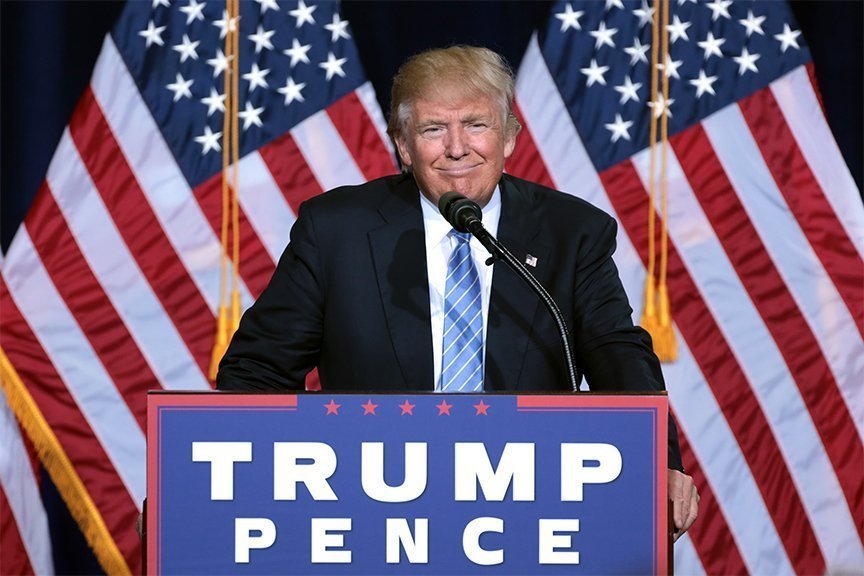 It felt like the first real day of winter on Wednesday, November 9 in Pollenzo as the temperature dipped into topcoat-and-scarf weather for the first time this year.
It was the day after the American elections and Donald Trump, the American real estate tycoon and television celebrity, had surprised the world with his out-of-left-field win over Hilary Clinton, who had been widely considered the frontrunner in the American presidential election.
The students — like everyone else in Italy — were as stunned as I was. And some of them even seemed to be upset by the news. The tumultuous 2016 presidential election in the U.S. has been as surprising as it has been unsettling for many Americans. And it's only natural that students at UniSG would be as nonplussed and confused as their American counterparts at the news of his stunning upset.
And it was only natural that we would discuss the election results for the first 30 minutes of class. After all, the students were curious and eager — I believe — to get my insights as an American citizen.
Our seminars were devoted to wine writing and social media in wine world and how media — social and mainstream — interact with and are affected by wines, winemakers, wineries, etc.
Donald Trump is wine producer or rather wine "brander" inasmuch as his name is affiliated with a winery in the southeastern U.S. But he is also a famous teetotaler. It's just another one of the U.S. president elect's many contradictions.
Perhaps more germane to our seminars is the fact that Trump was the first presidential candidate and now president who has used social media as primary channel for communicating with his supporters (or detractors, as the case may be). Never before in the history of presidential politics in the U.S. has a platform like Twitter played such a fundamental and pivotal role in shaping the outcome of the race.
And perhaps even more significantly, Trump is the most successful politician to manage his social media himself, in real-time, with no editing, and with no supervision or guidance from his aides.
During our seminars, we talked at length about cultivating authenticity, whether real or perceived, through social media. And while many thought that social media would be his downfall, it turned out to be one of the most effective tools in the race because the immediacy of his social media management, its directness and straight-from-the-hip style, truly resonated with his supporters.
In Italy, Twitter is not nearly as popular as it is in the U.S. and this is mirrored in the wine industry on both sides of the Atlantic.
But as we had discussed previously in our sessions during the first week of class, those who wish to sell wine in America cannot afford to ignore the platform simply because of a cultural divergence. None of the 11 students had an active Twitter account. And that's typical for Italy. But, as I explained to them, an active Twitter account can be extremely useful for people working in wine even if only used passively. Later that day, we also took a close look at the Twitter accounts of some of the top wine writers and social media users in the U.S.
Donald Trump's candidacy and election have shown that social media in general and Twitter in particular are forces to be reckoned with. And that's an important lesson for those of us who seek a career in the Italian wine world.
Jeremy Parzen
DoBianchi.com
Image via Wikipedia Creative Commons.