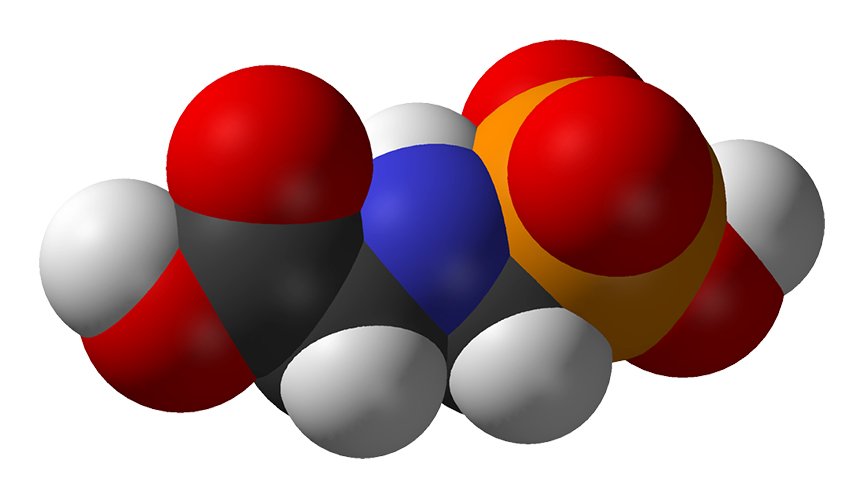 Yesterday, the New York Times reported the a most astonishing, although not surprising, statistic: "Over the last two decades, Monsanto has genetically re-engineered corn, soybeans and cotton so it is much easier to spray them with the weed killer [Roundup], and some 220 million pounds of glyphosate [the herbicide used in Roundup] were used in 2015 in the United States."
Even more astonishing and even less surprising is that, according to the Times report, recently unsealed court documents "suggested that Monsanto had ghostwritten research that was later attributed to academics and indicated that a senior official at the Environmental Protection Agency had worked to quash a review of Roundup's main ingredient, glyphosate, that was to have been conducted by the United States Department of Health and Human Services."
The files in question came from "litigation brought by people who claim to have developed non-Hodgkin's lymphoma as a result of exposure to glyphosate. The litigation was touched off by a determination made nearly two years ago by the International Agency for Research on Cancer, a branch of the World Health Organization, that glyphosate was a probable carcinogen, citing research linking it to non-Hodgkin's lymphoma."
As I'm preparing for my seminars later this year on food and wine writing for the University of Gastronomic Sciences Master's in Food Culture and Master's in Wine Culture, I continue to compile my list of the functions of food and wine writing. Beyond its alleged attempts to corrupt government-appointed officials in the U.S., Monsanto's "academic ghost writing" possibly ranks (and reeks) as the most pernicious form of enogastronomic writing.
"Roundup is not a carcinogen," said Monsanto CEO Hugh Grant in a high-profile interview in the U.S. last year with Public Radio. "It's 40 years old, it's been studied; virtually every year of its life it's been under a review somewhere in the world by regulatory authorities. So Canada and Europe just finished. Europe finished their review last year and came back with glowing colors. The Canadians were the same and now we are going through a similar process in the U.S., so I've absolutely no concerns about the safety of the product."
His claims don't jive with the 2015 WHO report where the authors declare that glyphosate is "a probable carcinogen."
Dissimulation and semiosis in enogastronomic writing and the Roundup narrative are just some of the topics I'll be covering in my seminars.
Btw, I highly recommend this National Geographic story on glyphosate. Thanks for reading.
Image via Wikipedia.