If you ever traveled to the Italian regions of Marche (Marches), Umbria, or Abruzzo, you know that part of their charm is how underdeveloped they are.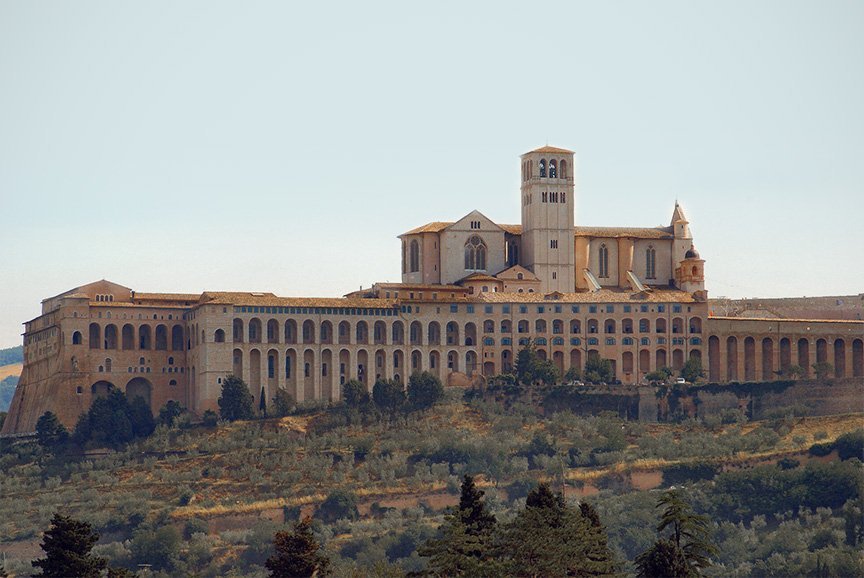 Especially when compared with the once pristine wine growing areas of the north, for example, where industrial expansion has radically reshaped the landscape over the last three decades, these regions look very much as they did in the post-Second World War era. And in many zones, some would say that they resemble a 19th-century Italy and a time before the country's meteoric industrialization under Fascism.
If you're not Italian, you may not know that the Marche, Umbria, and Abruzzo are favorite destinations for the country's enonauts: Wine lovers who enjoy leisurely drives and winery visits there, mini-vacations that nearly always culminate with the purchase of bottles at the wineries themselves.
It's a long-standing tradition among Italians and in recent years, as wine appreciation has expanded among young people (thanks in part to the renewed interest in wine education there), it has become more and more common to see young couples and families enjoy leisure time there.
After all, some of Italy's most beautiful countryside is found in these three regions, the restaurants are relatively inexpensive (and the food is delicious), and the wine affordable. And there's just something extra special about bringing home wines from one of these trips and enjoying it at home.
But today winemakers and their families in central and central Adriatic Italy are facing one of the biggest crises in a generation.
The bottomline: In the wake of the severe seismic activity that began there last August and a second wave that took place in October, tourism in those three regions has fallen drastically. The drop is due in part to the fact that infrastructure has been heavily damaged there and some favorite tourist spots are inaccessible. But it's also due to would-be tourists reluctance to visit areas that have been plagued by seismic activity.
As my colleague Fabio Giavedoni, co-editor of the Slow Wine guide, pointed out in a post today on the magazine's blog, the number of visitors to the Museum at the Basilica of Saint Francis of Assisi (above), for example, has fallen by 70 percent.
As a result, people simply aren't buying wines at the wineries. Aside from a few instances were tanks were damaged, the winemakers themselves haven't suffered any major damage. After all, the wineries are nearly all located in the countryside, away from the hilltop villages where the damage was worst. But the fall in regional tourism has deeply impacted their direct sales.
As Fabio encourages us in his post, one way that we can support winemakers from this region is by buying their wines in the cities and towns where we normally reside.
I hope you will join, Fabio, me and my wife Tracie P in opening bottles of Pecorino, Passerina, Verdicchio, Sagrantino, Trebbiano Spoletino, Trebbiano d'Abruzzo, and Montepulciano (just to name some of the great wines from Central Italy) in coming months as we celebrate the wines and show our solidarity for the winemakers and their families.
Thanks for reading (and drinking Central Italian grapes).
Image via Wikipedia.