Symposium "Trend of food culture in the world"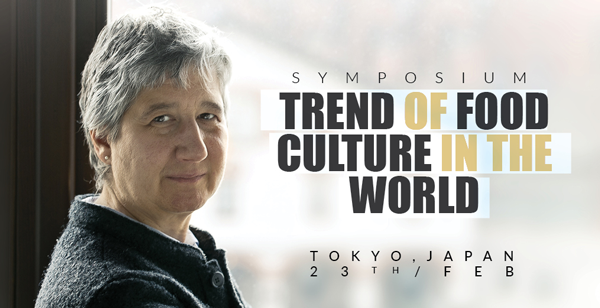 Symposium Trend of food culture in the world, which will be held on Thursday February 23 in Tokyo's Akasaka Garden City.
Organized by the Tsuji Culinary Institute with the support of the Prime Minister's Cabinet Office, the Cool Japan project, UNESCO Creative City of Gastronomy Tsuruoka and GEN Japan Co. LTD & Genuine Education Network S.r.l, the symposium will be attended by representatives from government agencies, local authorities, academic institutions, companies and the media.
---
Overview of event
Our social practice associated with an essential spirit of respect for nature "Washoku" was listed on UNESCO's World Heritage list as an Intangible Cultural Heritage concerned it's being lost. This sense of values and way of enjoying meals can be a key to solve the issues which our contemporary international society is facing to. Today, we invited representatives of education and research institutions in the US and Italy and Japan where its gastronomy practices are highly admired by the world. We would like to capture the trend of food culture in the world and think about shared values originated from Japan.
Theme
Trend and practice of gastronomy culture in the world
Date & Time
Thursday, February 23rd, 2017, 18:30 – 20:15
Venue
18F, Akasaka Garden City, TOKYO
Access >
Participants
National and local government engaged in "Agriculture" "Food" and "Tourism", educational institute, corporations and media organizations.
Seating Capacity: 120
Organized by
Tsuji Culinary Institute (Tsujicho Group)
Supported by Cabinet office of Japanese prime minister, Cool Japan project
Tsuruoka city of UNESCO creative city of Gastronomy, GEN Japan Co.,LTD & Genuine Education Network S.r.l
Program flow
18:30 Opening remarks
18:35 (1st session) Keynote Lecture (15 mins x 2 speakers) Greg Drescher (Vice President of the Culinary Institute of America) Yoshiki Tsuji (School Headmaster of Tsuji Culinary Institute)
19:05 (2nd Session) Panel discussion
Robert Campbell (*Moderator)
Greg Drescher
Gabriella Morini (Assistant Professor of the University of Gastronomic Sciences) Students of University of Gastronomic Science to feedback stage in Tsuruoka city (Supported by Tsuruoka city of UNESCO creative city of Gastronomy)
Yoshihiro Narisawa (Chef and owner of Les Créations de Narisawa)
Yoshiki Tsuji
20:05 Questions and answers session
20:15 Closing remarks
---