Book presentation: "Digital Ecology: Towards a Technology at the Service of People, Society, and the Environment" – with Francesco Cara (author)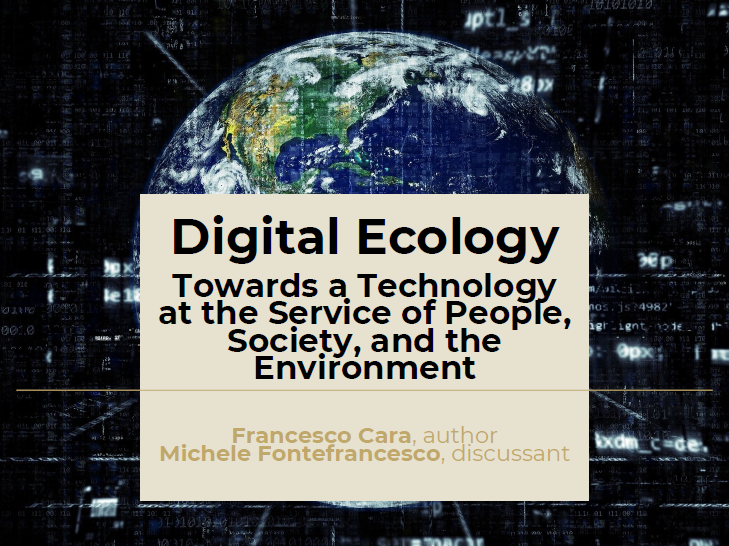 IN ENGLISH
AULA MAGNA
TIME:

5,30pm

 – 

6,30

pm

CFU 0,15
In as little as 30 years, digital innovation has transformed the way people across the world communicate, collaborate, work, play and go about their daily lives. It is also a key enabler in the ecological transition underway to build a just and sustainable future. To fulfill this goal, however, digital innovation itself needs to become sustainable. This talk outlines some of the key transformations digital innovation is going through to reduce its material, energy and social demands, especially as it enters a new phase of development arising out of the convergence of distributed architecture, blockchain and machine learning. The conference builds on some of the ideas presented in the collective book Ecologia Digitale published by Altreconomia in summer 2020.
We have adapted the organization of Seminars and Conferences in respect of the government health provisions to guarantee strict compliance from all those involved in the academic experience (students, teachers, administrative staff), in an effort to safeguard everyone's safety.
We invite all students to participate.
Recorded conferences are available by clicking here.