UNISG Conferences: Shared Gastronomic Knowledge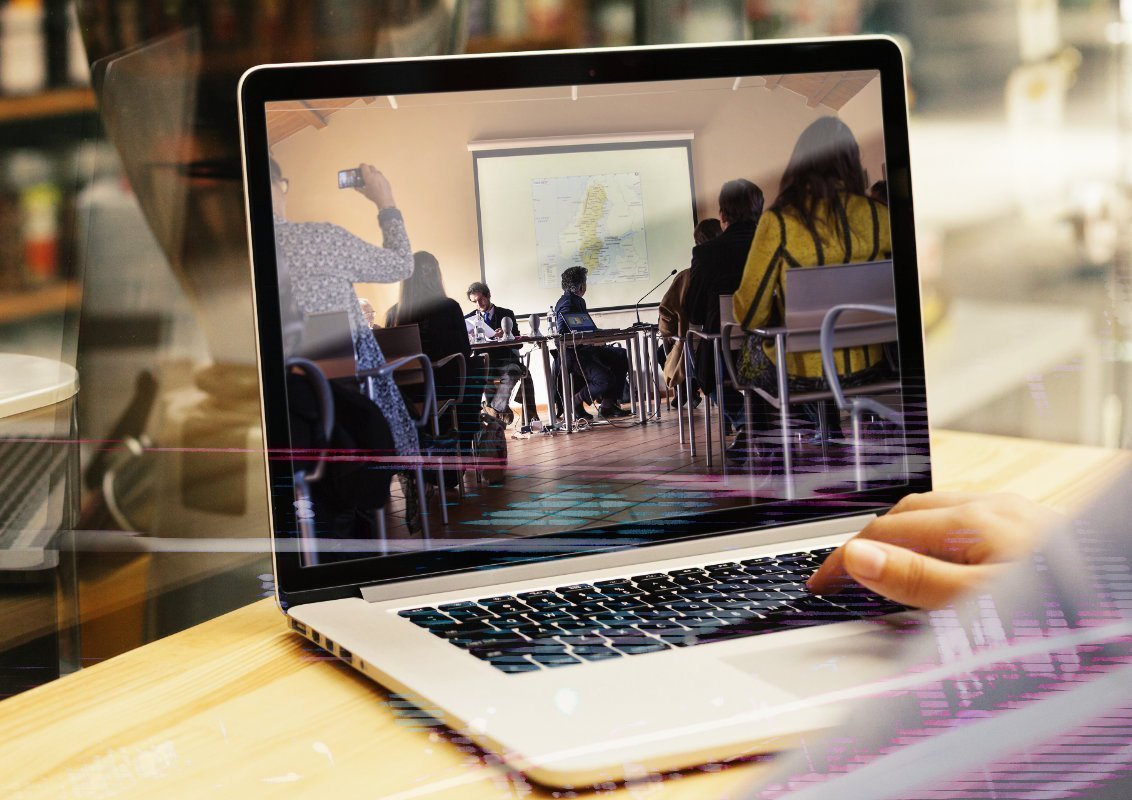 ---
Every week, professors, scholars, authors, as well as Italian and international experts meet UNISG students for the presentation of books, essays, research, and projects.
These conferences, designed to inspire and enrich the knowledge of new gastronomes, are now available on our YouTube channel. Depending on the speaker, they will be held in English or Italian.
Watch them fron the below archive, according to the topic related to the UNISG research areas: Environment, Perception and Quality, Mobility.
Ethnobotanical Studies in Rio de Janeiro, Brazil: Main Lines of Research
Odara Boscolo, researcher at the biology department  of Universidade Federal Fluminense
Exploring the Functional Potential of Pataxte (Theobroma bicolor).
With Gabriel A. Cardoso Ugarte, professor of gastronomy at Universidad Autónoma de Puebla (Mexico).
Experiences of Foraging and Gastronomic Products: The wood*ing Food Lab.
With Valeria Margherita Mosca, Research & Training, Forager & Chef.
How Traditional Ecological Knowledge Is Contributing to Counter the Effects of the Global Extinction Crisis: Bright Spots for Sustainable Food Systems.
With Muhammad Abdul Aziz, PhD student in Ecogastronomy, Education and Society at the University of Gastronomic Sciences.
New Highlanders and the resilience of Alpine foodscapes
with Chiara Flora Bassignana, PhD student in Ecogastronomy, Education and Society at the University of Gastronomic Sciences
The Role of Medicinal Plants in Health & Nutrition: My Experience in Scientific Research After UNISG
with Valentina Cattero, alumna UNISG, PhD candidate in Plant Biology
Safeguarding and Promoting Food and Biocultural Heritage: Understanding the Complexity Surrounding the Promotion of Forest Beekeeping among the Ogiek of the Mau Forest, Kenya
with Dauro Zocchi, PhD student in Ecogastronomy, Education and Society at the University of Gastronomic Sciences
The "Food Drug Free" Project.
With Michele Filippo Fontefrancesco, assistant professor of cultural anthropology at UNISG.
Turkish Cuisine: A Culinary Journey Through History.
With Ozge Samanci, director of the Gastronomy and Culinary Sciences at Ozyegin University of Instanbul.
The Cinta Senese Pig.
Piergiacomo Petrioli, art historian, teaches courses in Renaissance art history and Italian culture of food and wine for American university programs in Italy, including Brown University and Springhill College in Bologna and University of Oregon in Siena. He has taught history of art criticism at the University of Florence and deals with the history of art criticism; Sienese and Bolognese art, the history of Italian artists and the history and culture of food in art. He has published several articles and some volumes on these topics, including a study on the representations of the Cinta Senese pig in art.
Neurocience at the Table.
With Vincenzo Russo, Professor of Consumer Psycology and Neuromarketing at IULM University in Milan.
Presentation of the book "Coldiretti and the history of Italy"
with Emanuele Bernardi, Associate Professor of Contemporary History, University of Roma Tre
A Matter of Taste: Flavour and Form as Indicators of Humoral Ecological Effects of Traditional Khmer Food-medicines during Maternity
with Ashley Thao Dam, PhD student in Ecogastronomy, Education and Society at the University of Gastronomic Sciences
Presentazione del libro "Convivio. Benvenuti a tavola. Venti storie dei maestri della convivialità"
with Gino Bortoletto and Lucio Carraro, Slow Food authors and activists
Presentazione della rivista di antropologia post-globale Dada. Numero speciale dedicato all'antropologia del cibo, 1-2020
with Antonio Luigi Palmisano, professor of social anthropology at the University of Salento.
From Eve's Apple to Nora's Heartburn: On Studying Food in Literature
with Anke Klitzing, UNISG alumna and professor of Culinary Arts and Gastronomy at the Technological University of Dublin
Food for thought: how what we eat affects our cognitive abilities
with Riccardo Migliavada, PhD student in Ecogastronomy, Education and Society at the University of Gastronomic Sciences
Biodiversity Is an Artifact: How People Make Ecosystems
Charles Barstow, PhD student in cultural anthropology at the University of Florida
Eating Race: Blackness, Whiteness, Gender and the Politics of Taste
Fabbri Giulia, PhD student in historical-literary and gender studies, as part of the PhD course in Documentary, Linguistic and Literary Sciences at Sapienza – University of Rome
Traditional Mexican Cuisine
Paola Jeannette Vera Baez , professor at the business department of Universidad Popular Autónoma del Estado de Puebla
From Cloth Oil to Extra Virgin: The Changing Meaning of Italian Olive Oil in Recent Centuries.
Carl Ipsen, professor at the history dipartment of Indiana Univeristy
Vari tentativi di lezioni universitarie on line durante il Covid 19.
Masayoshi Ishida, founder Slow Food Japan.
The Disruption of Food-Related Behaviors During the First Italian Lockdown: Implications for a Sustainable Transition of Food Systems.
With Raffaele Matacena, PhD in URBEUR – Urban and Local European Studies Department of Sociology – University of Milan Bicocca (Italy) Researcher of food systems and small-scale agriculture.
Race and Chocolate in Europe: From Colonialism to Postcolonialism.
with Gabriele Proglio, Assistant Professor of Contemporary History at UNISG.
Biscuits: The Becoming of an Italian Commodity
with Daniela Pirani, UNISG alumna and Marketing teacher at Liverpool University
Wine as a Mirror of Greek Culture and Society
with Laura Pepe, researcher of Roman law and antiquity at the University of Milan
Triumph of Gluttony (Trionfo di Gola)
with Maddalena Borsato, PhD student in Ecogastronomy, Education and Society at the University of Gastronomic Sciences
Other: Cuisine and Virtual Study trip
Cooking secrets: finding culinary inspiration
Hosting Chef Alessandro Grano from La Fromagerie in London. Make yourself comfortable with a craft beer as we prepare Welsh Rarebit, while exploring chef's Grano biography, the situation of Cheesemakers in the UK and some culinary tips, of course!
Virtual study trip: GDO 
Large supermarket chains introduction: Stefano Falcone, partner of T&F Studio, consulting acengy
Supermarkets design: Paola  Armenia and Stefania Panetta, marketing managers at CEAN