FEAST – Food systems that support transitions to hEalthy And Sustainable dieTs aims to support the EU's just transition to healthy diets produced by sustainable food systems
Preliminary information
---
SCIENTIFIC MANAGER: Luisa Torri
OTHER UNISG RESEARCHERS INVOLVED: Lorenzo Bairati, Maria Giovanna Onorati, Maria Piochi, Chiara Chirilli
PARTNERSHIP: Universitatsklinikum Heidelberg (Germany), Comunidade Intermunicipal Do Minho-Lima (Portugal), National Center For Scientific Research "Demokritos" (Greece), Eurohealthnet Asbl (Belgium), Roskilde Universitet (Denmark), Eat Foundation (Norway), Sciensano (Belgium) , Arete Institute For Sustainable Prosperity (North Macedonia), University College Cork – National University Of Ireland, Cork (Ireland), Okosoziales Forum Osterreich & Europa (Austria), Iclei European Secretariat Gmbh (Iclei Europasekretariat Gmbh) (Germany), Institut National De Recherche Pour L'agriculture, L'imentation et L'environnement (France), Institut De Recherche Pour Le Developpement (France), Stichting Louis Bolk Instituut (Holland), Mylabel Sas (France), Open Science For Open Societies – Os4os Gemeinnützige Ug (Haftungsbeschränkt) (Germany), School of Advanced Studies S Anna (Italy), Susmetro Eu Bv (Netherlands), University of Gastronomic Sciences (Italy), C ommune D'avignon (France), Universitaet Graz (Austria), Instituto Politecnico De Viana De Castelo (Portugal), Opendot Srl (Italy), Opshtina Prilep (North Macedonia), Uniwersytet Lodzki (Poland), Good Food Oxfordshire Ltd (Kingdom Kingdom), Municipality Of Sitia (Dimos Sitias) (Greece), Leader-Region Weinviertel Donauraum (Austria), Katholieke Universiteit Leuven (Belgium), Leuven Klimaatneutraal 2030 (Belgium), Stad Gent (Belgium), Azienda Usl Toscana Nord Ovest (Italy ), Forschungsinstitut Fur Biologischen Landbau Stiftung (Switzerland), Lejre Kommune (Denmark), Gemeente Rotterdam (Holland)
DURATION OF THE PROJECT: 60 months (from July 2022 to June 2026)
FUNDING INSTRUMENT: European Union – HORIZON-CL6-2021-FARM2FORK-01-15
Fair, healthy and environmentally-friendly food systems from primary production to consumption (ID: 101060536)
MAIN INTERDISCIPLINARY RESEARCH AREA IN UNISG: Perception and Quality
SDGs: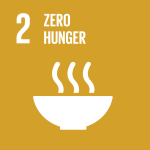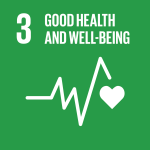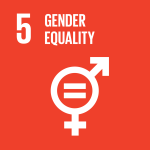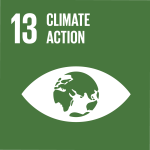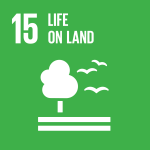 Description
---
Using a Multi-Actor Approach, FEAST will leverage current best practice and co-design novel solutions with EU food system stakeholders, including diverse vulnerable groups, to identify how they can be supported and empowered to facilitate and benefit from the transition to healthy and sustainable dietary behaviour at all levels and in all sectors of the food system. FEAST's objectives are:
To better understand, describe and measure barriers and facilitators that influence the dietary behaviour of different groups (particularly vulnerable groups), accounting for geographical, socio-economic, behavioural, gender and cultural differences.
To collaborate with key stakeholders in Europe's food systems to identify and/or design and test innovative and effective tools, programmes and strategies, including social innovations, that will enable consumers to make informed food choices that promote the self-management of healthy and sustainable dietary behaviours and lifestyles.
To empower individuals to adopt healthier and more sustainable dietary behaviours, choices and lifestyles by means of evidence-based strategies and tools addressing all food system actors at the level of Member States, EU and wider international community.
To increase the adoption of food and health policy interventions that aim to drive the transition to healthier and more sustainable diets by all stakeholders within the food system by designing and testing scientifically-informed communication strategies, and associated monitoring approaches, that could be used by policymakers.
All stakeholders will be invited to our FEAST project and we will not accept that anyone is left behind or is left hungry and wanting because we do not believe in zero-sum games – we adhere to the principle that all must 'Win'.
Sito Web
---
https://feast2030.eu/
Publications
---
updating
Announcements
---
DR_397-2022-Bando assegno di ricerca_AGR-15_FEAST
All. A_Valut.Comp.Assegno Ricerca_AGR-15_FEAST
All. B_Valut.Comp.Assegno Ricerca_AGR-15_FEAST
All. C_Valut.Comp.Assegno Ricerca_AGR-15_FEAST
I Verbale riunione determinazione criteri_AGR-15_FEAST
II verbale seconda seduta_valut_titoli_AGR-15_FEAST
DR_401_22-Decreto Approvazione atti_FEAST_AGR-15