SFYN EUROPE MEETING 2021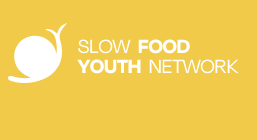 SFYN Europe has finally got the opportunity to meet in person again.
From December 10th to 12th, we will gather in the University of Gastronomic Sciences in Pollenzo, Italy.
Here, we'll have the opportunity to meet with our national peers, work on new (continental) campaigns. Next to that, we'll take the advantage of being in the university to educate ourselves about food in a varied program and find out more about the SF network activity plan in Europe for 2022. It will be an opportunity to learn new tools and engage in your community.
During the opening night we will celebrate together Terra Madre Day and meet other activists and locals within the university. The days after will be defined by an on campus program packed with conferences, workshops and classes. Don't worry: we will also have a lot of fun moments!
All EU SFYN activists are invited to visit our next European SFYN meeting in Pollenzo, Italy.