HuMUS will put in place an interdisciplinary and trans-disciplinary approach to facilitate the deployment of the Soil Mission at regional and local levels and facilitate spaces of dialogue on soil health. The approach is based on the following objectives as building blocks.
Preliminary information
---
SCIENTIFIC MANAGER: Paola Migliorini
OTHER UNISG RESEARCHERS INVOLVED: Jesse Donham
PARTNERSHIP: Anci Toscana (Italy), University of Bolzano (Italy), University of Gastronomic Sciences (Italy), Chamber Of Agriculture Pays De La Loire (France), Universitaet Hohenheim (Germany), Asociacion Empresarial de Investigacion Centro Tecnologico Nacional Agroalimentario Extremadura (Spain) , Srichting Louis Bolk Institute (Netherlands), Agroecology Europe (Belgium), Universidad de Granada (Spain), Ernahrungsrat Stadtregion Stuttgart Ev (Germany), Regionalno Sdruzhenie Na Obstini Tsentralna Stara Planina (Bulgaria), Agencia de Gestión Agraria y Pesquera de Andalucia (Spain), Regional Rural Development Standingworking Group In See (North Macedonia), Regionalna Razvojna Agencija Za Podravje – Maribor (Slovenia), Landwirtschaftskammer Nordrhein-Westfalen (Germany), Vegepolis Valley (France), Universidad de Cordoba (Spain)
DURATION OF THE PROJECT: 36 months (January 2023 – December 2025)
FUNDING INSTRUMENT: European Union – HORIZON.2.6 – Food, Bioeconomy Natural Resources, Agriculture and Environment (ID: 101091050)
MAIN INTERDISCIPLINARY RESEARCH AREA IN UNISG: Environment
SDGs: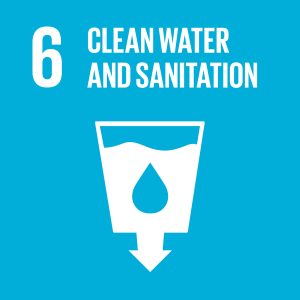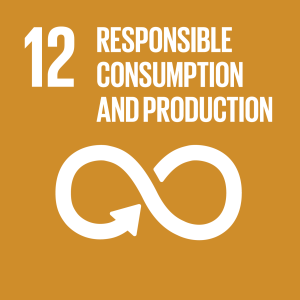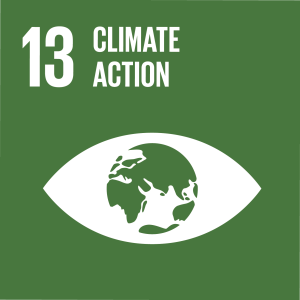 Description
---
The EU Mission 'A Soil Deal for Europe' (Soil Mission) aims to lead the transition to healthy soils via sustainable soil management. This requires knowledge and awareness of the importance and value of soil health and its challenges and drivers across Europe. Engaging and activating municipalities and regions across Europe to protect and restore soil health is vital for a successful Soil Mission deployment. The creation of spaces for dialogue with Quadruple Helix stakeholders, including marginalized and/or vulnerable strata of the population, on soil health and land management issues may contribute to develop a shared understanding of the challenges and help co-create solutions for the protection and restoration of soil. Within this context, HuMUS main aim is to facilitate the deployment of the Soil Mission across regions and municipalities, through: (i) the creation and experimentation of spaces for social dialogue on soil health among public and private actors in Europe; (ii) the promotion of a shared understanding and co-assessment exercises of soil challenges (biophysical and socio-economic dimensions); and, (iii) the enhancement of knowledge sharing among municipalities and regions, including on the needed transformations in current S4 (Sustainable Smart Specialisation) strategies and the use of available EU funds to support the transition.
HuMUS will support the involvement of stakeholders and citizens in the decision-making processes via case studies, educational and capacity building activities as well as exchanges of best practices at regional and local levels. HuMUS will further contribute to raising the problem awareness of regional and local governments, businesses and society at large through the use of the Bio-districts multi-stakeholder methodology, whereby well-informed local production and consumption patterns are planned in a coordinated way by all actors of the supply chain. HuMUS will particularly encourage social innovation and the implementation of a trans-disciplinary approach. At each partner territory, regional and local governments will be closely associated from an early stage in order to develop effective participatory processes, and stimulate extensive dialogues on soil health. Regions and municipalities will be empowered to reflect, deliberate and propose appropriate and realistic solutions together with citizens and stakeholders. HuMUS will create and manage collaboration opportunities and spaces of dialogue between citizens and other stakeholders (e.g. farmers and other land users) and public authorities to mutually benefit from discussions in HuMUS as well as from the latest developments and findings from European projects and networks. HuMUS will also support public authorities at local / regional level, associations of land managers (e.g. farmer associations), civil society organisations and research institutions throughout Europe to establish constructive dialogues on soil health, through the launch of an EU-wide Open Call aiming to provide funding to at least 20 exemplary pilot projects. Hence, HuMUS will also contribute to increasing knowledge sharing among municipalities and regions, matching needs with already available methods, tools and approaches for social engagement and knowledge valorisation. The consortium is composed of universities and research centres with experience in participatory approaches and multi-stakeholder associations with large coverage of EU, regional and municipal governance levels.
Web site
---
Publications
---
updating
Announcements
---
updating