The project aims at the maintenance, conservation and characterization of cereal varieties of Piedmont, through the creation of a catalog field with the aim of promoting the regional construction of the National Biodiversity Network.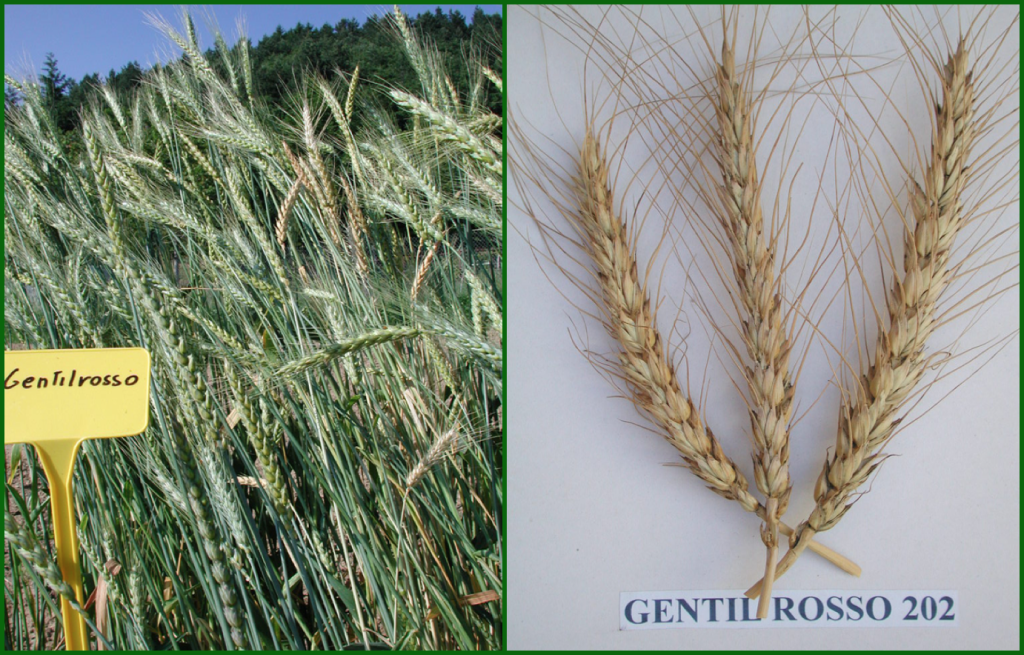 SCIENTIFIC MANAGER: Paola Migliorini
PARTNERSHIP: Italian Association for Organic Agriculture in Piedmont
DURATION OF THE PROJECT: 14 months (from November 2017 to December 2018)
FUNDING INSTRUMENT: Piedmont Region Agriculture Department
Description
---
The activities of harvesting, conservation and reintroduction of traditional plant varieties throughout the territory are necessary not only to maintain and enrich the patrimony of regional genetic resources but to provide useful genetic material for the sustainable management of natural resources. The possibility of using local varieties, generally evolved in conditions of low agronomic inputs and more suited to the pedoclimatic conditions of the places where they have spread and preserved, is important with a view to promoting and encouraging low input and low impact cultivation systems. environmental. These varieties often show a greater resistance to abiotic stress, such as nutritional deficiencies, and a more prompt and adequate response to environmental changes, by virtue of the high genetic diversity that characterizes them. They can therefore be effectively used in biological agricultural systems.
The project aims to consolidate the research and development of traditional varieties of cereals, with the aim of providing an answer to the agricultural realities of the territory increasingly interested in the cultivation of species / varieties that combine interesting qualitative / nutritional characteristics, typicality and bond with cultivation sites, adaptability to biological or low input agricultural systems.
Within the Collections, the most representative varieties were identified and on which there was greater interest in the area.
Currently, within the UNISG-AIAB collection in Piedmont, there are 40 varieties of common wheat, 6 of rye and 3 of spelled that are potentially interesting for cultivation in the Piedmont area. Some of these (Gentil Rosso, Frassineto, Verna, Abbondanza, Gambo di Ferro) have in the past been the subject of an agronomic characterization within the "Frulogico" project, financed by the Piedmont Region and carried out by CRAB (Centro Ricerca Agricoltura Biologica della Provincia di Torino) and UNISG.
Varieties of common wheat (Triticum aestivum) conserved in the collection: Gentilrosso mutico, Frassineto, Solina, Rieti 11, Rosso Langhe, East Mottin, Risciola, San Pastore, Wheat of the miracle, Precoce Piemonte, Verna, Andriolo, Noè, Sieve, , Abundance, Villa Gori, Triticum vulgare, Tosella, Irnerio, Torrenova, Adria, Cologna Lunga, Autonomy A, Autonomy B, Giacometti, Virgilio, Caruso Girolamo, Vittorio Niccoli, Marzuolo 1, Lontra, Rosso Piemonte, Marzotto, Timilia, Bianco di Suvero, Fiorello, Ardito, Inallettabile, Marzuolo 2, blend "Ceccarelli", blend "Piemonte".
Farro: Einkorn (T. monococco), black Einkorn (T. monococco), Emmer (T. dicoccum).
Rye (Secale cereale): six varieties.
Publications
---
Migliorini Paola, Torri Luisa, Whittaker Anne, Moschini Valentina, Benedettelli Stefano, Masoero Giorgio (2018) La fertilizzazione simbiotica modifica le caratteristiche della farina e influenza la qualità sensoriale del pane, equiparando una moderna varietà di grano alle vecchie. Tecnica Molitoria – vol. LXIX 1080-1107
Migliorini P, Torri L, Whittaker A, Moschini V, Benedettelli S and Masoero G (2018). Old and new common wheat (Triticum aestivum L.) varieties in organic zero-input: connecting agronomic, microorganism, phytochemical and bread sensory characteristics. JOURNAL OF FOOD, AGRICULTURE & ENVIRONMENT, vol. 16, p. 22-27, ISSN: 1459-0255
Migliorini P, Spagnolo S, Torri L, Arnoulet M, Lazzerini G, Ceccarelli S (2016). Agronomic and quality characteristics of old, modern and mixture wheat varieties and landraces for organic bread chain in diverse environments of northern Italy. EUROPEAN JOURNAL OF AGRONOMY, (79)131-141
Torri T, Migliorini P, Masoero G (2013). Sensory test vs. electronic nose and/or image analysis of whole bread produced with old and modern wheat varieties adjuvanted by means of the mycorrhizal factor. Food Research International 54:1400–1408
Migliorini P, Ferrari M (2012) Prova varietale di frumenti teneri a conduzione biologica nel Parco di Racconigi per la produzione di pane di qualità. In: Quaderni del Progetto Mestieri Reali. Fondazione Cassa di Risparmio di Torino. ISBN 978-88-7320-295-0