UNISG @ Cheese 2015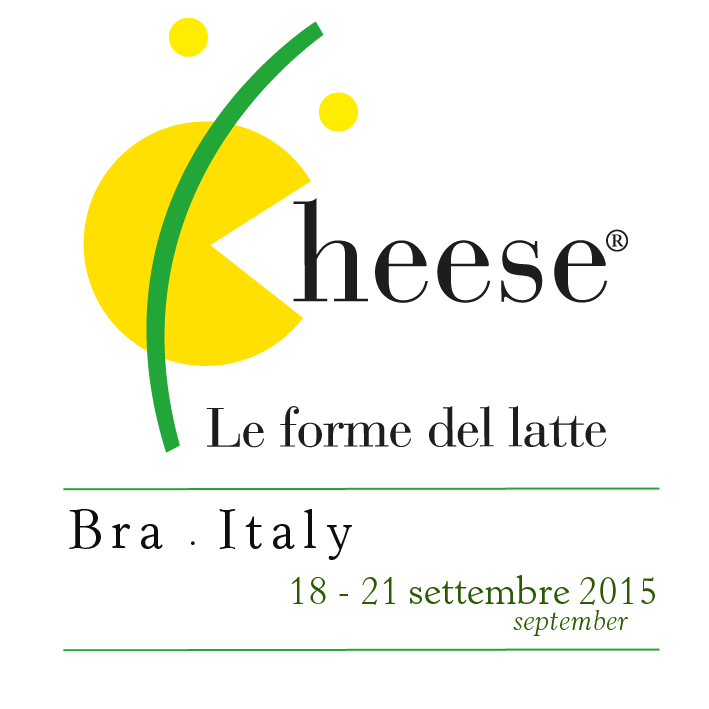 English version below
Cheese torna a Bra per la decima edizione, dal 18 al 21 settembre 2015. Veniteci a trovare allo Stand UNISG a Cheese (dal 18 al 21 settembre), Piazza XX Settembre, Bra! Leggi il programma dello stand UNISG
Inoltre, in occasione di Cheese, l'UNISG offre a tutti gli aspiranti studenti, agli insegnanti e ai soci di Slow Food, l'opportunità di conoscere l'offerta didattica UNISG e di visitare il campus di Pollenzo (previa prenotazione).
VISITE & PRENOTAZIONI
Giovedì 17 Settembre: h. 10:00 e h. 15:00
Venerdì 18 Settembre: h. 10:00 e h. 15:00
Sabato 19 Settembre: h. 10:00 e h. 15:00
Domenica 20 Settembre: h. 10:00 e h. 15:00
Lunedì 21 Settembre: h. 10:00 e h. 15:00
Martedì 22 Settembre: h. 10:00 e h. 15:00
Nota Bene:
Le visite durano un'ora circa e si svolgono in italiano e in inglese.
Il punto di incontro per le visite è sotto l'arco di ingresso in Agenzia, in piazza Vittorio Emanuele 9, Pollenzo.
I gruppi superiori alle 8 persone devono prenotare entro due giorni prima della data richiesta: info_student@unisg.it / +39 0172 458574
Le visite sono gratuite, ma ai visitatori è richiesta un'offerta a sostegno del diritto allo studio per gli studenti assegnatari delle borse di studio che ogni anno l'UNISG mette a disposizione degli studenti a basso reddito di ogni nazionalità.
In caso di maltempo, si prega di controllare eventuali modifiche al programma su questa pagina o contattare l'UNISG.
La prenotazione è obbligatoria per tutti

COME ARRIVARE A POLLENZO: L'UNISG è facilmente raggiungibile da Bra con il bus di linea n. 2 (Linea 2 S. Matteo- Pollenzo-S. Matteo) o tramite il bus navetta Cheese che collega il centro di Bra con il parcheggio di viale Nogaris a Pollenzo. La navetta ferma alla rotonda distante circa 5 minuti a piedi da piazza Vittorio Emanuele. Il biglietto costa 1€ ed è acquistabile direttamente sul bus.
---
English Version
---
Visit the Unisg Information Booth (from 18 – 21 September, at Cheese), Piazza XX Settembre, in Bra!
On the occasion of Cheese, the UNISG gives all prospective students, teachers and Slow Food members, the opportunity to know the UNISG learning programs and to walk through the campus of Pollenzo. Reservations are required
SCHEDULED TOURS & RESERVATIONS
Thursday September 17th:   10:00am and 3:00pm
Friday September 18th:        10:00am and 3:00pm
Saturday September 19th:    10:00am and 3:00pm
Sunday September 20th:      10:00am and 3:00pm
Monday September 21st:      10:00am and 3:00pm
Tuesday September 22nd:    10:00am and 3:00pm
Note:
The tour is approximately one hour long.
The meeting point is at Agenzia, Piazza Vittorio Emanuele 9, Pollenzo, under the porch (main entrance).
The tours are free of charge, but we ask visitors a small donation which will go towards supporting scholarships for low-income students of all nationalities.
Groups of more than 8 people are required to make a reservation by writing to info_student@unisg.it at least two days before arriving.
In the event of bad weather, please check the webpage, regarding new scheduled tour times.
Reservations are required

HOW TO GET TO POLLENZO: The UNISG is easy to reach by bus (number 2: Linea 2 S. Matteo-Pollenzo-S. Matteo) or by the Cheese shuttle bus connecting the center of Bra with the parking area in Pollenzo (Viale Nogaris). The shuttle bus stops at the roundabout at 5 minutes by foot from the Vittorio Emanuele square. Shuttle bus tickets cost 1€ each and can be purchased on the bus.
---
For further information: info_student@unisg.it / +39 0172 458574