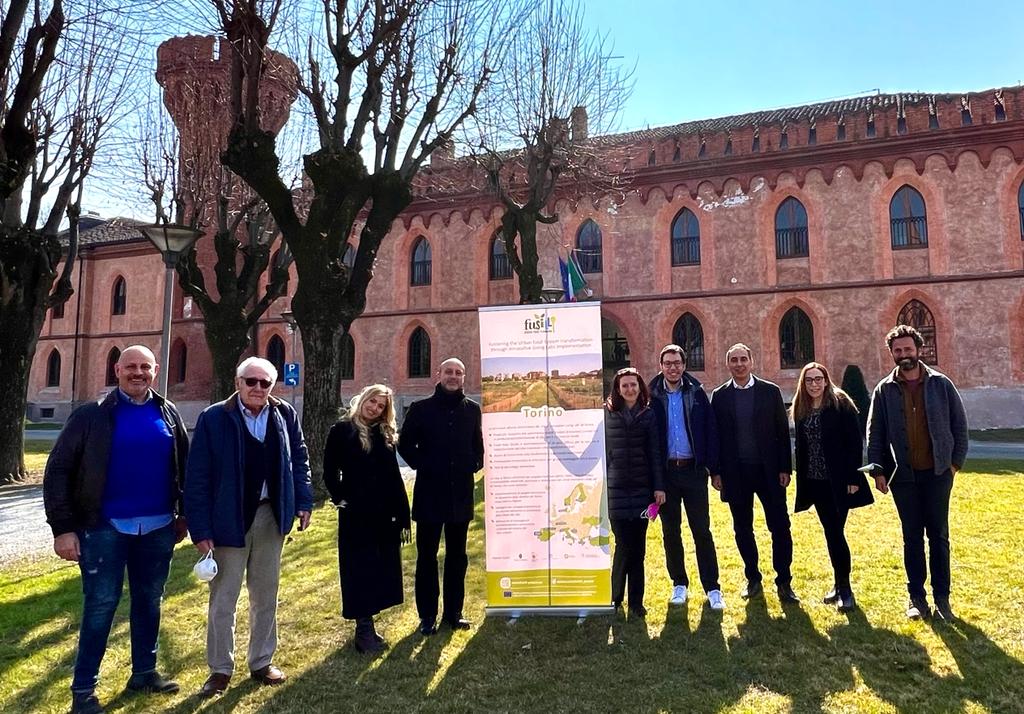 On Monday, March 7th 2022, the partners of the European project FUSILLI of the City of Turin met about one hundred students of the Course of Gastronomic Design Sciences in the classroom in Pollenzo, led by prof Franco Fassio and prof Antonio Montanari, both professors at the University of Gastronomic Sciences of Pollenzo.
The FUSILLI project intends to initiate an integrated, holistic transition towards sustainable, healthy and inclusive food systems in urban, peri-urban and rural areas. This is done through innovative and replicable urban policies that lead to the implementation of improvement actions in all phases of the food value chain, in line with the four priorities of the FOOD 2030 policy (sustainable and healthy diets; intelligent and sustainable food systems; circularity and waste reduction; innovation and community empowerment).
To achieve this goal, FUSILLI has created an entire network between 12 different European cities* – including Turin – which, through the development and implementation of Living Labs, are taking concrete actions to meet the four FOOD 2030 priorities.
The University of Gastronomic Sciences of Pollenzo is one of FUSILLI's partners for the City of Turin, along with the Municipality of Turin, the University of Turin, the Community Foundation of Mirafiori and the reality of urban agriculture, Orti Generali.
UNISG will be responsible for designing a circular restaurant and bar at the existing food establishments of Locanda nel Parco and Orti Generali, rooted in the Mirafiori district in Turin. The university will also contribute to the Atlas of Food of Torino Metropolitana and the definition of sustainable food policies for the area.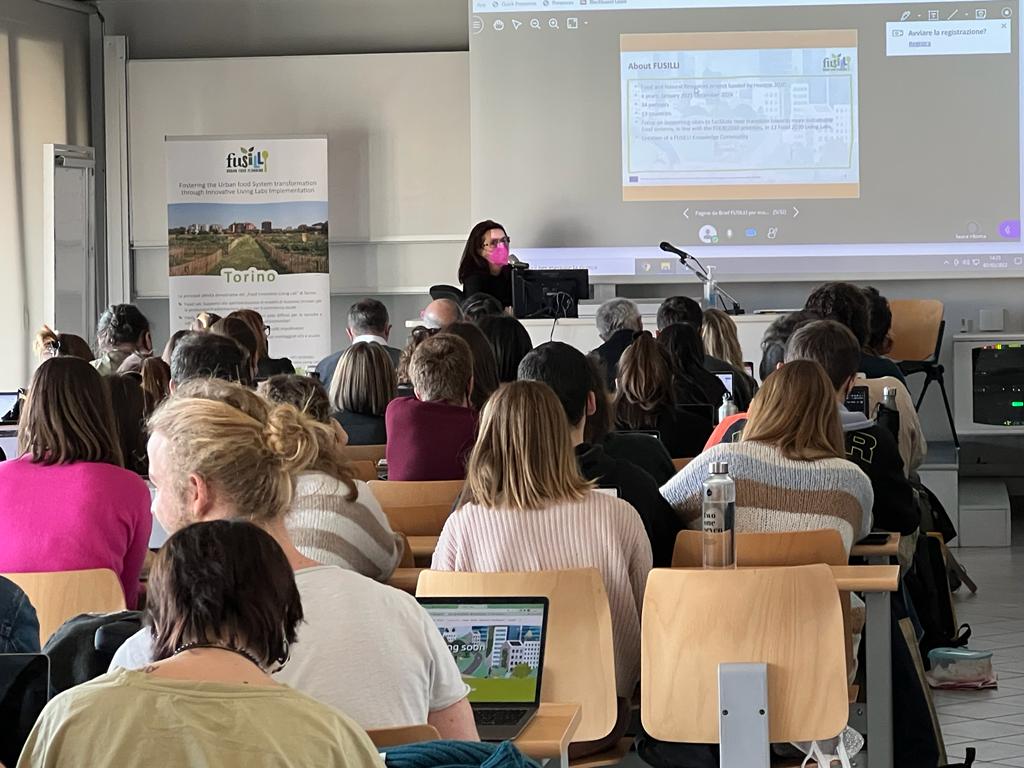 What will be the involvement and contribution of UNISG students?
The students of the Gastronomic Design Sciences course will be guided in the development of circular and sustainable solutions applied to catering and the food scenario in general, also evaluating the layout of the spaces and the necessary technologies within a circular kitchen, coherent with the strategies and objectives identified within the European FUSILLI project.
Therefore, the meeting of March 7th represents a crucial moment of confrontation for the implementation of concrete sustainable and circular actions in the food sector within the new Turin Living Labs that are gradually taking shape.
*Among the 12 European cities that are part of the FUSILLI network, there is also Kharkiv, in Ukraine, represented academically by the Kharkiv National University School of Sociology. In this regard, in these uncertain and dramatic days, UNISG expresses solidarity and closeness to its Ukrainian colleagues, showing incredible courage and fortitude.
At a regional level, Piedmontese universities work together to create effective support and aid for the Ukrainian academic community, especially when the situation is becoming more and more urgent.