---
Yoji Tokuyoshi, for years Massimo Bottura's second-in-command at the Osteria Francescana in Modena, is the guest today, Monday October 19, at UNISG's Academic Tables.
The young and talented chef recently opened his own restaurant, Ristorante Tokuyoshi, in Milan. Here he presents a cuisine based on Italian ingredients, but guided by his Asian sensibility and know-how.
The restaurant's slogan, Cucina italiana contaminata ("contaminated Italian cuisine") exemplifies his research into flavors, techniques and memory.
In Pollenzo, Tokuyoshi will be serving his version of "cacio e pepe" potato spaghetti, green egg (egg, vegetables, Parmesan, tofu and cream) and pumpkin with amaretti (pumpkin, sugar, almonds, lemon, egg white).
---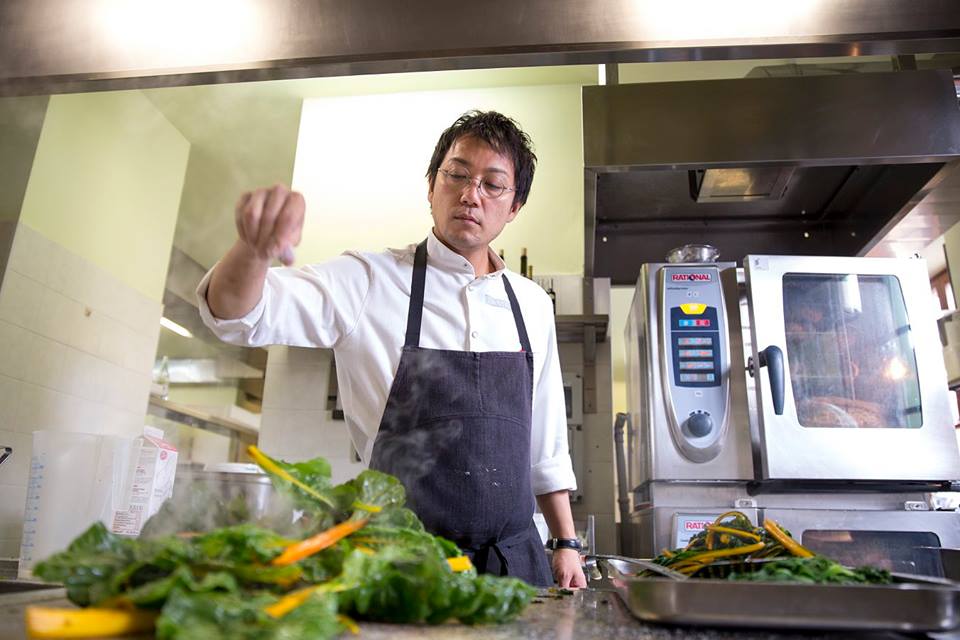 ---