Crossing the Border for Food: Arab and Chinese Foodways in Windsor/Detroit and Seattle/Vancouver – with Robert L. Nelson (author) and Simone Cinotto (discussant)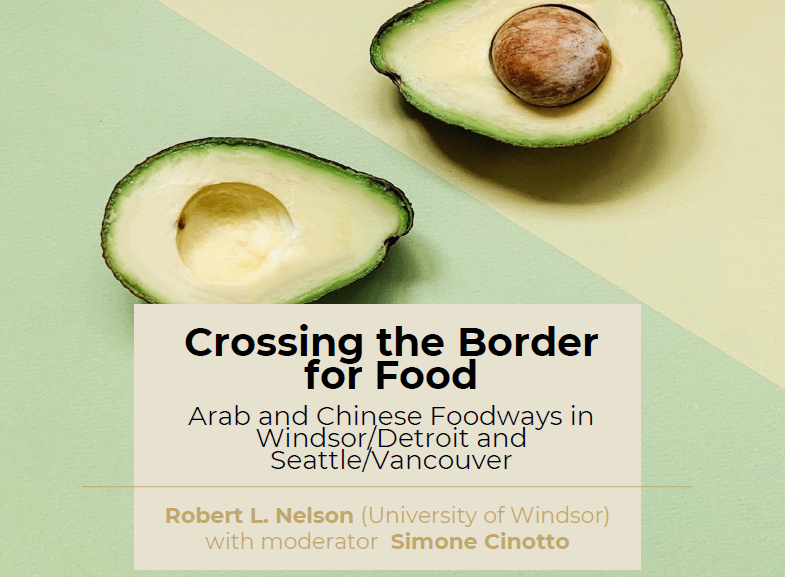 IN ENGLISH

AULA MAGNA
TIME:

5,30pm

 – 

6,30

pm

CFU 0,15
What role does food play in the relationship of a regional diaspora spread across an international border? It's clear that food is crucial to the identity of migrant groups, maintaining a connection with their past/homeland, but how is this culinary nationalism transformed in the liminal space of the borderland, when members of the diaspora are closely related but living in two different countries? In this talk, the foodways of the tightly, daily connected communities of the Arab diaspora across the Detroit River, in Windsor, Ontario and Detroit, Michigan, are contrasted to the more distantly separated families of the Chinese diaspora in Vancouver and Seattle.
Robert L. Nelson is Head of the Department of History at the University of Windsor, Canada. His main areas of research include food history, settler colonial studies, cultural military history, and the law of warfare.
We have adapted the organization of Seminars and Conferences in respect of the government health provisions to guarantee strict compliance from all those involved in the academic experience (students, teachers, administrative staff), in an effort to safeguard everyone's safety.
We invite all students to participate.
Recorded conferences are available by clicking here.