Food Industry Monitor is the observatory on the Italian food & beverage sector that analyzes the performance of 835 companies operating in 15 sectors. The sample represents about 71% of the companies operating in the F&B market.
Informazioni preliminari
---
SCIENTIFIC MANAGER: Carmine Garzia
OTHER UNISG RESEARCHERS INVOLVED: Michele Antonio Fino, Francesco Maria Gentile
PARTNERSHIP: Ceresio Investors (Switzerland), Fondazione Cariplo (Italy), Fondazione CRC (Italy)
DURATION OF THE PROJECT: First edition project 2015 – in progress
MAIN INTERDISCIPLINARY RESEARCH AREA IN UNISG: Environment
SDGs: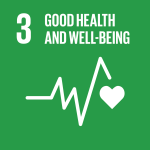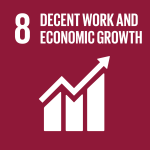 Description
---
The research analyzes:
the performance of companies in the food industry
the performance of companies in the food industry;
medium-term growth and profitability prospects;
the determinants of operating profitability, productivity and growth;
the characteristics of companies' business models;
the link between business models and economic and competitive performance.
The results of the observatory are presented annually and are disseminated through the website and through publications created in collaboration with EGEA, the main Italian publisher of economics and management. The analyzed segments are:
Mineral waters;
Beer;
Coffee;
Preserved foods;
Spirits;
Confectionery and bakery products;
Flours;
Food equipment: machineries and tools for food and beverage production;
Packaging: made up of bioplastics, plastic, aluminium and carboard;
Milk and dairy products;
Oils and fats;
Fresh and dried Pasta;
Meat products;
Frozen food;
Wine: cooperatives, integrated producers, trader and producers of Spumante and Prosecco.
For more information on past and future conferences and to download annual public reports visit the website.
Website
---
Publications
---
News about the project
---
Food Industry Monitor 2023. Cuore Locale e futuro globale. Creatività e crescita del settore del Food.