The general objective of the FISH project is the introduction and diffusion in the main Ligurian crops of an innovative biostimulating product obtained from the waste of the animal and vegetable product supply chains of the territory itself
Preliminary information
---
SCIENTIFIC MANAGER: Luisa Torri
OTHER UNISG RESEARCHERS INVOLVED: Roberta Cevasco, Franco Fassio, Fabiana Rovera.
PARTNERSHIP: CHARTA – Services and Systems for the Territory and Environmental History (Italy), University of Turin – Department of Agricultural, Forest and Food Sciences (Italy), University of Modena and Reggio Emilia – BIOGEST-SITEIA Interdepartmental Center for improvement and enhancement of biological resources Agro-food (Italy), Gli orti di San Venerio (Italy), Società Agricola Il Sicomoro a r. L. (Italy), Azienda Agricola Villa Rocca di Nadia Fontana (Italy), Impresa Agricola Gallizia 1250 di Luciano Gallizia (Italy), Azienda Agricola Genta Emanuele (Italy), Azienda Agricola Ouca (Italy).
DURATION OF THE PROJECT: 24 months (July 2020 – July 2022)
FUNDING INSTRUMENT: PSR Regione Liguria 2014 – 2020 Misura 16 Cooperazione del DGR nr. 668/2019 (decreto del dirigente n.3383/2020 del 20 luglio 2020).
MAIN INTERDISCIPLINARY RESEARCH AREA IN UNISG: Environment
SDGs: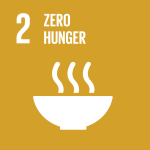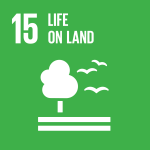 Description
---
The project aims to:
improve the quality of agricultural land, in an area highly fragmented from the agricultural point of view;
decrease the need for irrigation by improving the resistance of crops to water stress;
study an alternative product to pesticides;
favor the ideal biological conditions for the establishment of beneficial microorganisms, by reducing the phenomenon of groundwater pollution and eutrophication, also allowing to reduce the amount of fertilizers required;
support, through microbial action, the growth of healthy plants, less sensitive to attacks by parasites, diseases and environmental stress.
UNISG is responsible for reconstructing, from a historical perspective, the framework of "alternative" fertilizers in use in some sample areas up to the general spread of bovine manure and synthetic fertilizers, and to carry out sensory evaluations on 2-3 products (e.g. potato, beans,
small fruits, grapes, oil) obtained following the use of the biostimulating product, in order to investigate its perception and acceptability by consumers. Furthermore, in collaboration with the other project partners, UNISG supports the development of circular economy strategies for food applied to the case study, analyzing the costs and benefits of the circular initiative and contributing to its communication to stakeholders.
Web site
---
https://vimeo.com/user132664713
Pubblications
---
Caser, M.; Masino, F.; Gervasio, S.; Fassio, F.; Hassine, M. B.; Benedetti, P.; Caradonia, F.; Milc, J. A.; Caccialupi, G.; Pulvirenti, A.; Antonelli, A.; Torri, L.; Cevasco, R.; Rovera, F.; Scariot, V.; Francia, E.; Bertora, C.; Ertani, A.; Bertelli, C. Un nuovo biostimolante dai sottoprodotti della filiera ittica. Colture Protette 2022, 6. ISSN 0390-0444
Notice of competition
Application deadline: 24/05/2022
DR_380-22_Bando_COCOCO_ricerca_FISH_AGR-15
DR_382-22 Decreto Nomina commissione_COCOCO_FISH_AGR-15
DR_384-22_Decreto Approvazione atti_CO.CO.CO_FISH_AGR-15
_______________________________________________________________________________________________
DR_320-21_Bando_COCOCO_ricerca_FISH
DR_322-21 Decreto Nomina commissione_COCOCO_FISH
DR_324-21_Decreto Approvazione atti_FISH
_______________________________________________________________________________________________
DR_333-21_Bando_COCOCO_ricerca_FISH
DR_334_-21 Decreto Nomina commissione_COCOCO_FISH
DR_335-21_Decreto Approvazione atti_CO.CO.CO_FISH
Publications
---
updating