UNISG since January 2019, together with Ca 'Foscari University of Venice, is among the beneficiaries of the ERC project "Ethnobotany of divided generations in the context of centralization – DiGe" led by Professor Renata Sõukand.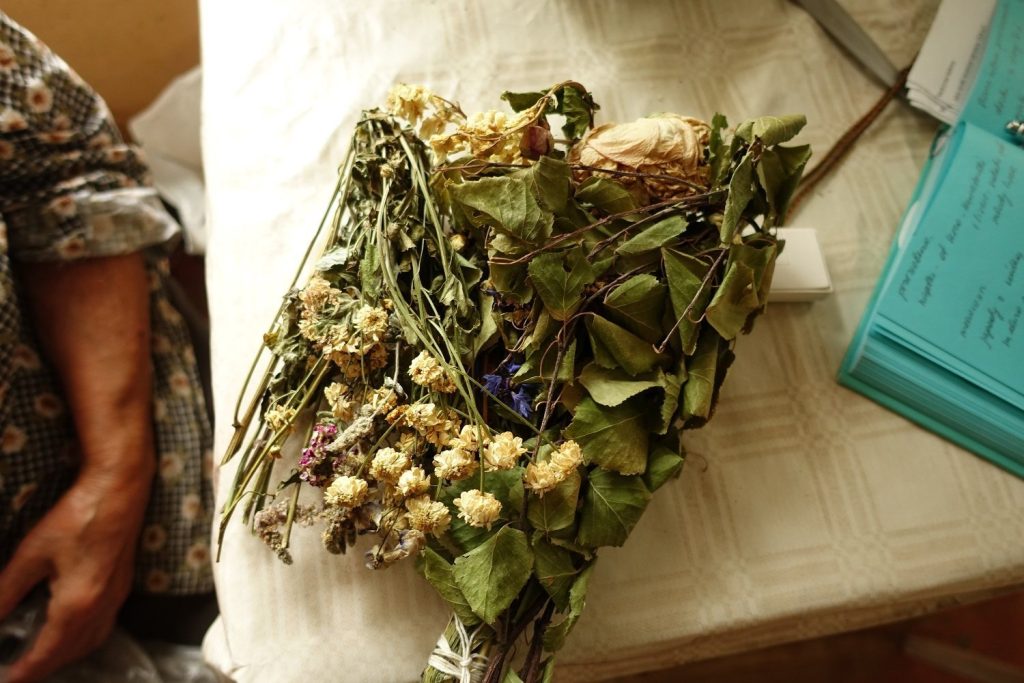 SCIENTIFIC MANAGER: Renata Sõukand
OTHER UNISG RESEARCHERS INVOLVED: Andrea Pieroni, Raivo Kalle, Michele Filippo Fontefrancesco
PARTNERSHIP: Ca' Foscari University of Venice (Italy), Eesti Kirjandusmuuseum (Estonia)
DURATION OF THE PROJECT: 62 months
FUNDING INSTRUMENT: European Research Council (ERC) under the European Union's Horizon 2020 research and innovation programme (grant agreement No 714874)
WEB SITE: https://www.unive.it/pag/33443
PUBLICATIONS:
Sõukand, R., Stryamets, N., Fontefrancesco, M.F., Pieroni, A., 2020. The importance of tolerating interstices: Babushka markets in Ukraine and Eastern Europe and their role in maintaining local food knowledge and diversity. Heliyon 6, e03222. doi
Kalle, R.; Sõukand, R.; Pieroni, A. Devil Is in the Details: Use of Wild Food Plants in Historical Võromaa and Setomaa, Present-Day Estonia. Foods 2020, 9, 570.
Description
---
Understanding the logics of obtaining, managing and perceiving of local natural resources, particularly plants, is crucial for ensuring sustainability of human life, as the use of plants is a key for survival of humans. DiGe aims to create an advanced understanding of the mechanisms of changes in ethnobotanical knowledge experienced by traditional societies/minor ethnic groups when dominating group try to unify and/or erode this practical knowledge. It will also evaluate the effects of the sudden cease to existence of such centralization and following impact of the trial of revival of discontinued traditional etnobotanical knowledge. Research will observe the effect of several social and cultural factors on the evolution of ethnobotanical knowledge of four compact, but divided ethnic minorities that had experienced for shorter (25 years) or longer (70 years) period different influences affecting their plant use and very different social conditions (including welfare and economy). As a long-term outcome is possibility to predict the extent and depth of the changes occurring in the ethnobotanical knowledge and as a applied outcome learn to direct and educate people in the way that the knowledge necessary for sustainable maintenance and utilization of local plant resources will be constantly evolving in the way supporting health and well-being of different populations.
Announcements
---
DR_294-2021_Bando_COCOCO_ricerca_DiGe_ENG
Annex. A_Research project _DiGe_ENG
Annex. B_Research project _DiGe_ENG
Annex. C_Research project _DiGe_ENG
DR_296_-21 Decreto Nomina commissione_COCOCO_DiGe_ERC
1-Verbale 1_criteri_di_valutazione_COCOCO_DiGe_ERC
2-Verbale 2_valutazione_titoli_pubblicazioni_COCOCO_DiGe_ERC
3-verbale colloquio_COCOCO_DiGe_ERC
DR_300-21_Decreto Approvazione atti_DiGe
DR_308-21_Announcement_COCOCO_research_DiGe_ENG
DR_311-21 Decreto Nomina commissione_COCOCO_DiGe_ERC
I Verbale riunione determinazione criteri_Di.GE
II verbale seconda seduta_valut_titoli_Di.Ge
III verbale colloquio orale_Di.Ge
---