Richard Ebner, a pioneer of the gastronomic sciences and cultures program, is now working at the German subsidiary of Salumificio Pedrazzoli, a UNISG supporting member.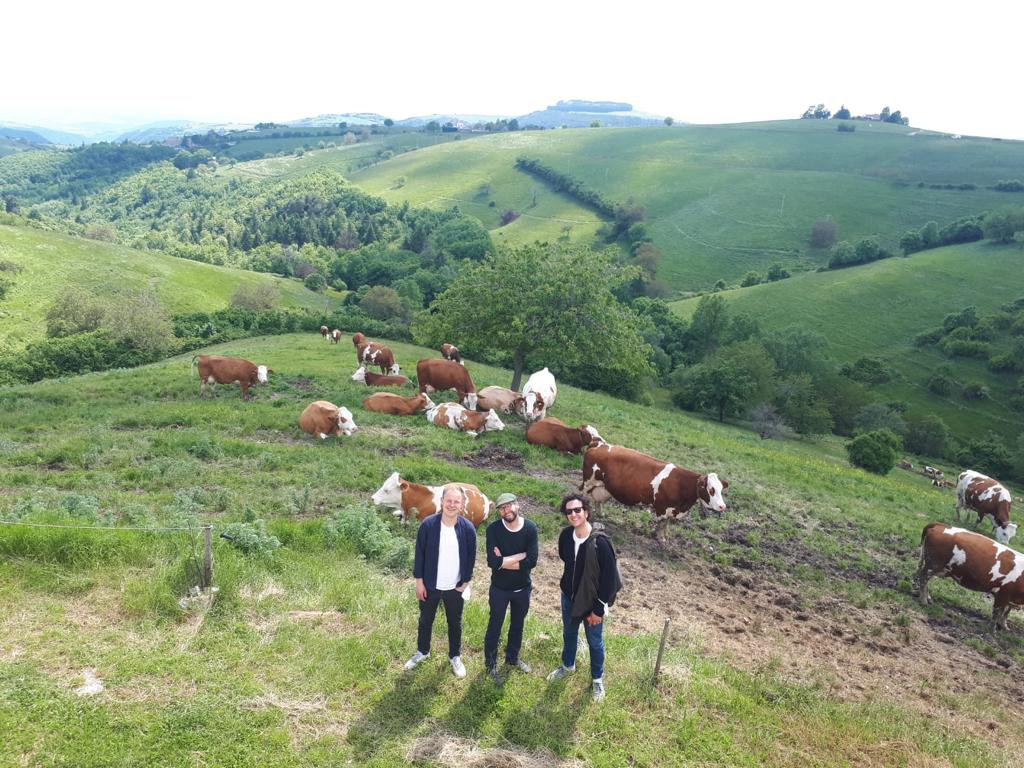 What brought you to Pollenzo in 2004, when UNISG first opened, for  the undergraduate degree in gastronomic sciences and cultures?
I was in my first semester studying history and politics when my parents brought back a leaflet from CHEESE 2003. It was about the opening of a new university on all things food in Piedmont, Italy. Growing up with agriculture and curiosity for food at home and my family being active members of Slow Food, I was intrigued. The final decision to apply came from a lecture about the ancient Greek economy, which, in the end, was about the beginnings of Mediterranean food culture. I found I wanted to learn more about that than about 19th century Bismarck.
What values did Pollenzo leave you that are still with you in your daily life?
The years at Pollenzo made me realise how small things can change a whole community. The Bra and Pollenzo I arrived in were totally different from the towns I left three and a half years later. Another thing is that after three years of travelling, eating and studying at Pollenzo you realise that everything boils down to economy. But you also start to understand that the critical part of the economy isn't the stock market but the food markets all around the world.
As a gastronome, a relatively new profession, can you tell us about your job path and the experiences you have had until today?
After Pollenzo, I had the chance to work with the German Butchers Association and the Schweisfurth Stiftung on the vision of small artisanal butchers in Germany. Still wanting to learn more about food, I went on to do my master's program in organic food production at the University of Hohenheim. This led me to spend some time working in agriculture, and I left part of my heart 2000m above sea levels on the alpine pastures of Switzerland, Austria and Italy. Back in Munich, it was the food and wine trade that pulled me in – first, at the company of the German Slow Food Founder Eberhard Spangenberg and then, at the German subsidiary of Salumificio Pedrazzoli. Working in the food trade made me realise that food culture is difficult to change via journalism or even advertisement, but that, in the end, it is the person behind the counter that has the most influence on people's decisions. In a way, it is their job to educate their customers by communicating quality and values.
What similarities do you see between the values of Pollenzo and Pedrazzoli?
For me, tradition and innovation describe my experience in Pollenzo. These are values that I also find in the way Pedrazzoli approaches production and quality. Artisanal products and methods are the base of what we do, but modern quality control and techniques influence the production enough to make us able to offer high-quality traditional products in the whole world. Searching for sustainable food production methods is part of the central idea at UNISG. It is also one of the core values of Pedrazzoli – work doesn't stop with an organic certification; we are trying to build a circular economy inside the company.