Master in Food Culture & Communications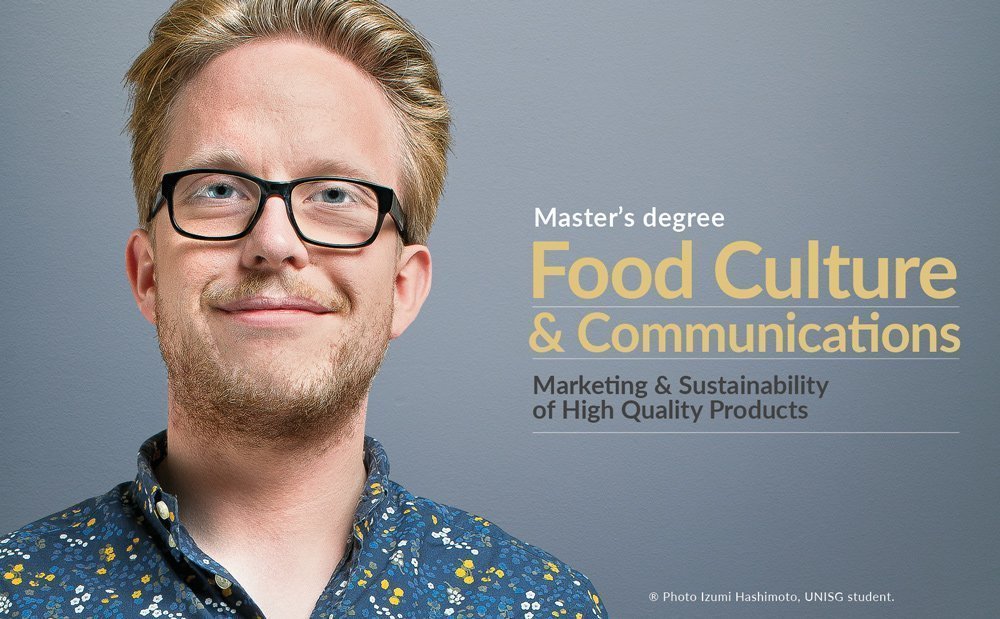 ---
The Master in Food Culture and Communications: Marketing and Sustainability of High-Quality Products launches a challenge to the market by educating and proposing the entirely new figure of an F&B manager and buyer with training in the field, thanks to a curriculum packed with visits to food-producing businesses and tastings led by the biggest names in Italian and international food criticism.
In the classroom, students will investigate issues relating to four key areas during lessons from prestigious professors:
In the Communication area, students will learn about the contemporary techniques of commercial communication, specialized journalism and food blogging, through trend analysis, meetings with professionals and hearing about campaigns and investigations directly from the key figures behind them.
The Marketing area is dedicated to studying successful strategies in high-quality food promotion and sales, through the examination of Italian and international case studies, the development and querying of databases like that of the Food Industry Monitor and learning directly from key figures working in food marketing.
In the Sustainability area, students will first and foremost be able to develop their own solid understanding of the concept of sustainability, through a comparison of different approaches to the issue around the world, in Europe, North America, Africa and Asia. An in-depth knowledge of Slow Food's Ark of Taste project and the opportunity to hear the stories of heroes of sustainability from around the planet will provide them with a fully rounded overview of the authentic meaning of an often-abused word.
The High Quality area aims to develop a concept of high quality that is in line with the times. Quality must be based on what history has passed down to us and protects as an idea of quality, but it must necessarily also derive from an interaction with the needs of contemporary society, which go beyond sensory qualities and simple healthiness, and with the needs of the planet, because true quality cannot exist without an ecological approach.
Through the classroom lectures and three study trips to explore the gastronomic systems that produce our food, students who complete the Master will be ready to be employed wherever an F&B manager is required, with a specific aptitude for product selection and events. They will also be prepared for any positions where it is important to take into consideration all the implications of choices made regarding food during decision-making processes, including for Corporate Social Responsibility purposes, as part of a business's development strategy.
---
Internship
A 2-to-4-months long internship (in 2017) concludes the master, with each student working within a company or organization in Italy or abroad, or within a UNISG research project. Internships focus on sustainable food production or communication and are the basis for a final thesis presented to an academic committee.
Over the course of the year, master program staff assist students in researching and identifying internships and hosts suited to their individual interests. While some internship hosts may occasionally provide room and board, students are responsible for all expenses related to their internships.
---
Final Thesis
The final thesis is the culmination of the master program and offers the student the opportunity to synthesize both theoretical and practical coursework, including the internship. The thesis, including methodologies and a report on the internship work, is completed individually and is evaluated by an academic committee.