TEFSI is a project funded by the European ERASMUS Plus program which supports cooperation between 9 universities with the aim of developing innovative teaching to improve the sustainability of the food system.
---
SCIENTIFIC MANAGER: Paola Migliorini
PARTNERSHIP: Warsaw University of Life Science (Poland), Copenhagen University (Denmark), Kassel University (Germany), Münster University of Applied Sciences (Germany), Institut Superieur D'agriculture Rhone Alpes ISARA – Lyon (France), Charles University (Czech Republic), University of Zagreb (Croatia), Aleksandras Stulginskis University (Lithuania).
DURATION OF THE PROJECT: 24 months (from September 2018 to August 2020)
FUNDING INSTRUMENT: Erasmus+, Cooperation for innovation and the exchange of good practices, Strategic Partnerships.
WEBSITE: tefsi.tefsi-project.ogicom.pl
SDGs: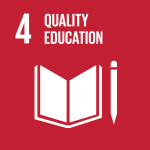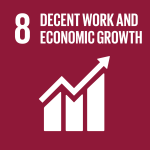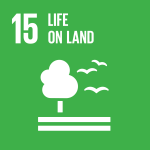 Description
---
TEFSI project supports cooperation between 9 European universities to develop, implement and widely disseminate innovative teaching approaches, materials, methods and tools, thus increase university teachers' competences and innovation, and in consequence, improve the quality and effectiveness of university teaching.
Usage of innovative teaching methods in TEFSI project is illustrated for the subjects covering various aspects of sustainable food systems, thus increase teachers' awareness about the importance of including sustainability issues into their everyday lecturing, and therefore form an important step of food science, human nutrition, agriculture, and related life science education towards sustainability.
The project began with an in-depth analysis of the level of inclusion of food system sustainability issues in higher education by European University lecturers, the lecturing tools being used & perspectives for innovation in this area, followed by the development of quality training materials on the innovative teaching tools & concepts, to be further shared during 5 international staff training events, implemented in everyday teaching activities at participating universities, and finally disseminated during project Multiplier Events (conferences) and other ambitious dissemination activities.
Transnationality of the project allows the biggest strengths of teaching approaches and strategies of participating Universities to be extracted, analysed & put together in the project activities and outputs.