The project " Sheep-up Ovine Bio-diversity in Veneto: an economic opportunity for Farmers and their Territory " funded by the Veneto Region through the 2014-2020 Rural Development Program has as its geographic areas of intervention Valbelluna (BL), Lessinia (VR) and the Asiago plateau (VI).
SCIENTIFIC MANAGER: Gabriele Volpato
OTHER UNISG RESEARCHERS INVOLVED: Luisa Torri, Lorenzo Bairati, Carol Povigna
PARTNERSHIP: Centro Consorzi (Italy); Fardjma (Italy), Fea De Lamon (Italy), Az. Agricola Giopp Ruggero (Italy), Associazione di Promozione e Tutela della Pecora Brogna (Italy), Comune di Foza (Italy), Università di Padova- TESAF (Italy), CNR-IRCRES (Italy), Unione Montana Alpago (Italy), Comune di Lamon (Italy), Az. Agricola Dal Molin Guglielmo (Italy), Etifor srl (Italy).
DURATION OF THE PROJECT: 34 months
FUNDING INSTRUMENT: PSR Regione Veneto 2014 – 2020 Misura 16 Cooperazione del DGR nr. 736 del 28 maggio 2018 PSR 2014-2020 (Domanda n. 4113748 e interventi collegati. Decreto di concessione del finanziamento n. 783 del 05/04/2019).
SDGs: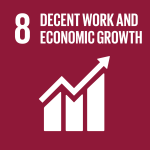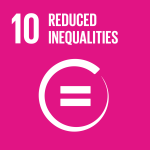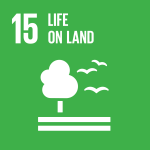 Description
---
The project " Sheep-up Ovine Bio-diversity in Veneto: an economic opportunity for Farmers and their Territory" was financed in order to develop the following interventions on the territory: 16.1.1 Constitution and management of the operational groups of the IEP in terms of productivity and sustainability in agriculture, 16.2.1. Implementation of pilot projects and development of new products, practices, processes and technologies and 1.1.1. Professional training actions and skills acquisition.
Purpose: The project aims, through cooperation, the implementation of the pilot project and the activation of targeted training courses, to define, interactively, an innovative and immediately applicable model of integrated economic enhancement of sheep breeding of indigenous breeds in marginal mountain areas, which takes into account the multiplicity of services / opportunities that the conscious recovery of traditional breeding systems are able to offer, channeling them towards the creation of added economic value for their production and therefore for the breeders themselves.
Results obtained: characterization of meat and milk to highlight the nutraceutical qualities related to the use of pastures; drafting of voluntary production regulations that codify the report; identification and production of innovative sheep products especially for animals at the end of their careers; recovery and management of the first transformation (and sale) of wool for the construction, in a circular economy perspective, of an added value of the supply chain; application of participatory tools for economic enhancement of ecosystem services offered by farms in the geographical areas of reference, evaluation of possible public quality systems for the enhancement of sheep production.