Agroecology Workshop 1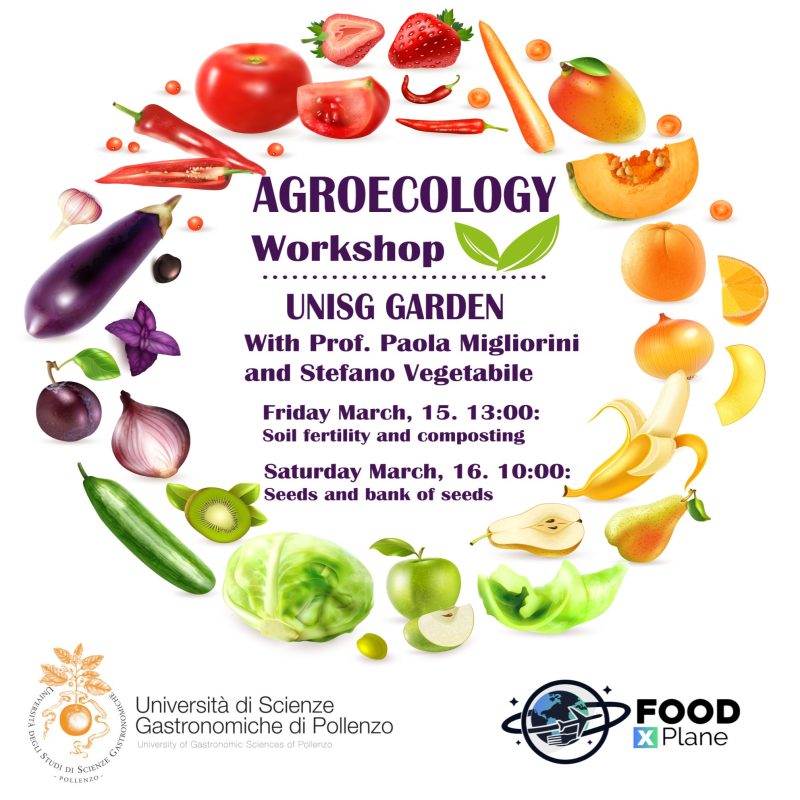 The UNISG garden team invites you to a series of Agroecology Workshops. The workshops are opened to everyone interested in learning more about agroecology and who wants to collaborate with the Unisg Educational Gardens.
Dates:
Friday March 15, 3 pm > Soil fertility and composting
Saturday March 16, 10 am > Seeds and bank of seeds
Each workshop of 3 hours it will be divided into Theoretical – Practical moments.
---