dis_courses
📣 To all UNISG students,
a new course has been added to your curriculums: dis_courses.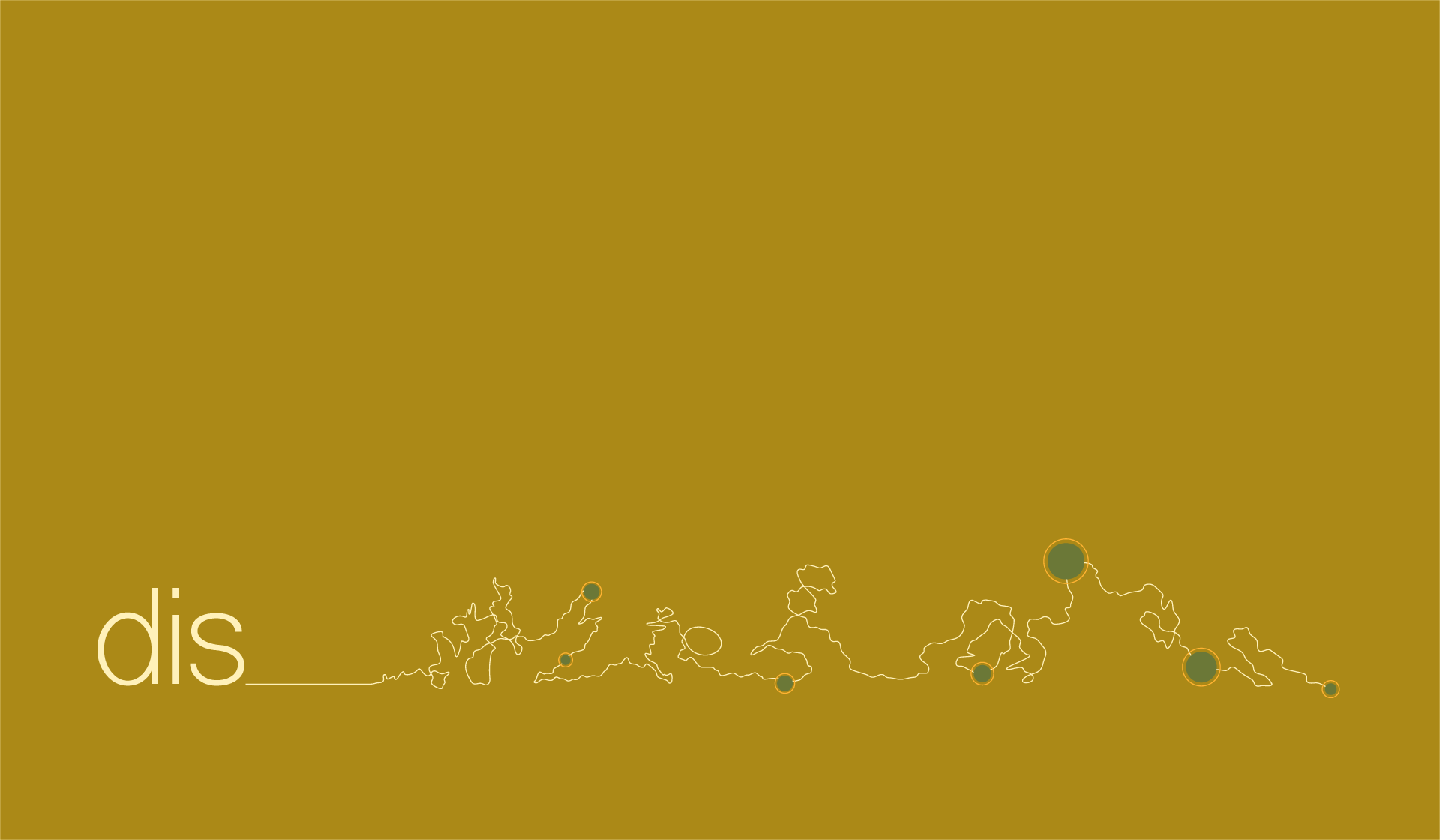 dis_courses is a one-time, refined dining experience, led not by professors but conducted by students, for students of the University of Gastronomic Sciences of Pollenzo. Forty participants will be served seven courses conceived of by students from the Culinary Arts masters. Each course, based on a staple food item, will be virtuously paired with a beverage selected by students from the Wine Culture and Communication masters. To encounter this intertwining of disciplines, individuals will convene in an environment orchestrated by students from the Creativity, Ecology and Education masters.
At dis_courses, diners will be encouraged to engage in discourses around their meanings of home. We all have our own associations with this idea yet as students we find ourselves living a brief period of our lives in close proximity to the university and each other. dis_courses will honor the home each student feels far from or close to or has yet to discover.
By the end of the night, everyone will feel at home. 
dis_courses is scheduled for 19:30 on Friday, October 1 and will be held on-campus at the Tavole Accademiche.
All UNISG students are welcome!
Book a seat at the table for this grand, multi-sensorial feast here.
*This gathering was not created with the intention to make a profit. The price reimburses the expenses that the students organizing the event put forth in order to acquire the high-quality products, biodynamic wines and haptic elements.
Italian below
---
dis_courses é un'esperienza unica di alta cucina, una cena organizzata non da professori, ma da alcuni studenti per altri studenti dell'Università di Scienze Gastronomiche di Pollenzo. Ai 40 partecipanti alla cena saranno servite sette portate, ideate da studenti del Master Culinary Arts. Ogni piatto avrà un ingrediente base e sarà accompagnato da una bevanda selezionata da studenti del Master Wine Culture and Communication. Saranno gli studenti del Master Creativity, Ecology and Education che si occuperanno di curare l'ambiente in cui i partecipanti alla cena si riuniranno, così da creare la migliore atmosfera per un intreccio di discipline.  
Durante dis_courses, i partecipanti saranno incoraggiati ad intraprendere conversazioni sul significato di "casa": ognuno di noi ha un proprio senso e associa questa parola a qualcosa di diverso. Ma ora che siamo tutti qui, condividendo un breve periodo della nostra vita nella comunità di Pollenzo, l' idea é dedicare del tempo ad un pasto per celebrare la "casa", da cui ognuno può sentirsi più o meno lontano. La nostra speranza é che a fine serata ogni partecipante possa essersi sentito come a casa. 
dis_courses avrà luogo Venerdì 1 ottobre alle 19.30 presso le Tavole Accademiche a Pollenzo.
Tutti gli studenti UNISG sono i benvenuti!
Prenota qui il tuo posto a questa grande festa gastronomica e multisensoriale here. 
*L'evento non ha scopo di lucro: il ricavato ricoprirà i costi, così che gli studenti che hanno organizzato la cena potranno essere rimborsati per l'acquisto di prodotti di alta qualità, vini biodinamici ed elementi aptici.