When GEN Education's kind invitation to participate in a tour around Toba area in Japan came into our email inbox, Anna and I did not hesitate a minute, we said Hai!
GEN Education (launched by Yukako Saito, a UNISG FCC Master Alumni) and l'ALFIERI have collaborated together on several occasions in the past. For example, during last CHEESE edition, we hosted various workshops organised by GEN mainly focused on the diversity of taste and use one can make of Tofu and Sake. GEN and l'ALFIERI have found a common entrepreneurship spirit coupled with a passion with transmitting the great bound between tradition and innovation, which could simply be the essence of Japan. At least that was my feeling before leaving…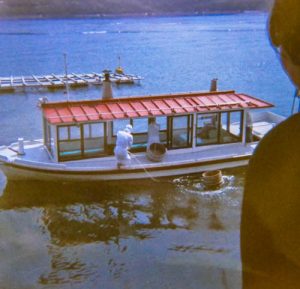 It was my first trip to Japan, and its relevance to me was born together with my family's relationship to the land of the rising sun: my great-grandfather lived 18 years in Japan, my grandfather was born there, and my cousin has been living in Tokyo for the last 4 years. They all served Belgium and its diplomacy during good but also hard times. I was also extremely curious to finally set foot on what I have always defined as "the future". When you travel to Japan, you cannot help but imagine that you are taking a time-travel machine to what our western society will look like in 20 years: cleaning robots everywhere, flying cars, and teletransportation, or something like that… I grew up with manga cartoon references such as Akira, Ghost In the Shell or Princess Mononoke and till this day I remember our magic Xmas eve when my father came back from a business trip to Japan with his luggage filled with gadgets (the first Gameboy and Discman). At the time, in the mid-nineties, the technological gap felt enormous, and Japan represented the avant-garde with hi-tech companies such as SONY and NINTENDO. They were the future and we were the "old" Europe.
As we landed in Osaka, the first snack place inside the airport read "Ciao!", and so I felt estranged but strangely home. We drove to Toba in the afternoon, still jet-lagged and travel dizzy. When I was not sleeping, I could see lots of lush green forests on the side of the road. In Toba, we quickly prepared ourselves for the official welcome ceremony, ready to get surprised, and we did in the most generous way. The Toba municipality had prepared a wonderful banquet where we got served the best food the region has to offer: fresh tuna, shellfish, freshly-grated wasabi roots, … I was honoured to be seating next to the Mayor who spoke an excellent English and so we had an interesting conversation about how he envisions to position Toba on the tourism map, and develop the assets of a region still unknown to most of us in Europe. Toba has a lot to offer and the fundamentals are there, but Toba's challenge is to communicate them to the international audience.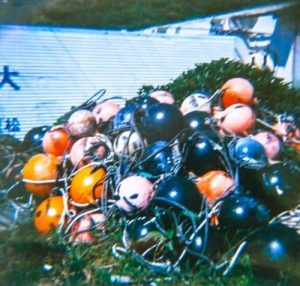 First of all, the location is beautiful. As I said earlier, the nature surrounding Toba is stunning, and the opportunity to create trekking paths and walks along the coastline is infinite. You won't find the pristine waters of the Caribbean's, but that's not why you came for. You would rather quickly get into the Japanese wellness mood, as any hotel is equipped with steam room and large baths. Nothing beats an early wake up followed by an open-air bath looking at the sea. This also makes Toba a spiritual place, where your mind will be free of concerns, where you feel taken care of thanks to the legendary Japanese hospitality.
This is transcended with the spiritual feel of the area. Toba is situated near one of Japan's most important religious temple (Ise Jingu) also considered to be Japan's religious and spiritual center built amid a dense forest of giant Cryptomeria (Japanese Cedar). Ise Jingu is a destination for almost 7 million visitors a year, most of whom come to pay respects to Japan's ancestry and to pray for peace, safety and prosperity. We got the opportunity to visit the temple and the park around it, and it honestly was one of the most beautifully spiritual experiences I have had in a long time.
Temples are regularly rebuilt, using the ancient construction techniques, and that too gives you a sense of how you can maintain the memory of the past into the present making sure many generations will enjoy the tradition in the future. Much alike Slow Food philosophy, Toba shows a strong commitment to protect, restore and develop ancient traditions such as the Ama Divers: women who dive since centuries to collect fine shellfish such as Abalone. This is a difficult and dangerous job, which is rooted in the beautiful collaboration between couples, where the husband pilots the raft while his wife dives to find what will be then sold at the market. But as I said, Japan is also looking at the future with hungry eyes, and in that sense, represents the perfect link between tradition and innovation. That mixed spirit surely inspired Mr. Mikimoto, when he became fascinated with the possibility of producing cultured pearls in the 1850's. Today his legacy company Mikimoto is the number one high-quality cultured pearl producer in the world. And that too is in Toba!
During our visit at a shrine, we were told to make a wish and leave it at the temple's door. Should the wish come true, we would have one year to come back to the shrine to thank the gods. You'll think: "if every time my wishes come true I have to get back to japan, it might get complicated." Instead, it is quite the opposite…
Well, I take the opportunity of this anecdote to tackle yet what I discovered is Japan's most untrue prejudice: Japan is an easy destination! First, you find direct flight from almost any major European city at a reasonable price (between 500€ and 600€), and 12 hours later you can scream Nihon kon'nichiwa! (hello Japan!) Then, you will find Japan much more affordable than what you would have expected. Instead we found honest prices all around. The expensive Japan was a decade ago, we now have a favorable exchange rate, which gives us a lot of room for travelling around the country. This must have been a 90's heritage, where the Japanese Yen was much stronger than any European individual currency. Today, the exchange is playing on our side, and you can enjoy japan without having to sweat your wallet. Finally, people do speak some English, enough to show you directions to the most delicious meal in your life.
So, here is my advice to you: live your dream and go visit Japan. Pay a visit to Toba while you are there and do not hesitate to contact the Mayor, he will take you for a fun Karaoke night! And here is my advice to Toba: Protect traditions, nurture innovation and break the clichés!
Grégoire D'Oultremont
www.lalfieri.it
---
PS: Here is a playlsit of my favourite "international" Japanese music
Tobashite – Taxi Man
Tamao Koike – Sexanova
Haruomi Hosono – Sports men
Mari Atsumi – sweet devil (1970)
Haruomi Hosono – Cosmic Surfin'
Tatsuro Yamashita – Morning Glory (1980)
Yukihiro Takahashi – Poisson d'avril