A chat with Renata Soukand, an Estonian ethnobiologist from Ca' Foscari to Pollenzo
---
Renata Soukand is an Associate Professor at DAIS (Department of Environmental Sciences, Informatics and Statistics) at the Ca' Foscari University in Venice. For the Master of Gastronomy: Food Ecologies and Sovereignty, she lectured on "Traditional Food Fermentation in Eastern Europe" with specific regional examples of different fermented foods and beverages such as plants, mushrooms, plant-based products, milk products.
With Prof. Soukand we spoke about the importance of handing down traditional knowledge as a tool to support local communities and  foster food sovereignty and small-scale local food-based economies.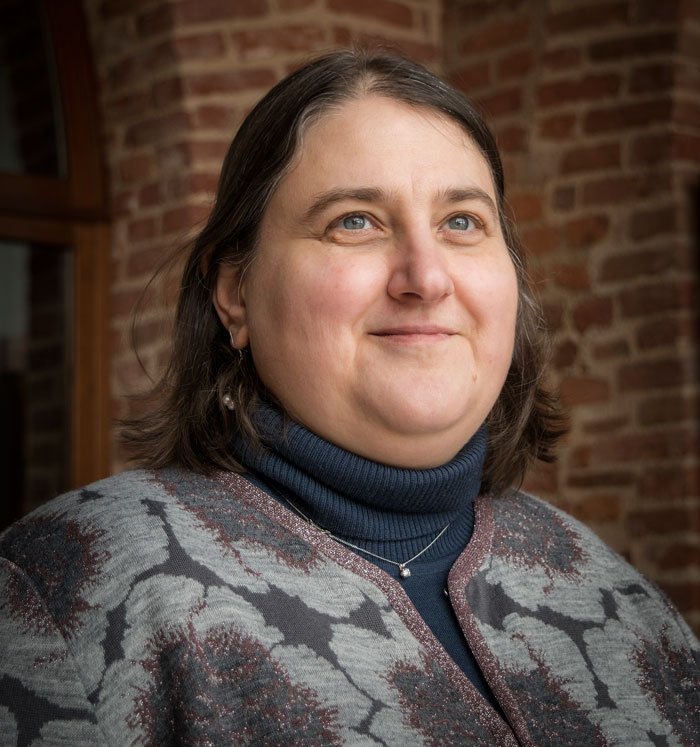 ---
Prof. Soukand could you tell us about your academic background?
I'm originally from Estonia and I have a very diverse background: my bachelor degree was in pharmacy, then I completed a Master in Environmental Sciences and after that I did a Ph.D in Semiotics and Cultural studies. So it's a combination of medicine, life sciences, humanities and social sciences. At present, I am specifically involved in ethnobotany and ethnobiology.
Until recently I worked at a research institution, and my main focus has been on research and writing. In Estonian universities I have taught courses on subjects like ethnobiology, medicine as culture and traditional culture. Last spring I taught here in Pollenzo about wild food in Estonia.
Now I'm working at Ca' Foscari University in Venice, executing my ERC Starting Grant on the local ecological practice of small ethnic groups living in Eastern Europe and at different points of history divided by state borders. Also I will be teaching the course on global change biology next Fall and ethnobotany, next spring.
What are you teaching to our Master students?
I'm teaching fermentation in Eastern European countries, covering the cultural background of it and also bringing out the similarities and differences of what the students may already know, given that they have very diverse international backgrounds. Fermentation still plays a crucial role in folk cuisines and this heritage requires urgent  evaluation.
Can you define for non-insiders what fermentation means?
Put in a very simple way, it means that the bacteria pre-digest food for us, and we just consume it after that and this requires less energy for us to get needed nutrients.
Is fermentation one of the oldest ways to prepare food?
Certainly yes, in the past there were no refrigerators or other possibilities than drying in the sun, so you had to preserve food for the winter especially in the northern hemisphere.
Fermentation is a process that helped people to preserve food in times when there was no possibility to acquire fresh food from outside. And still today, this is the only way to get fresh food in the winter in many regions of the world.
Does your field of research involve connecting fermentation and oral knowledge and connecting food heritage and ecology and sustainability? Can fermentation today be used as a tool for understanding food culture in some parts of the world?
Surely it is. It is still a part of real life and real life practices in many regions of the world. So understanding it you can go much deeper in local cultures and cuisines.
You can actually learn something from books, but you can also make many mistakes; such as picking the wrong plants; you can things in the wrong way. The best method for learning is through practice, especially if this is taught traditionally or by someone who has done it for a very long time. It's a practice that has to be in your hands and not just read it in a book.
Is fermentation practiced widely all over the world?
I think so: there are specific products connected to some regions such as sauerkraut that is now considered to be typical Russian recipe all over the world, but in fact is known in many other cultures as well. Another well-known example is wine, also a fermented product, spread everywhere, even in the regions where grapes do not grow.
From your special point of view, can you tell us what is a gastronome?
I don't really know what the word gastronome means, but to me this University represents a place dedicated to food research, which is very necessary.
Living half the year in Italy I see how people perceive the importance of local and Slow Food on a daily basis. In Estonia it was not emphasized at a mainstream level, it was naturally assumed there: here you can also see specific labels and information educating consumers in shops everywhere.
I think this is a focus on which this University can contribute: training chefs, journalists, specialists, and educators to inform people to consume and live in a more sustainable way.
How do you see the future of food?
In my opinion Western societies overuse food and waste it a lot: you cannot see tradition in such a wasteful society. In traditional societies everything was used up, every little thing, which was edible from an animal or of a plant was used. Traditional societies could not afford wasting food, producing it took too much of time and energy.
Right now humanity is living better than it has ever lived, but our planet doesn't have resources for doing that for very long time, so we have to learn to use food, as well as other resources, more sustainably.
Can you give us  a picture of your everyday life as a researcher?
It is difficult to choose the characteristic example of the life of a researcher, as there are many stories I could tell and I often tell them to students when the subject pops up during the lecture. The one I'll tell you is a classic one, it happened about a year and few months ago in the Polesia region, Ukraine, where we were doing research with Prof. Andrea Pieroni. We travelled in very poor villages, one of the poorest regions in Ukraine, meeting people living on growing carrots and selling them for literally nothing. We met many people who were desperate, men and women struggling to sustain their children and their own daily life. People there are living on the border with Belarus, and from what they've heard they think that the social system there is much better than in Ukraine, and they would like in some sense to have back the Soviet Union, of which they remember that everyone had a job and free medical care. This all is quite difficult to bear, but even there we found many moments of inspiration. As when on one day we unexpectedly stopped by one household in a very distant village: there was a woman and two men working there with carrots, so we asked to talk to them and with their permission started to interview them.
When we asked them about the local food, they started to bring out their new food for us to taste and finally we ended up with a table full with a kind of preserves, dried fish and homemade vodka, of course.
After a while, some other people emerged from nowhere showing us mushrooms which they collected a few minutes before. They were all very sweet and gentle folks, and little by little they opened up, and showed us their soul.
For us researchers, this is in fact a very significant and never enough seen situation in the field: in that special case, amidst the general devastation of that region and that kind of human tragedy, there are still islands where there is hope, traditional knowledge and a huge sense of humanity.
The whole feeling of the situation was amazing: people were so sweet and caring and open to total strangers whom they have never met before and probably would never meet again.
This is a situation that moves you, it touches you and you feel that you want to do something for these people, and the best way we as ethnobiologists can do this, is to preserve their knowledge so it can be somehow carried forward. Yet it brings us only half-way. With our deep interest we also show how much we value it and when someone cares about what you do, you'll more likely continue every year preparing your sauerkraut, collecting your wild veggies, fruit and mushrooms, making your herbal tea etc.
In my opinion, when one decides to carry the knowledge one received from ancestors forward in your family and thus continue the tradition, you are giving the possibility to survive to your children and grandchildren and to your community in general.
The local ecological practice of using (especially wild) plants for food is the result of a very long selection and experimentation process and this should not be lost. Even if we have written down the recipes, it will still be much more difficult to revive it then to routinely keep it alive through everyday practice. The use of wild food is not just about knowing how to combine the ingredients, it is the much wider cohort of knowledge which could in fact be called food science of people: popular science.
Looking at the fluctuations of human history, we are going up and down all the time: we need to continue practices related to the use of plants because there will be no life on earth without plants, and there will be no human life without the knowledge on how exactly to use them.
by Alessandra Abbona, Unisg Communication Office
---
Learn more…