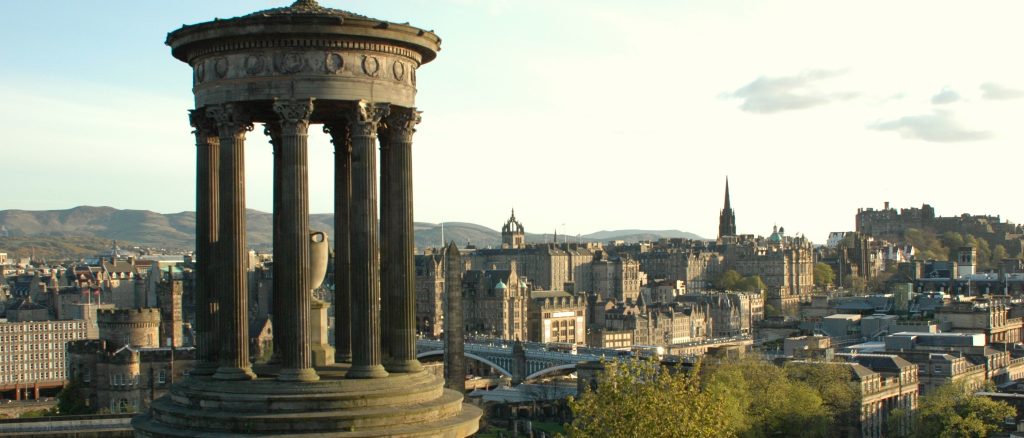 From May 3 to 10 a group of UNISG students travelled to Scotland to discover the country's outstanding historic food and beverages.
The journey took in distilleries, producers' associations, farms, craft workshops, fish farms and many other places besides, with special emphasis on organic farming and the work of the Slow Food network to promote sustainable development and prime-quality produce in such evocative, beautiful natural surroundings.
The tour began in Glasgow with a visit to the Drygate Brewery, where UNISG alumna Alessandra Confessore works as a "brewmistress."
There followed an interesting meeting with Julie Kristy of the Shettleston Community Growing Project, a citizens' association that grows and produces its own food, and representatives of the Glasgow Food Bank SW, a charity that distributes food to needy families and individuals.
Later the same day, the students visited Plan Bee, a management service that helps agencies, businesses and associations to operate sustainably and responsibly.
The UNISG party then moved on to Cupar to visit Seriously Good Venison, a company that breeds and butchers red deer for their venison, a traditional specialty in the region.
In Perthshire, Sascha Grierson took the students round her Newmiln Farm, specialized in livestock breeding and the production of organic beef, pork and poultry.
At St Andrews, they tasted the food and beers of the St Andrews Brewery Brewpub, before moving on to the Eden Mill Distillery, famous for its gin, the Blair Atholl Watermill Bakery, where they visited the mill and tasted the bread, and Blair Athol distillery, to find out more about its whiskies.
The tour proceeded to Montrose, where the UNISG delegation visited the Usan Wild Salmon Company, the students going out on boats to observe its various fishing techniques firsthand. Next stop was Auchmithie, to see Arbroath smokies, the traditional local kippers, being smoked, followed by the Arbikie Highland Estate, a distillery which produces not only classic whisky but also vodka from the potatoes it grows.
The last few days of the tour were dedicated to Edinburgh and its environs. In town the students met Fred Berkmiller, who outlined the Budding Chefs project for exchanges between cooks and chefs from different countries, then moved down the coast, first to North Berwick, where they saw coffee being roasted at the Steampunk Café, then to Berwick-Upon-Tweed to visit Peelham Farm, specialized in fresh and cured meats.
Back in Edinburgh, the last stops on the journey were the Edinburgh Larder Café and 40 Pilrig Street, for a traditional Scottish farewell dinner.
The tour coincided with Year of Food and Drink in Scotland 2015, an event which celebrates the country's rich larder. Scotland boasts a superlative gastronomic heritage and this packed annual calendar of nationwide initiatives intends to let the world know about it.