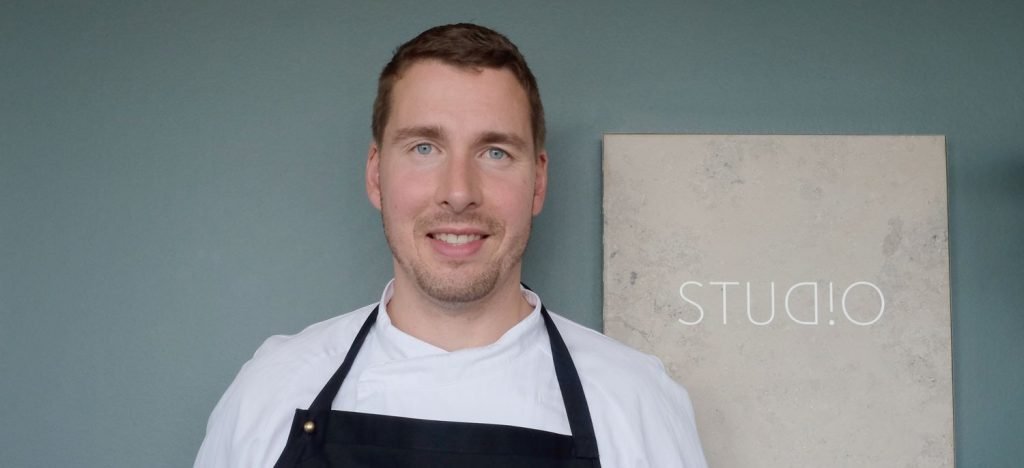 ---
The young Torsten Vildgaard spent his childhood in Tingbjerg, in the countryside near Copenhagen, and worked at the prestigious Noma before opening STUD!O, the Michelin-starred restaurant where he now oversees a team of 20 people. This was his dream back in Tingbjerg, where as a boy he was already working on the design for his future restaurant.
He first followed a traditional course of studies, during which he realized that despite a love for chemistry and physics, they were not for him. He became an avid foodie and lover of quality ingredients, analyzing everything he found on his plate. After graduating from high school, he decided to follow his passion and shelved the idea of university to dedicate himself to cooking.
His first experiences were at Tinggården, a restaurant north of the capital where chef Jan Friis Mikkelsen is famous for making almost everything himself and sourcing ingredients from local farmers. It was the right place for him to start. He spent tough three years here as an apprentice, learning discipline, rules, technique and seasonality. After a few temporary placements he ended up at René Redzepi's newly opened Noma, and stayed for eight years. He found fulfillment at the world's most famous restaurant, leading him to his ultimate goal: his own place, STUD!O.
Vildgaard will be bringing his unique touch to Pollenzo, based on foraging and the unusual flavors that have defined haute cuisine in Northern Europe in recent years.
Here is his menu for December 9 and 10: bread and butter; tartar of beetroot with fresh goat cheese and sorrel; dashi with egg and vegetables; and yogurt, sea buckthorn and liquorice for the first day, then bread and butter; celeriac, apples and hazelnuts; grilled beets with roses and blackberries; and glazed carrots with mandarin and warm crème anglaise on the second day.
---