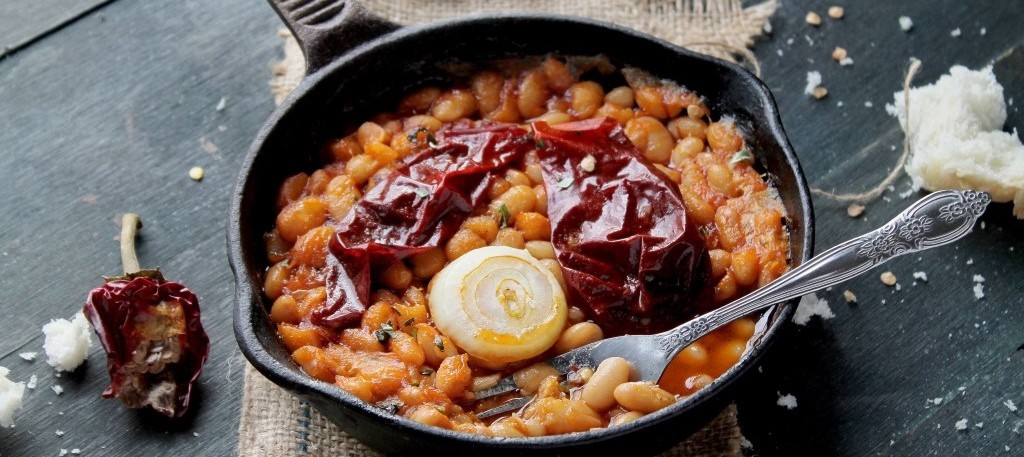 Academic Tables welcomes another menu devised in collaboration with a local migrant community. On Friday October 9, the spotlight will turn on Macedonia's cuisine, with a menu featuring sarma (vine or cabbage leaves stuffed with rice), bruschette with ajvar sauce, based on peppers and eggplant, and tavce grave (meat and bean stew), with a dessert of tulumbi, soft pastry fingers that have been fried and dipped in a sugar-and-honey syrup, plus a taste of wild fig slatko.
Macedonian cooking reflects diverse Mediterranean and Middle Eastern gastronomic influences. Over the centuries, different peoples and civilizations have left their mark on the country's rich and varied traditional cuisine. The many typical dishes include meats cooked in different ways and flavorful sauces, and often require laborious procedures. Academic Tables will be offering a sampling of this rich culinary tradition.
Four people will be in the kitchen. Ivana Ilieva, born in 1987, has been in Italy since 2004. She has a degree in intercultural communication from the University of Turin and has worked in restaurants around Alba and Monforte, but it was in Macedonia that she developed her love of cooking, thanks to the influence of her grandparents. At her side will be Slavka Despodova, a professional chef who trained in Macedonia, and Sonja Ilieva, from a family of farmers who produce tobacco, rice, grappa and table wine. Sonja inherited her love of gastronomy from her father, a chef, and specializes in pastry. Alongside the three women will be Aleksandar Stojov, at 25 the youngest of the team, who studied catering in Alba and currently works at a renowned restaurant in Monforte d'Alba.