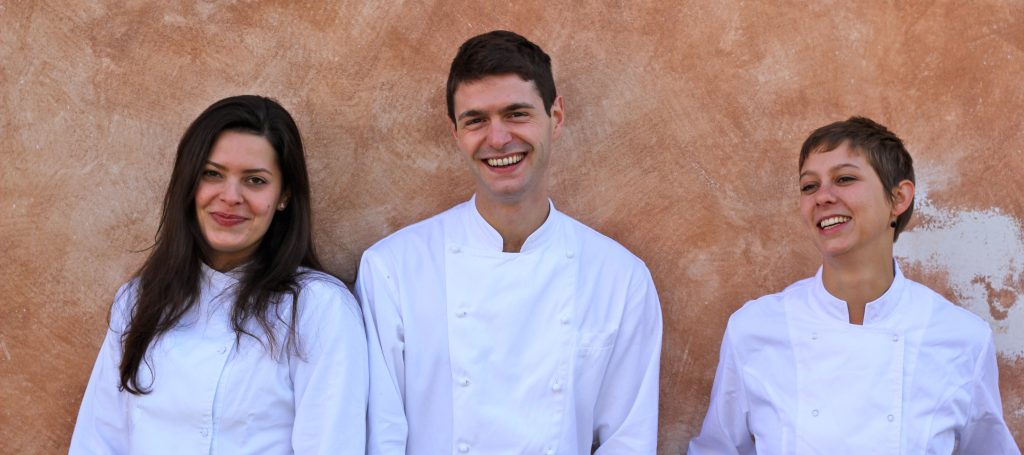 From January 2013 two projects will be developed in the large kitchens named for Lidia and Guido Alciati which are sure to characterize the University of Gastronomic Sciences as a meeting place for the world's most prestigious cooks and chefs. Ugo Alciati, Beppe Barbero and young UNISG will coordinate the work of the numerous guests.
The "Le Tavole Accademiche" (Academic Tables) project represents a new concept of university cafeteria in which chefs, students and local area converge, and in which the lunch break is not only a time for eating but also a training opportunity sensitive to the concepts of quality and environmental, social and economic sustainability.
From next year, the "Scuola di alta cucina domestica italiana" (School of Italian Domestic Haute Cuisine) will be open to all lovers of great regional cooking keen to improve their technical skills when it comes to making traditional dishes.
The two projects will be presented by:
– Piercarlo Grimaldi, Dean of the University of Gastronomic Sciences
– Carlo Petrini, President of the University of Gastronomic Sciences
At the presentation the names will be revealed of 25 important Italian and foreign chefs who will take part in the "Tavole Accademiche" project in 2013.
To facilitate participation, all academic activities scheduled for the afternoon of Wednesday, December 12 will be postponed.
There will be simultaneous translation in English.