Online Open Day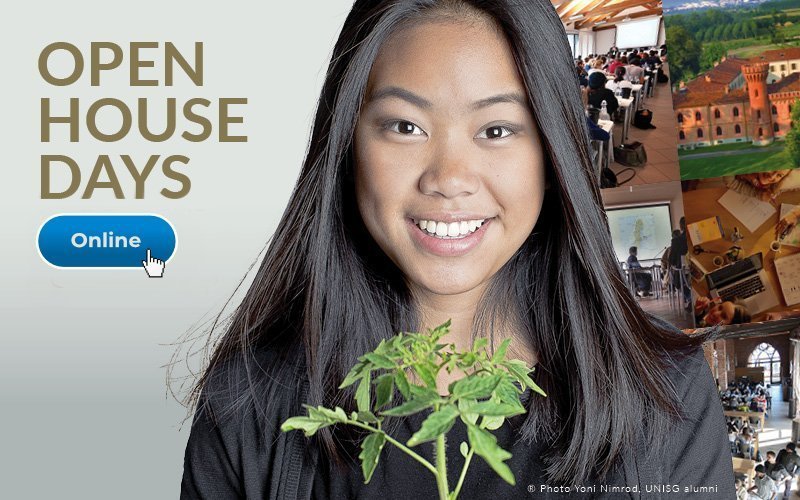 Open House days are held at the UNISG venue in Pollenzo (Piedmont, Italy). During an Open House, prospective students can visit the campus, learn more about UNISG's programs and meet professors, staff, students, and alumni.
Campus facilities are open to the public, and information is provided about application and scholarship procedures, study-trip destinations and subjects, and various aspects of UNISG life.
Here you can find the links to the videos and the live course presentations offered during the last editions.
---
For further information: +39 0172 458574 | info_student@unisg.it