Book Presentation: "The Art of Excellent Products: Enchanting Customers with Premium Brand Experiences" – Riccardo Illy (author) – Nicola Perullo (discussant)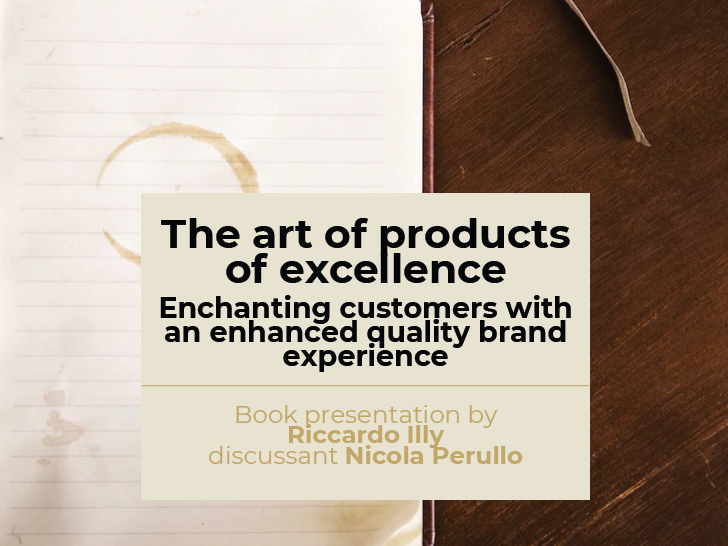 IN ITALIAN (WITH 

SIMULTANEOUS TRANSLATION

 IN ENGLISH

)

AULA MAGNA

TIME:

5,30pm

 – 

6,30

pm

CFU 0,15
Riccardo Illy is the president of Polo del Gusto, an Illy Group sub-holding which brings together high-quality, non-coffee food and beverage brands. The companies within the Polo del Gusto share sustainable ideals and values. Respecting traditional techniques and history while being open to innovation are crucial aspects of quality and excellence, as are an attention towards producers, consumers and the entire supply chain, all while looking to save the planet. Through the stories of his family business and other family-run Italian businesses, Riccardo Illy explores how in a time when many companies aim only for quick, easy profits and have lost any sense of patience or care, many Italian brands have been able to succeed by selling products of superior quality, able to withstand the test of time and resist tough market competition.
We have adapted the organization of Seminars and Conferences in respect of the government health provisions to guarantee strict compliance from all those involved in the academic experience (students, teachers, administrative staff), in an effort to safeguard everyone's safety
We invite all students to participate.
Recorded conferences are available by clicking here.