As today is almost a year that I've been part of this university, it has been an extraordinary journey. Apart from the regular classes, we had many study trips and winery experiences that were simply breathtaking.  But that's not all; we also had the opportunity to meet first hand a remarkable group of people, whose work, has a noteworthy denouement that walks hand-in-hand within their field of work.  Such are the people I want to write about, including the work they do.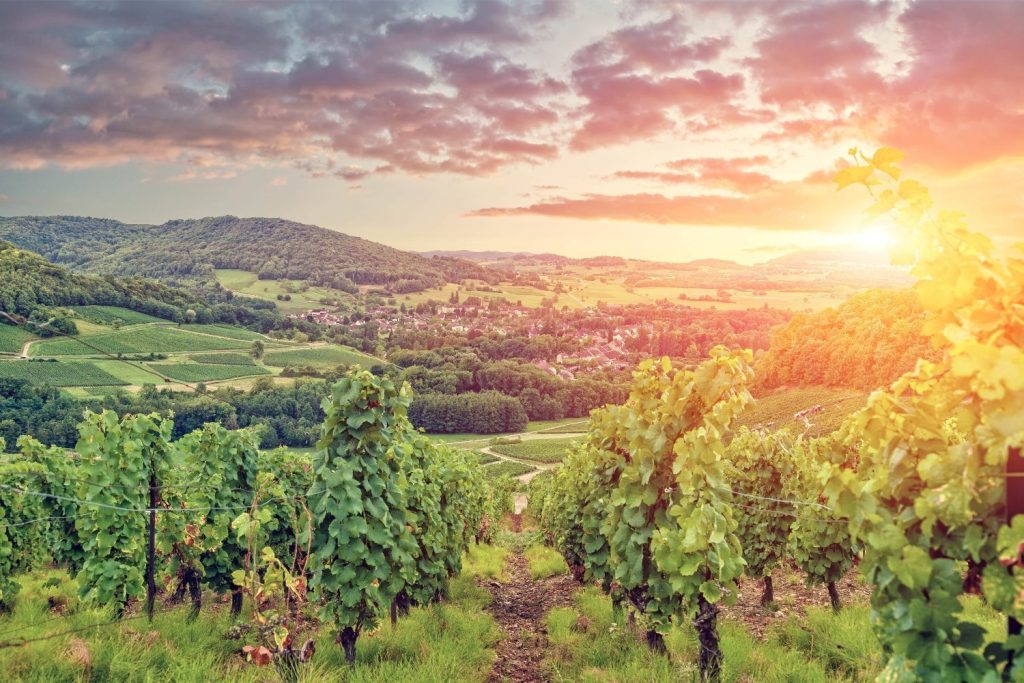 Italian terroir, a place that is the hub of culture and diversity, raises two important people: Camillo Favaro and Giampaolo Gravina. Their works are well-known in the industry of wine, the contribution they each brought is marvellous.  Recently, we had the opportunity to meet them in person for a conference, which outlined the release of their new book "Viti e vigni di Borgogna", translates to Vines and vineyards of Burgundy.
But why Burgundy?  We all know because is the Nirvana! A heaven on Earth in Europe for any wine lover. We are so taken by the glory of Burgundy wines, that we honestly don't pay attention to the varieties growing there. For those who are fascinated with Burgundy will know the spotlight (grapevine), although for those of you who don't; the two major vines are Pinot noir for reds and Chardonnay for whites. There are different communes of cultivation starting with Village, Premier cru and Grand cru.
Going back to the conference, Camillo and Giampaolo spoke about their experiences and gave many insights on the introduction of the difficult or rather confused terroirs of Burgundy. For the past 10 years, they have been writing books on Burgundy, following some of the works of Armando Castagno. The book has stories that involves all the wineries of Burgundy from the 2nd Century A.D. Also, 100 such wineries, that are very big in terms of geographical positioning have been jotted down. Some wineries have their franchisees and some are new entries, some are rented too. The grapes being grown on the property or are purchased, everything's noted. Unlike Italy or any other wine growing country, grape isn't the focus here, it never was…. It's the terroir!
During this conference, Giampaolo quoted, "When the taste of the wine is closer to the grape profile, then that's actually not a Burgundy to remember."  He expressed how it was a big leap for him to take from the Italian Terra to the French terroir, here where there is an exposition to diversity and where it was soil and the surrounding territories. According to him, one must listen, understand and fully appreciate the wines. The nuances, consistencies and relative details about the wines, they believe wine speaks for itself. Camillo said, if there is a name that's mentioned on the label, it signifies a poor or base quality of Burgundy's wine. The book also gives insights about the various wine cellars they visited and the work that's done there. Most of the cellars did not even have modern techniques for winemaking; few of them even had walls covered with mold, as mentioned during the talk, but the work that they've put into the vinification speaks for them.
The producers in Burgundy are very humble —how many times have we heard winemakers saying "our wines speak for us, we do not do much work" — but the wines in Burgundy truly express themselves.
It isn't easy to deal with vintages especially when we've been facing climatic changes from the past 15 to 20 years. This guide is ideal for anyone, whether a novice and a connoisseur, who wishes to know or study about the wine in Burgundy.
Lastly, before ending, I'd like to quote something beautiful that Giampaolo said:
"A naked wine is a signal to follow for the evolution of the wine, they can be mistaken for simpler wines but that is exactly the time to get stuck in its nakedness because wines open up, they definitely speak for itself."
by Tania Gonsalves, master student in Wine Culture, Communication & Management
---
Learn more…