In a previous article, I've introduced you to the Grupo GOU and Fazenda Culinaria, the first is a team of investors in the gastronomic field with a multidisciplinary vision of the act of eating. As such, the group needs to constantly draw from different resources to develop multiple innovative projects that come from an intensively careful planning. The second, is their most recent project.
One of those that particularly impressed me is about the creation of a Solitary Tinamou breeding farm. Commonly known as Macuco, this bird is native of the Brazilian Atlantic Forest (Mata Atlantica) and belongs to the family of Tinamidae. Its thin legs support an oval body that can weigh up to 4.5 pounds weight (females are usually bigger than males), a broad chest and a slim neck.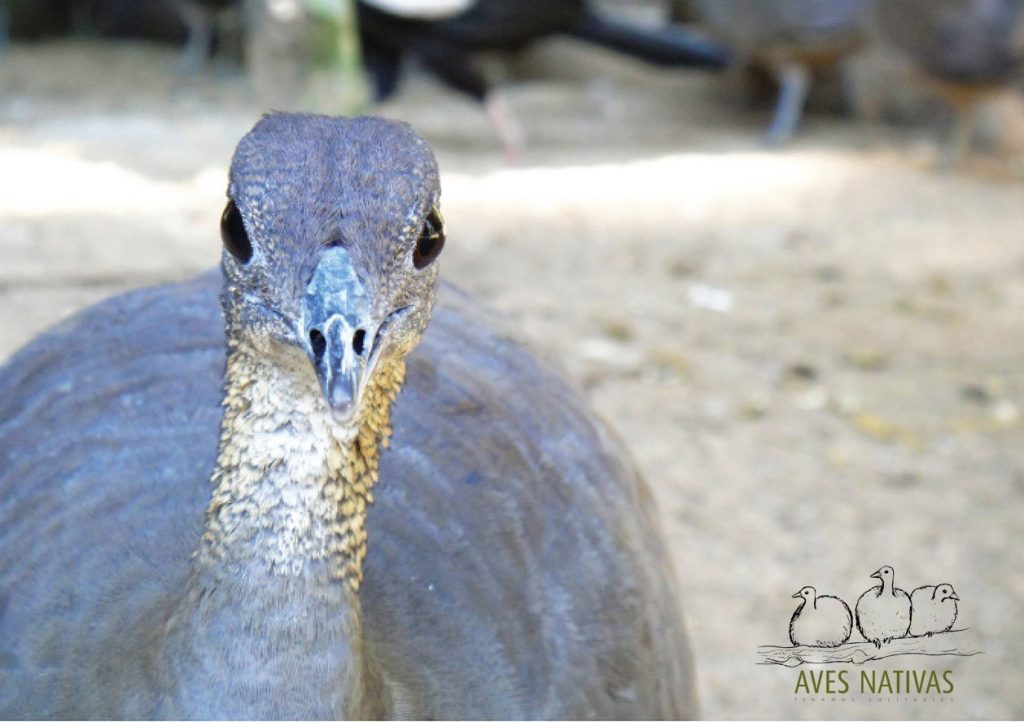 Mata Atlantica was the first environment that colonizers encountered over 500 years ago, and over 85% of the original area has been deforested along the relatively short history of Brazil, threatening many plants and animals with extinction. The Brazilian Atlantic Forest competes with the Amazon Forest for its amazing and unique diversity of plants and animals, but its proximity to Rio de Janeiro and other cities exposes it to great environmental stability risks.
In Cordeiro, a municipality located in the State of Rio de Janeiro, in the Central Fluminense area, Paulo de Abreu e Lima and Gilson Arruda created a breeding farm for this native bird, planning to implement an accurate breeding technique and a special diet, aiming to turn its meat flavor and texture as tasty and delicate as possible. European settlers and native people already praised its flesh, which according to Paulo was haunted since ancient times.
Portuguese conquerors were immediately charmed by the flavored meat of Macuco, particularly the king Don Pedro II who loved to eat it as a soup, between a theatrical exhibition and the other, according to the journalist Jose Antonio Vargas de Dias Lopes.
This appreciation, however, led to widespread hunting from the Eighteenth century onwards. This phenomenon, combined with the fact that the bird has poor adaptability to other habitats, resulted in the current classification of Tinamus Solitarius by the IUCN (International Union for Conservation of Nature) as nearly under threat of extinction. It was once widespread in all the landscapes of the Atlantic forest, but today the number of specimens is unknown to the same Brazilian Ministry of Environment.
The females, once laid their surprisingly turquoise eggs (common to many birds belonging to the family of Tinamidae), delegate to the males the process of hatching and caring for the little Macucos.
The latter are immediately exposed to various risks, since frequent victims of birds of prey and terrestrial predators, as well as having been targeted by illegal hunting and subsequent post-frozen food export in the United States as "South American quails ".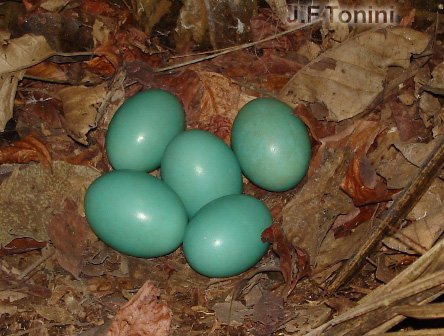 Its disappearance from the Brazilian culinary repertoire has prompted Paulo to start the project Aves Nativas: avicultura, agregado valor and gastronomia, which received in the support of FAPERJ in 2013 (the Foundation for Innovation Research in the State of Rio de Janeiro). In a second step, aiming to obtain additional know-how, the two entrepreneurs started a dialogue with the Rural Federal University of Rio de Janeiro (UFRRJ) for a scientific partnership.
Renowned center extending three thousand hectares and with a considerable number of interesting and innovative courses, UFRRJ and, Aves Nativas recently signed a scientific agreement. This step formalizes the partnership between the two institutions, and will allow Gilson and Paulo to receive scientific support in terms of breeding techniques, environmental legislation, animal welfare and technologies to improve the farm infrastructure.
In their plans, there is a breeding farm for scientific purposes that should guests up to five thousand birds, with the promise to map its presence and begin the repopulation process.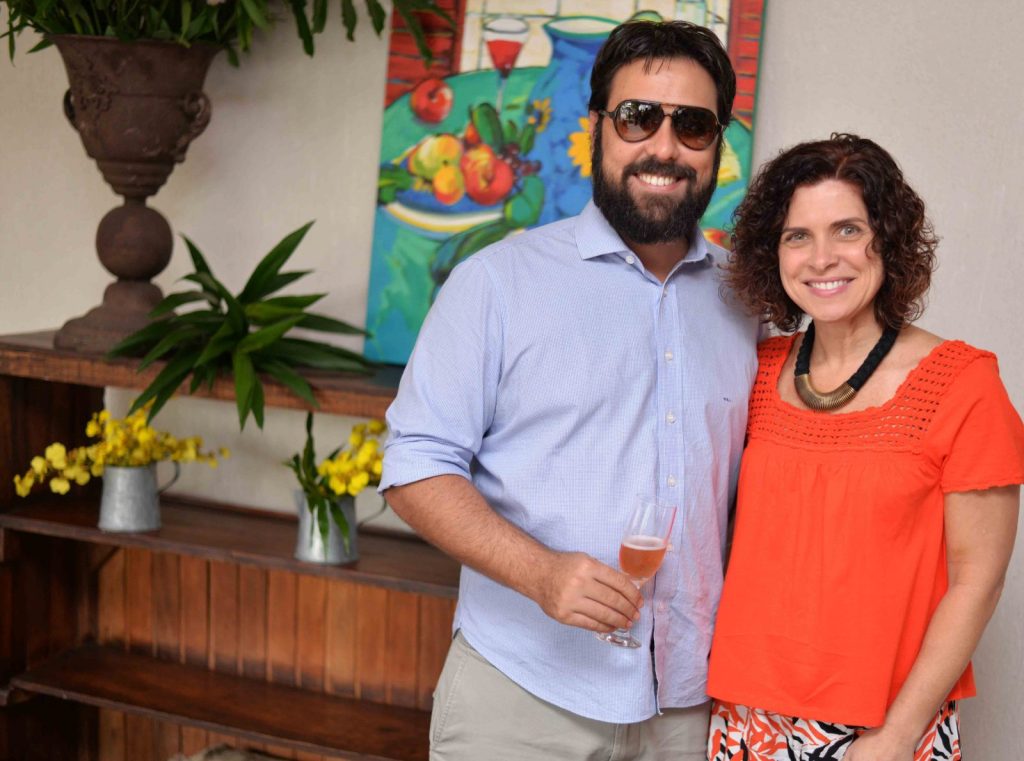 Paulo, who heard about Macuco bird almost accidentally, but was strongly motivated and driven by his passion for the game meat, aims to enhance the flesh flavor of Macuco through a specific diet and delicious recipes he showed me in one of our study trips.
On a recent trip I had the chance to taste some Macuco recipes, and the meat was incredibly tender and digestible, with a flavour moving from delicate to dense and intense depending on the preparation. That's also because of the expert hands of Flavia Quaresma, wife of Paulo and one of the pioneers of the Brazilian gastronomy, and her team of young passionate cooks.  Nothing is thrown away, and almost every part of the animal has its own culinary purpose, similarly to what usually done with the pig.
In another interview, Paulo stressed that there is "a kind of taboo in Brazil for the consumption of wild animals", also because especially in the last thirty years Brazilians developed an astonishingly increasing interest in chicken meat. Despite this, Paulo underlines that "there is a very strong cultural value in this forgotten tradition" and you can be sure that he will try to explore this value as intensively as possible.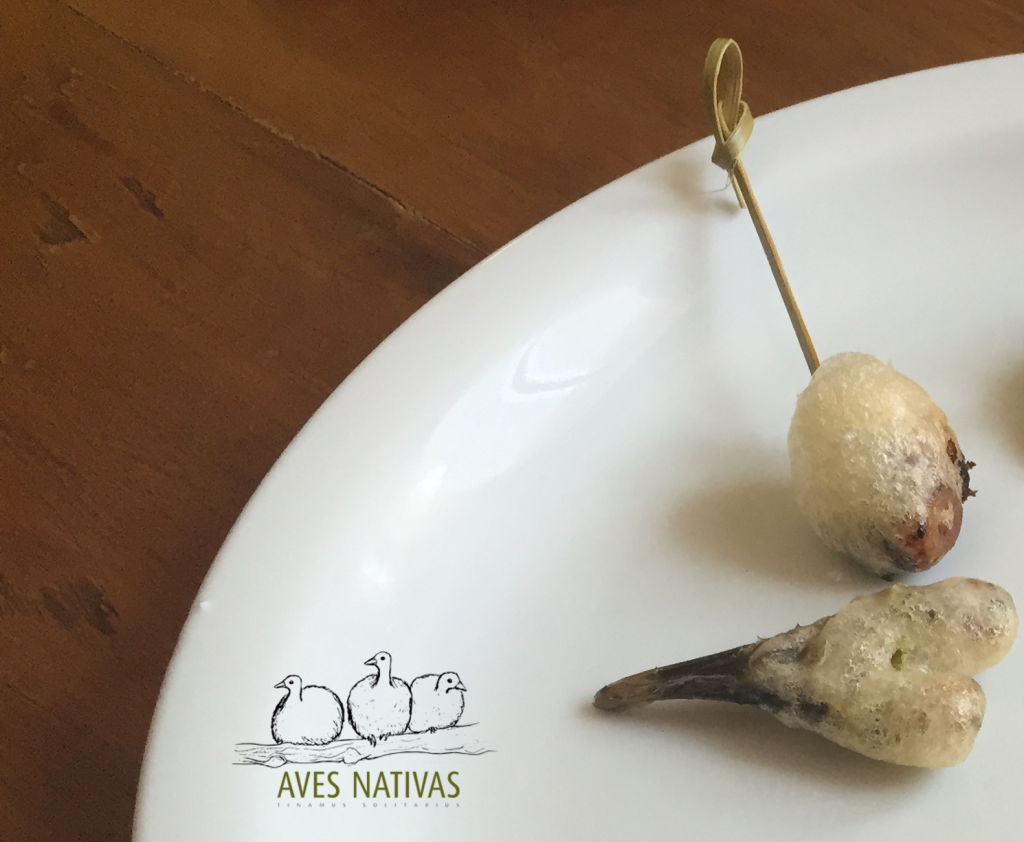 Macuco beak and filled heart in vodka tempura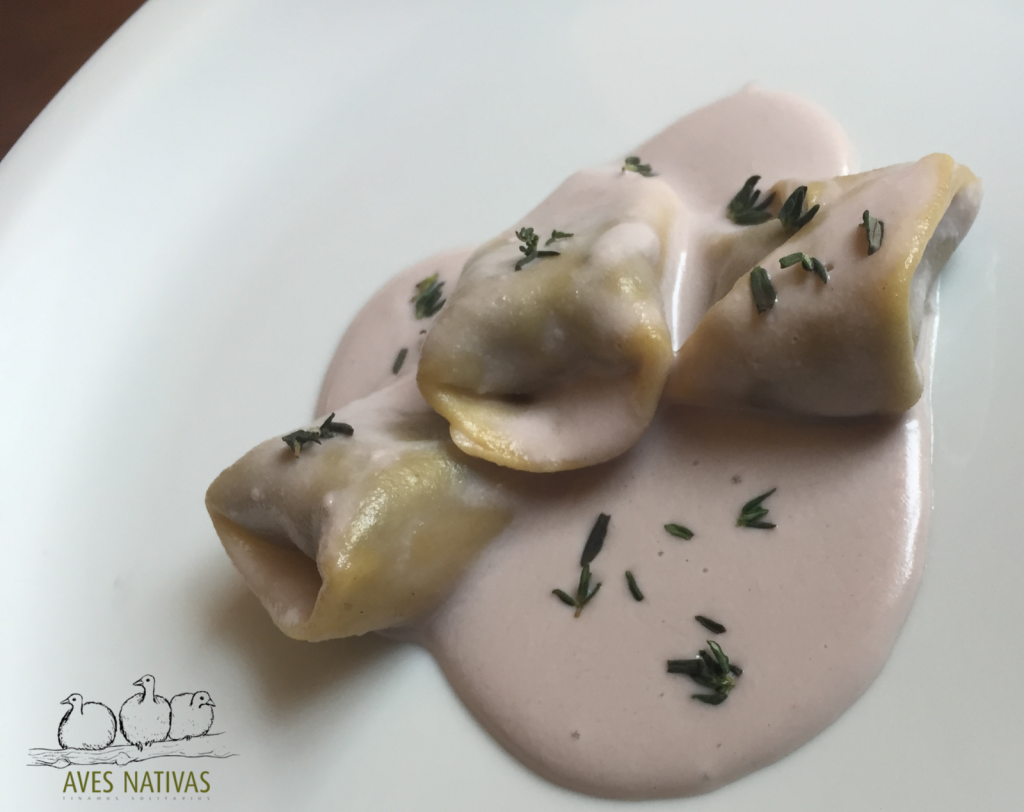 Sour creamed tortellini stuffed with Macuco neck, caramelized onions, garlic sauce and rosemary
Crunchy Macuco skin w/ Croutons of Macuco sausage filled with burned onion and entrails