A chat with anthropologist Nir Avieli, visiting professor from Ben Gurion University
---
Nir Avieli is Senior Lecturer of Anthropology at Ben Gurion University in Beer Sheva and president of The Israeli Anthropological Association. As cultural anthropologist he has conducted anthropological research in the central Vietnamese town of Hoi An since 1998 and has conducted ethnographic research in Thailand, India, Singapore, and Israel.
Avieli came to Pollenzo to lecture on "Food and Power in the Middle East". His course examines the interface of food and power in the Middle East, a long standing hotspot of conflict, violence, nationalism, religious tensions, and war. Food in the Middle East is both a source of conflict and tension and a means of encouraging  intimacy and friendship.
We discussed some of these topics, amongst others, with professor Avieli during his stay in Pollenzo.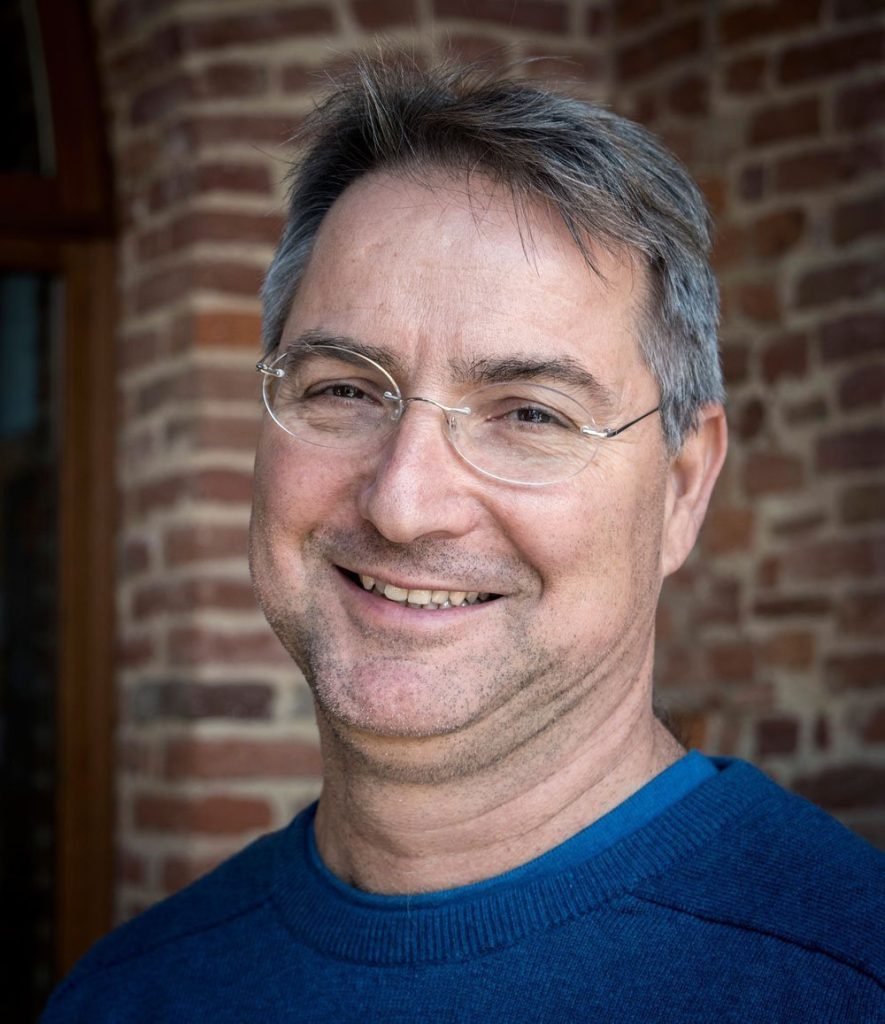 In your experience at Pollenzo, what do you bring to our students?
I was very positively impressed by the students, they are here because they're all interested in learning about food. In my experience, in normal universities 50% of the students couldn't care less. Here my feeling was very different: it was a feeling of excitement.
I also really liked that some of the students told me about their projects: it's very interesting to see that many students think about how to use food positively.
My feeling is that teaching the Middle East in 8 lessons/lectures is very ambitious, as well as expecting the students to pick it up and to understand it.  At the same time, they have a chance to hear something new and a chance to compare.
And if my class has just broken their own structures on the ideas they have on Middle East and get new ideas beyond hummus and pita, or the Middle Eastern habit of sharing food and eating with your hands, then that will be fine.
Since I came from Israel, I think this is why some of the students asked me how to use food to promote peace in the Middle East. To be honest, I'm not sure that I know how to do this. I've tried, and  maybe I was successful a little bit, but I think I mostly failed. But maybe here they will find the right model:  I like this idea of harnessing the power of food for a positive creation.
The Tea Time Meeting (informal meeting and conversation organized by UNISG with visiting professors and open to students of all programs edit.) was also very nice.
Some of the students asked me how I became a food researcher.  I told them I discovered food as an important component of life during my youth when I worked as a tour guide.
Taking tourists from Israel to Vietnam, China, India I realized that food is one of the biggest problems in tourism, because tourists have to eat three times a day and they want to eat local food.  At the same time, eating is always a dangerous practice, because you take something from outside and you put it in your body, so you never know what the outcome will be. So here we come at the question of culture.
Tourists normally are very ignorant, especially regarding the food of the countries they are visiting. But when it comes the time to eat, they eat. That's the moment when there is a direct interaction between the tourists and the host culture.
How do you see the University of Gastronomic Sciences in the food studies area?
I looked at the UNISG library and I can only be jealous. The collection of books here is amazing. I think it is nice to be surrounded by people deeply interested in food.
In your programs I see emphasis on the sciences, which I find interesting, but when I think about gastronomy, I think about culture.
If gastronomy wants to be a field of study and of cultural production, it needs a clear baseline. And maybe this is what you are doing now in Pollenzo.
This is the leading place for gastronomy studies in the world. It's amazing how you can bring the best scholars of the world here. I'm very honored of teaching in the same class where Marion Nestle or Richard Wilk are invited to teach: they are the top in the field!
How do you see the future of gastronomy?
Today the problem of food in the world is not one of quantity, but one  of power and management: we produce a lot of food, much more than we need.
One aspect that the students are very aware of is food waste. Today the biggest food waste in the world is eating meat. I have no doubt that in twenty years from now, most people would turn to eating vegan food. Simply because there is no other choice.
In a place like this University, saying that milk, cheese, and meat should be avoided or reduced, might be something terrible to say, but this is not only about food waste; it's also about  understanding that the issue of animal protein is a huge problem to be solved.
There could be a political and gastronomic message from UNISG. If you can send out food experts, gastronomes, and chefs to tell people that you can make wonderful food without or with smaller quantities of animal proteins, this is a strong message.
And there is also the problems of ethics, of killing animals. The more we know about animals, the more we know that they have feelings: from fish, to chickens, to lambs.
Regarding the treatment of animals by humans, in his novel " The Letter Writer", the Polish Jewish Nobel Prize for Literature Isaac Bashevis Singer wrote "For the animals, it is an eternal Treblinka".
And maybe this is the message we should make an effort to spread.
Can you tell us one of your recollections on your field work?
The first months of my field work in Vietnam my neighbour invited me to go fishing with him. He took me to the river where we caught three small fishes, as small as my little finger. Then he said "Ok, we can go home and cook dinner". So I thought "What is he talking about?". I remembered when my mother was cooking for 6 guests, she bought 7 fishes, one for each guest and one extra to make sure that everybody had enough. This guy, with 3 little fishes, said it was enough: he brought the fishes to his wife and she put them into a pot with pineapple, tomato, onion and cooked a big bowl of rice: so we have a fish soup with rice, and all this was sufficient for he, his wife and daughter and me and my wife, and we had a rich meal with the flavor of fish. For me it was a very important lesson on what it means "enough".
by Alessandra Abbona