I still remember my first months in Pollenzo. I was a foodie of course, and I was very interested in the anthropology and history of food. That's why I enrolled into the Master's program in Food, Culture and Communications. However, at that time I knew little about wine. Not only that, I was almost scared about the world of wine. There is so much to know, I thought, and I did not know anything about it. Slowly, after visiting producers in the Langhe like Oddero and taking wine tasting courses, I could truly appreciate wine and understand why it played such an important role in Italian culture. At that time, I started my blog "FoodTravelCulture" to share my passion for food and wine.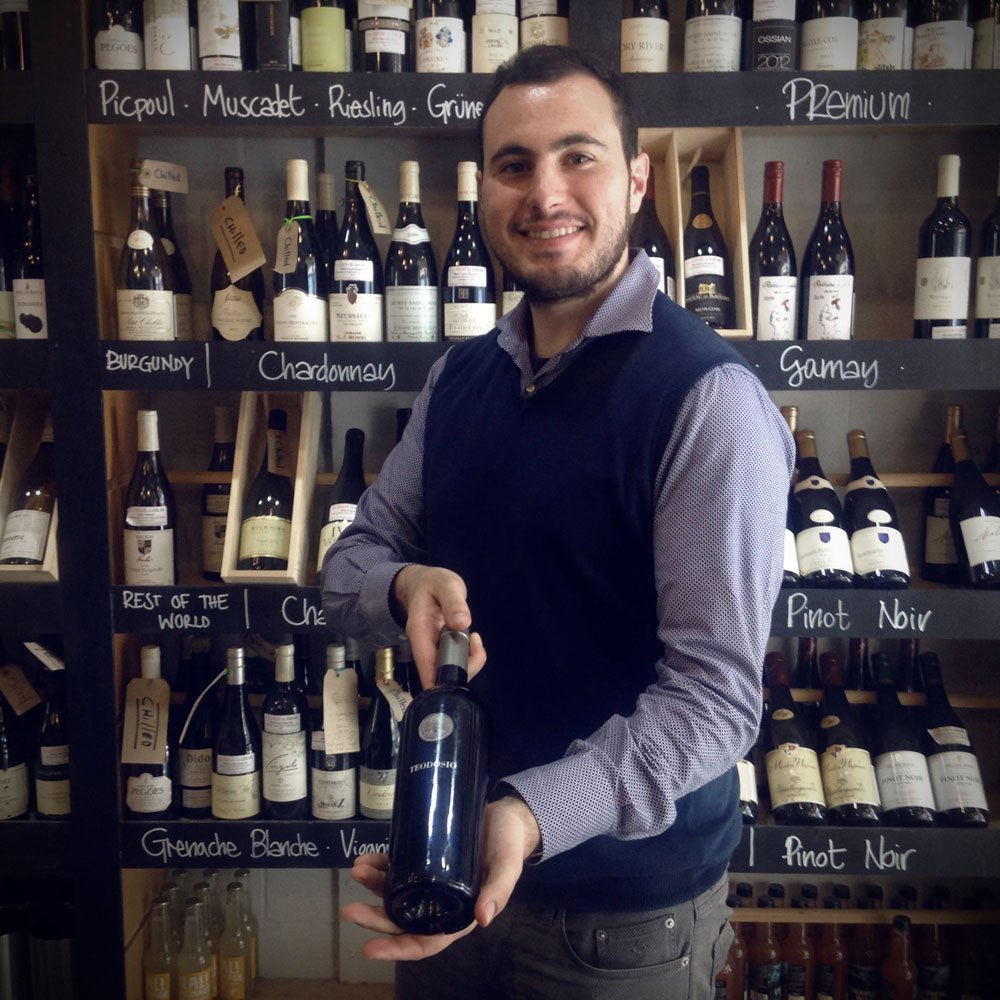 A couple of years passed. I went to London and became a sommelier. I worked as wine specialist in a pretty famous wine merchant. I used to try wines from all corners of the world. Literally. One day I came across a wine from the Canary Islands.  I did not know they made wines there. It had great complexity: notes of black fruits, a smoky note that reminded me of cigars and a strong mineral character. It also had a great persistency in the mouth. I loved it. I never tasted something like that. I could really taste the volcanic terroir. I thought: why not go to the Canaries and visit the producers just like I did when I was a student at UNISG? After all, in England I could not visit any producers, besides a few that make some sparkling wines with the champagne method.
I booked my flight ticket and a hostel, which was in a pretty remote place in northern Tenerife, where – I was told – you find the more authentic part of the island. No mass tourism like in the southern part; rather countryside, wine making regions, and contact with local culture and gastronomy. I spent one week in Tenerife. I learned about the interesting history of the islands, which were once inhabited by indigenous people called Guanches.  Wine played a huge role in the 17th century, when the islands were planted almost exclusively with vines. Shakespeare was a huge enthusiast of sweet Canary wines. He used to drink the malvasia dulce frequently and even some characters of his plays make reference to "canary wines". Another interesting historical fact is that phylloxera never really attacked the islands, probably due the volcanic soil. So, today we still find pre-phylloxera vines, some even 200-years old.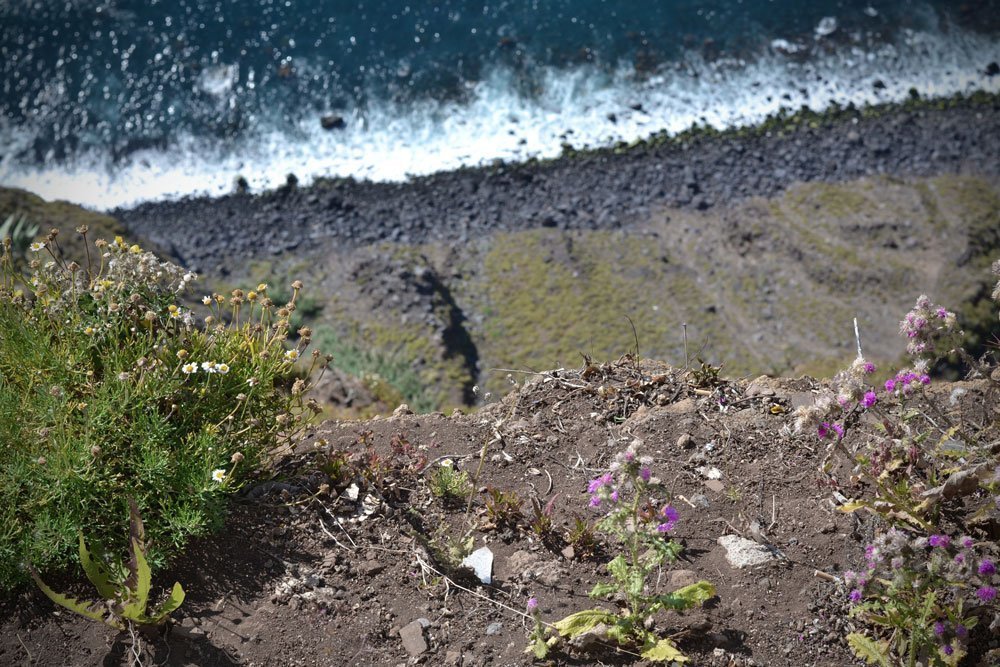 Besides visiting the main city centers, museums and playas, I visited that producer, Bodega Tajinaste, which had impressed me so much during a wine tasting in London. Agustin is the owner of the winery. He is young and energetic. He showed me his family estate and told me another interesting story. Canary Wharf, now an important business district in London, was called like that because it used to be the place where they gathered all the barrels of wines from the Canary Islands. In other words, London, the place where I was living, used to be among the largest consumers of Canary wines in the 17th century. Slowly, though, the wine market shifted towards Madeira and other wines. For several centuries, almost nobody in England drank wines from Canary Islands. Now, thanks to young winemakers like Agustin, small quantities of high-quality wine are being exported also the UK. Canarian wine is back on the world map. This time is not only sweet and its overall quality is really high, and it is unique as a result of the special characteristics of the soil.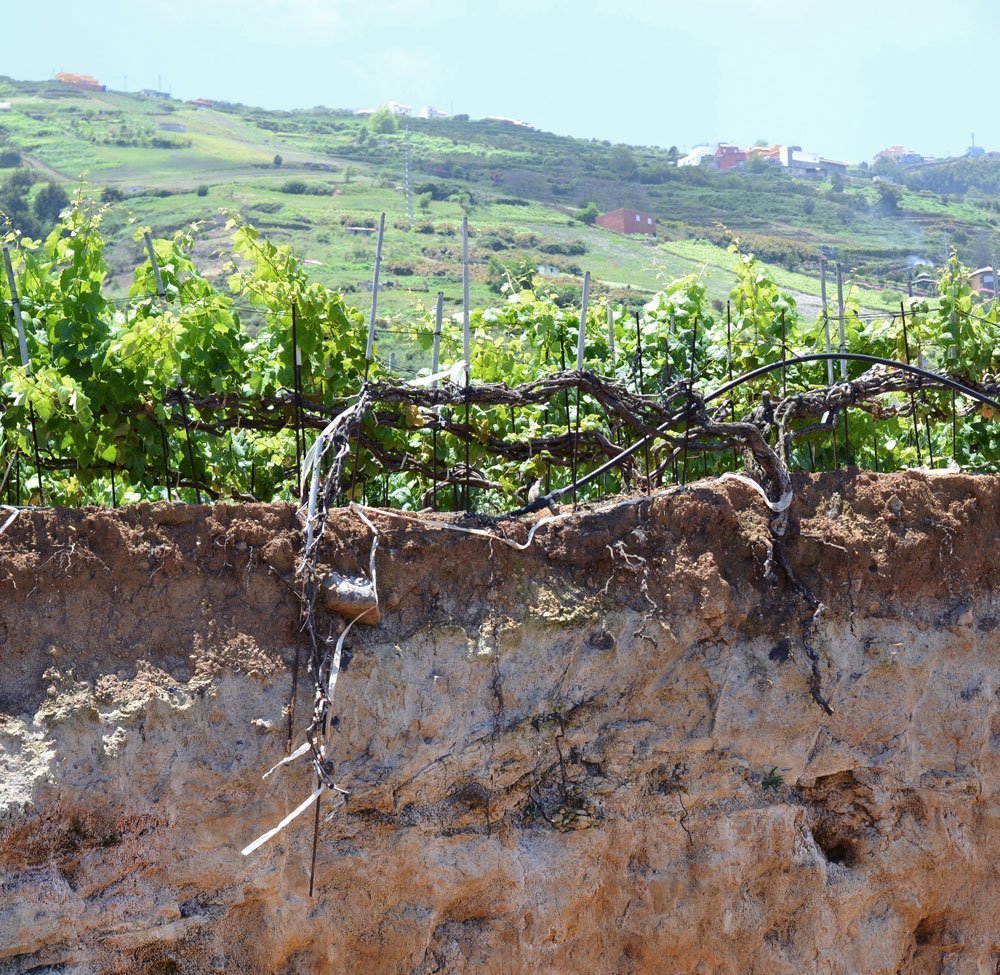 This trip was really amazing. It made me appreciate the influence of volcanic terroir on wine and gave me passion to learn more about the unique story of Canarian wines. So I recently decided to write about my travel experience in a blog post to share my story. It turned out to be successful. In the last few days, indeed, I received the great news of being selected as finalist for the Millesima Wine Blog Awards. So, I invite you guys to have a read of my blog post and, if you like it, to vote for it!
Cheers!
---
Vote Now > https://goo.gl/3jq0Yy