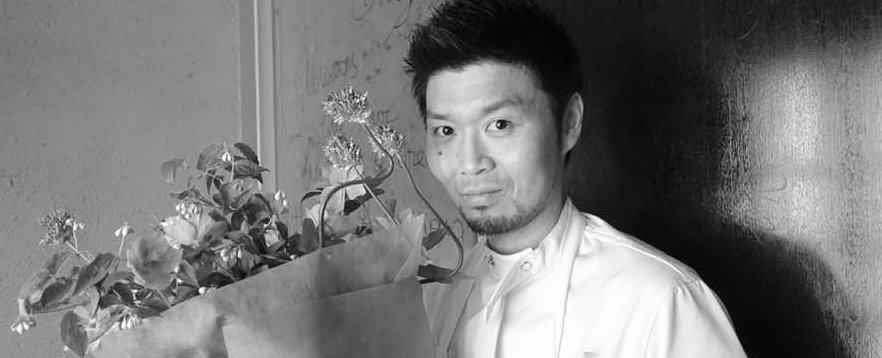 Zaiyu Hasegawa is the chef and owner of Den, a restaurant with two Michelin stars in Tokyo's Jimbocho neighborhood.
He owes his culinary passion to his family history. His mother, in fact, was a geisha and, when he was a child, she introduced him to the food of the ryōtei, the refined family-run restaurants where geishas used to converse with clients and entertain them with music and song.
It was in these luxury establishments that the young Zaiyu began to cook before going on to open Den.
His aim was to renew Japanese cooking, striking a balance between the haute cuisine of the ryōtei and the popular fare of the izakaya, more informal eateries where people eat and drink with friends.
His idea of cooking is closely bound up in omotenashi, the Japanese spirit of hospitality whereby every patron is made to feel unique by devising special dishes for them.
In his dishes, Zaiyu tries to capture the essence of the beauty and wealth of Japan and the colors and smells of the seasons, while preserving the authenticity of one of the world's most imitated cuisines.
At the Academic Tables in Pollenzo, the Japanese chef will serve simple dishes that are representative of his country: hence every day it will be possible to order a bento box (complete with recipe leaflet), a rice dish and miso soup. A bento box contains a home-packed meal—generally a dish of rice, meat or fish, and tsukemono, vegetables or fruit in brine—and is commonly used by Japanese office workers or students.
Hasegawa's menu for the Academic Tables includes a salad of rice and fresh legumes, vegetable soup, asparagus noodles, spiced chicken wings and takikomi, a rice ball, with seasonal, local vegetables.