In the kitchen of the Academic Tables with his creations that embody Russian culture on March 26 and 27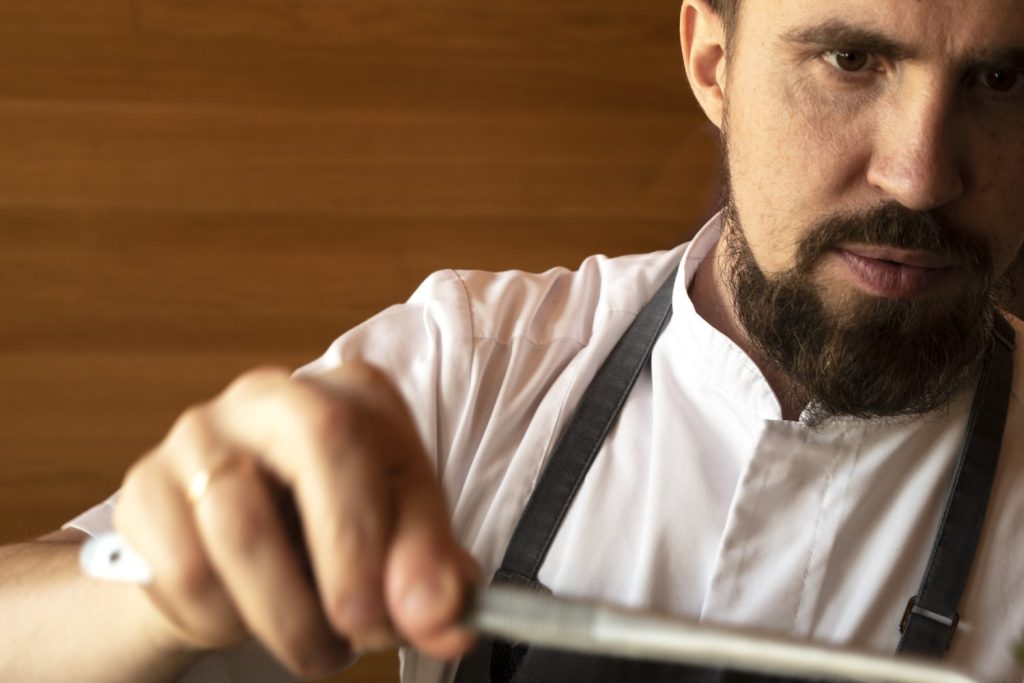 ---
He has been defined by the press as one of the stars of the Russian culinary scene. He is 37 years old and originates from Smolensk, close to the border with Belarus.
He owes his love for and interest in cooking to his grandmother and a childhood spent with her in the countryside. There he learned to recognize products from the land and from the forest, to master fundamental culinary techniques, and to use all that the farm and nature had to offer.
Young and passionate, in 2006 Igor moved to Moscow where he began his career in the kitchens of some of the most important restaurants of the capital city. In 2011 he decided to leave Moscow for Saint Petersburg, where a new opportunity awaited: there he became involved with the project LavkaLavka, a network that distributes local agricultural products to restaurants, bistrots, and small specialty shops.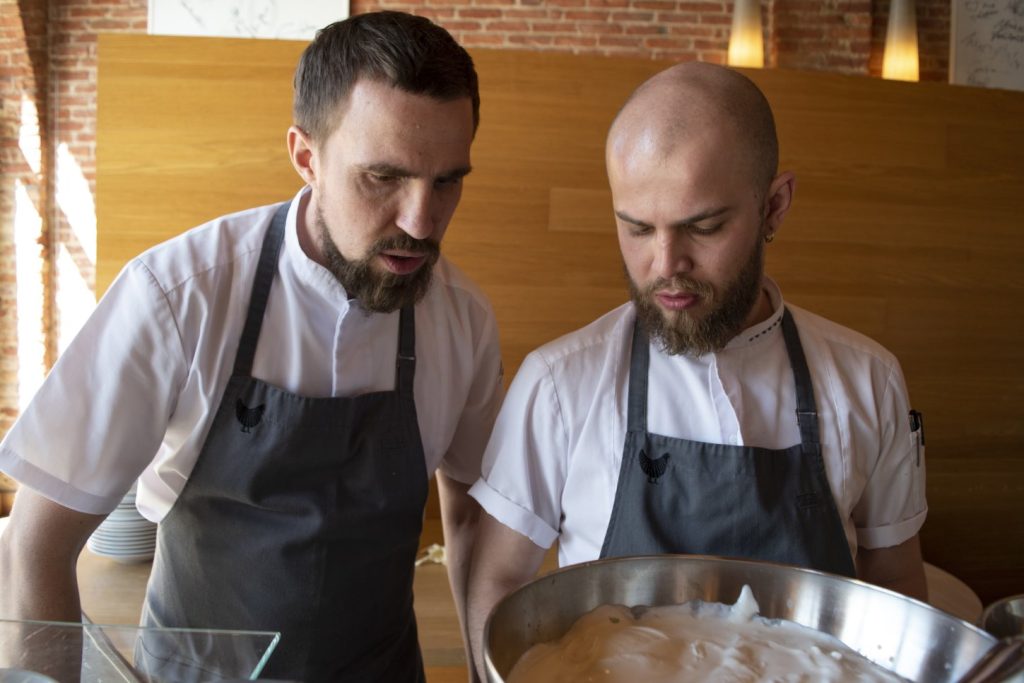 Thanks to this network, he connected with Matilda Shnurova, a well-known Russian celebrity passionate about sustainability and Slow Food products, and on her initiative, he became the brain behind CoCoCo, a new restaurant concept.
CoCoCo favors products arriving directly from farmers in northern Russia and a cuisine that promotes the rich traditions of Russia. There, dishes relating to the Russian aesthetic and history are composed in new configurations, such as his Fabergé egg with white chocolate, hollandaise sauce, and caviar.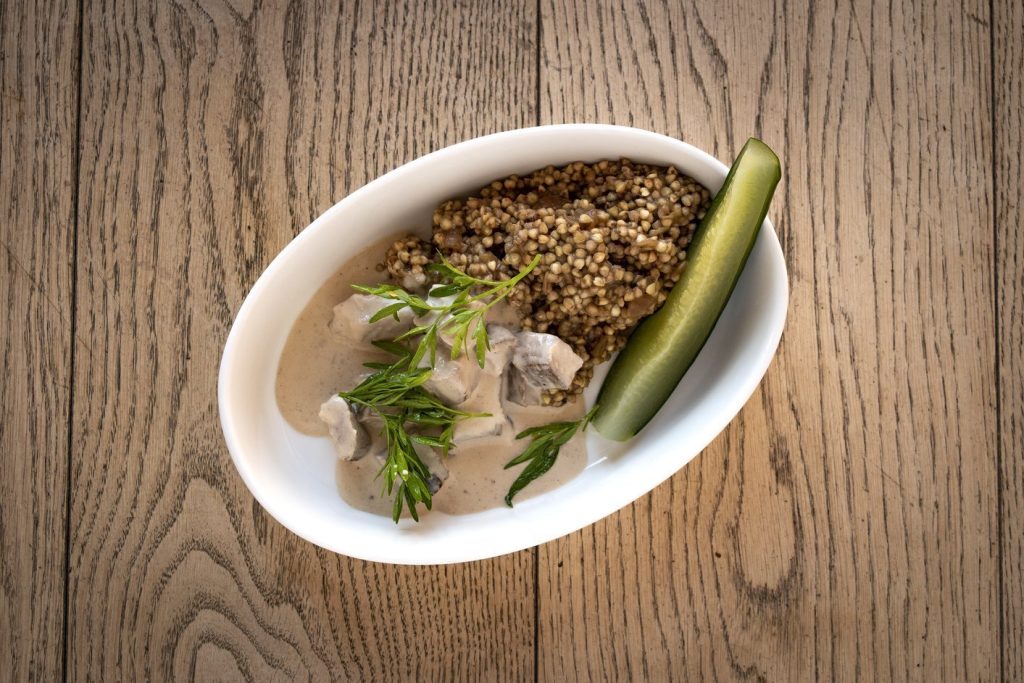 On March 26 at the Academic Tables, Grishechkin will offer a soup called "Schi" based on fermented cabbage broth and potato, topped with pork and sour cream, and served with homemade sourdough rye bread. There will also be Beef Stroganoff, based, of course, on beef with onion and sour cream, enriched with porcini mushrooms, mushroom broth, and buckwheat. Finally, desert will be three versions of a honey cake.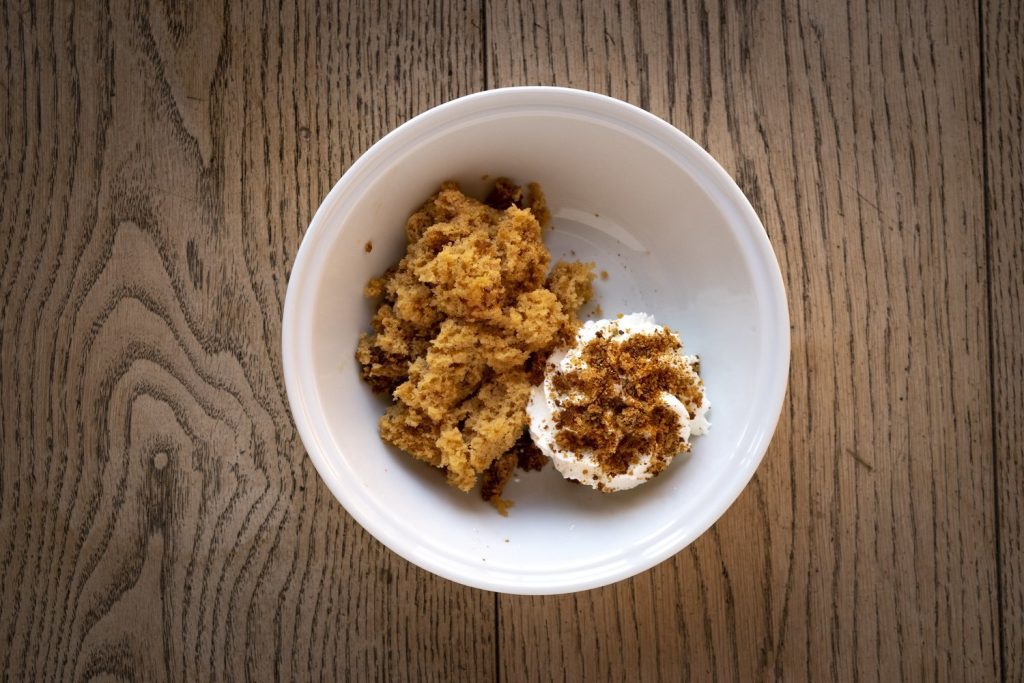 On March 27 one will be able to taste "Borsch," a soup based on beetroot, beans, and potato with a topping of slow-cooked beef and sour cream, served with garlic buns.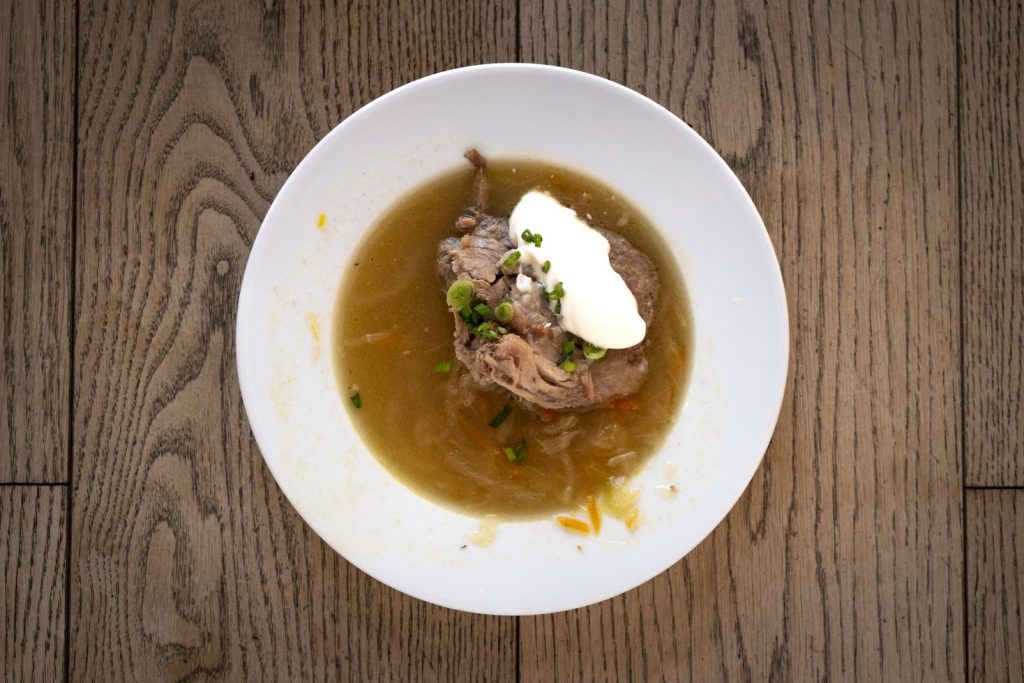 The main dish will be composed of whole baked potatoes topped with mushroom, dill, cornichons, green onion, and sour cream, and served along with "Olivier" salad, based on boiled vegetables, mortadella, and mayonnaise. To close is a dessert based on milk curd, blackcurrant jam and beetroot meringue.
---
---
Learn about our programmes…
---