From January 2021 a new course to study the food system through a design approach will be held in English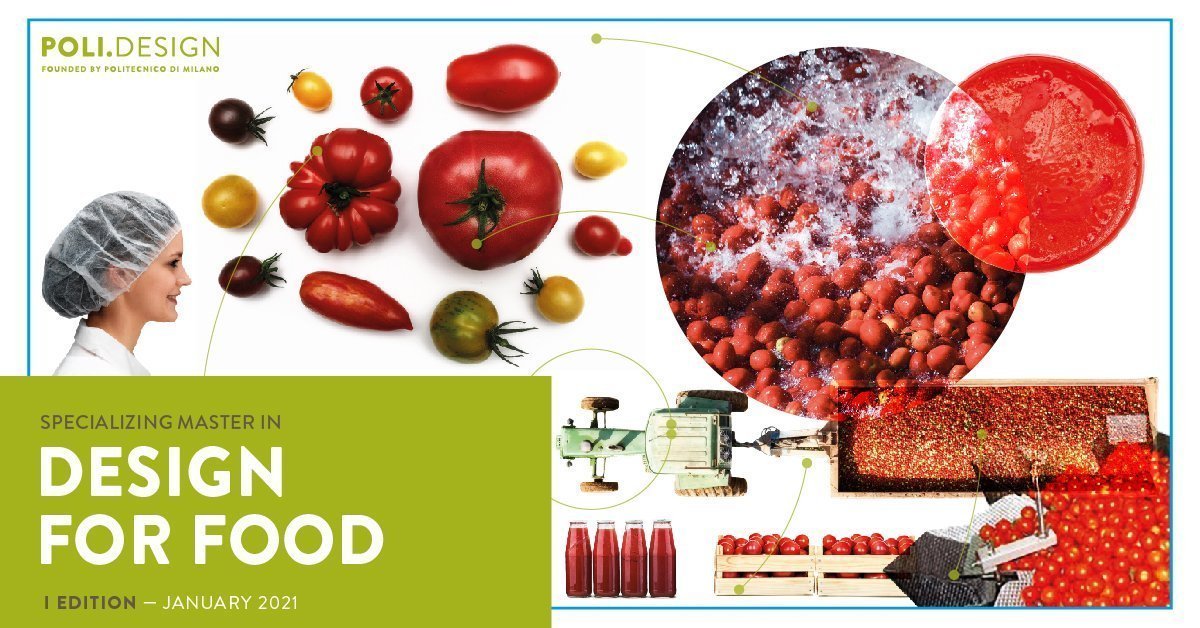 ---
UNISG contributes in the fields of Circular Economy for Food & Systemic Design, Sensory Analysis & Food Technology, Food Cultures & Human Ecology, Food Aesthetics & Advanced Food and Trade Law, and through its experiential teaching method, passed also through the model of Study Trips, a brand of the University of Pollenzo.
The new Specializing Master in DESIGN FOR FOOD of the Politecnico di Milano in collaboration with the University of Gastronomic Sciences of Pollenzo and managed by POLI.design was created to train a professional figure with analytical and planning skills typical of design, combined with the specific skills from the gastronomic sciences and the study of food technologies.
The lessons – held in English – will start in January 2021 and are divided into a mix of theoretical and practical activities, made up of lectures and hands-on project activities with private and public partners organized in the form of workshops. Characteristic elements of the training course will be the Study Trips, educational trips that will allow to integrate, deepen and contextualize the theoretical knowledge acquired through an experiential approach. Each tour will focus on the production, processing, transport and consumption chains of food, through visits, workshops and tastings. There a two main themes: the local supply chain (Food Local System) and wine production (Wine System), which will allow the student to personally experience educational activities on-site thanks to meetings with producers, experts and professionals in the sector.
Today, the food sector is characterized by the birth of entrepreneurial initiatives strongly oriented towards the theme of sustainability, on the capability of proposing new models based on the more efficient use of resources and their disposal, on the creation of new forms of collaborations and on the idea of a circular market to create economic value with positive impacts on the environment and society. Faced with these challenges, design becomes a tool for innovation and development. The attention of designers is increasingly focused on the creation of products, services and processes capable of improving the entire food chain, without neglecting information and education activities. The training proposal of the Master, therefore, aims to create professionals capable of managing the entire process "from field to table", passing through the most advanced production and service systems with specific attention to sustainability in its various environmental and social forms.
Many are the employment opportunities at the end of the Master: research & development, experts, professionals for the design and management of services in business innovation processes, experts in strategic innovation in the food sector, consultants for public entities for the development of strategies and policies, operators for the management of events and initiatives for territorial, cultural and social promotion in the food sector or even subjects capable of developing independent entrepreneurial projects.
For more information and details, contact the following address: formazione@polidesign.net or visit the website: www.designforfood.eu
Learn about our programmes…
---