Support a Scholarship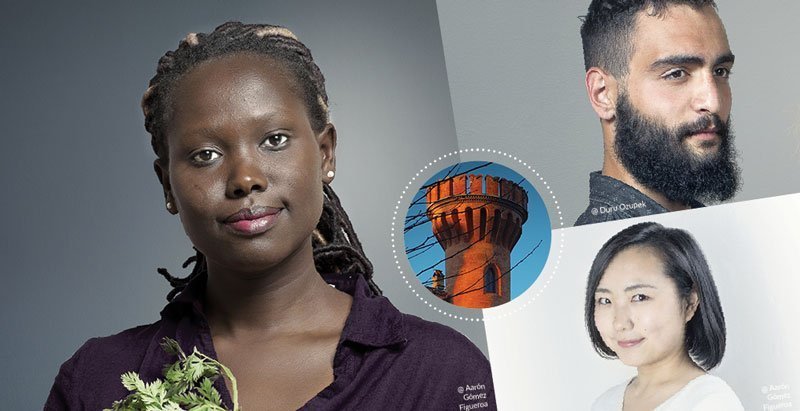 Since 2004, more than 260 students from 40 countries have benefitted from the scholarships offered by the University of Gastronomic Sciences.
Over the years UNISG has invested over 9.5 million euros in scholarships, an effort that underlines the university's commitment to placing the values of Merit and the Right to Education before geographical origin, social extraction and economic possibilities of the students.
---
---
Businesses, organizations and foundations have contributed over €3 million to the fund, investing in the education of a new generation of Gastronomes who can play an active, leading role in the local development of their home countries and bring about cultural and political change through food.
---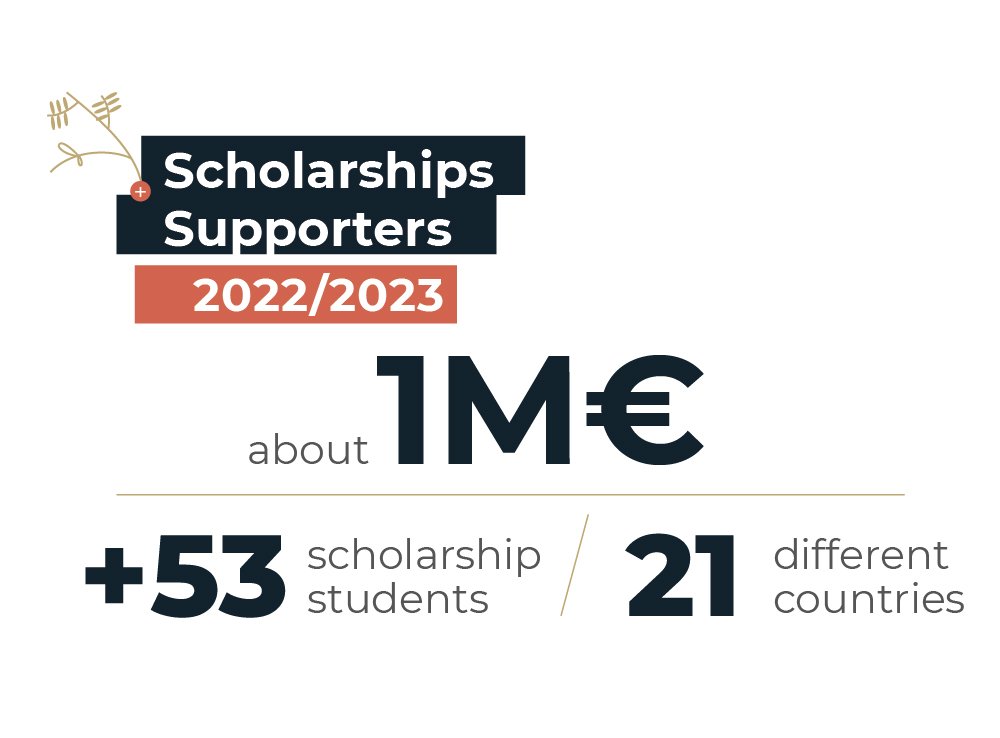 ---
In the academic year 2018-2019, the scholarship project involved 62 students of which 42 with total cost coverage.
The commitment of the university and supporters allows us to have an international and multicultural community in Pollenzo: a value that completes and enriches the educational experience of all students!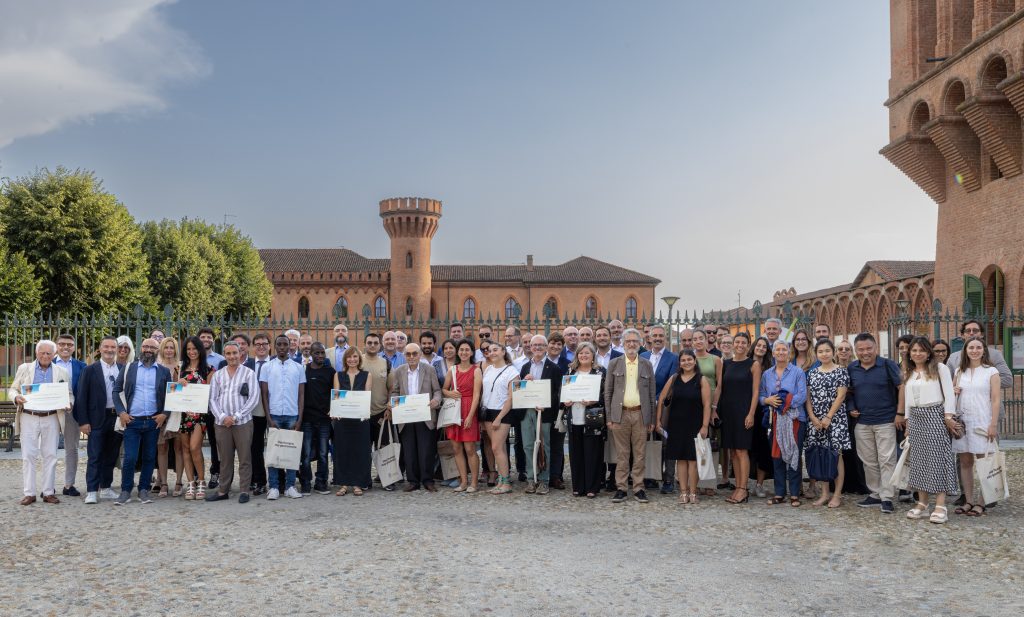 The Unisg Scholarship Supporters are:
Barilla, in memoria di Luca Virginio
Bibanesi, in memoria di Giuseppe Da Re
Casten Family Foundation
Consorzio di Tutela del Prosecco DOC, in memoria di Valerio Cescon
Elisabetta e Marco Siniscalco
Famiglia Cotarella
FIVI – Federazione Italiana Vignaioli Indipendenti, in memoria di Leonildo Pieropan
Frantoio Muraglia, in memoria di Savino Muraglia Senior
Gli amici di Citrico: Giorgio Cecchetto, Francesco Di Roma, Roberto Miotto, Mauro Silvestrini, Pierluigi Zamò, in memoria di Beppe Rinaldi
Guido Berlucchi & C., in memoria di Vittorio Fusari 
Nonino Distillatori in memoria di Silvia Nonino
San Giacono Charitable Foundation, in memoria di Roberto Einaudi 

Savini Tartufi

, in memoria di Carlo Savini
Silvio Magni, in memoria di Bita
Slow Food Silver
Slow Food Treviso

---

Support the Unisg Scholarships project!