Alumni Meeting 2019
Kick off a new phase for our professional alumni network and grow the University's community together.
It's as easy as coming home and as exciting as starting something new.

Join us for the first UNISG Alumni Homecoming! 
---
Do you remember the sound of your steps echoing from the ancient walls of the university? The scent of food and knowledge following you wherever you went? The friendships that started within classrooms and became part of who you are today?
On September 18th and 19th, it is time to create new links at the University of Gastronomic Sciences! Meet other alumni, connect and enhance the community by introducing yourself as the professional you have become since graduating and celebrating the work of others with networking possibilities, presentations, workshops and – of course – food!
---
Wednesday, 18thSeptember

09.30: Registration and welcome coffee
10.30: Participation to the Academic Year Opening
Institutional welcome of the Freshmen with Carlo Petrini, the Rector prof. Andrea Pieroni, professors and staff.
12.30: Lunch at the Tavole Accademiche
14.30: Alumni speaker corner – meet your fellow Alumni
Let us know who you are what you are doing and how we can contact you – but above all: is there an issue you have in your everyday professional life that you think our Alumni network could be helpful with? Is there a topic you'd like to discuss with the rest of the network?
Please use this template to give us this information – we'll have the chance to discuss it during the event! 
18.00:  Preparing our "Merenda Sinoira" together
Now that we know each other better, let's get our hands dirty! We'll be working in groups to prepare our Merenda Sinoira together, taking care of different preparations from field to table and featuring "Alumni products".
Are you a food producer? Indicate it in the guest form and let us know what you would like to bring to be showcased and tasted!
The day is over! Are you on a budget? Bring your camping facilities and stay at the Gastronomic Society in Bra (limited availability – check the Guest Form).
Thursday, 19thSeptember

09.30: Welcome coffee
10.30: Let's meet Kristen Rainey, Global Procurement & Resource Utilization Manager di Google Food
We'll have the chance to hear more about the programs of Google Food, and about their projects to reduce food waste worldwide. Time for an interactive Q&A will be  given.
12.30: Lunch at the Tavole Accademiche
14.30: Networking session – UNISG professional network. Let's discuss our real problems and find innovative solutions to put in place future collaborations.
Remember about having told us which topic you'd like to discuss with the network? Here's the moment to do it. You'll be divided into the most heterogeneous groups in order to find solutions to your professional life issues through our network.
19.30: End of the activities – dinner and closing party at the Società Gastronomica in Bra
The students will cook for you – so you just have to worry about partying! Let us know if you play an instrument or if you are a DJ // line –up is still open!
Please note: the main language of the event will be English
Cost of the event: 50 euros
The fee includes:  Welcome coffees and coffee break, lunches and dinners, activities during the event.
Remember that the fee doesn't include your accommodation
How can I pay?
You have two payment options:
Bank transfer
Motive: YOUR NAME SURNAME_ Alumni Homecoming 2019
Beneficiary: Università degli studi di Scienze Gastronomiche
Bank: Banca Sella – Agenzia di Pocapaglia
IBAN: IT60O0326847040052706534300
BIC: SELBIT2BXXX
PayPal
---
Deadline for application: September 1st
To confirm your participation, please write to alumni@unisg.it attaching the following:
Payment proof
---
Come together to grow our international network of alumni !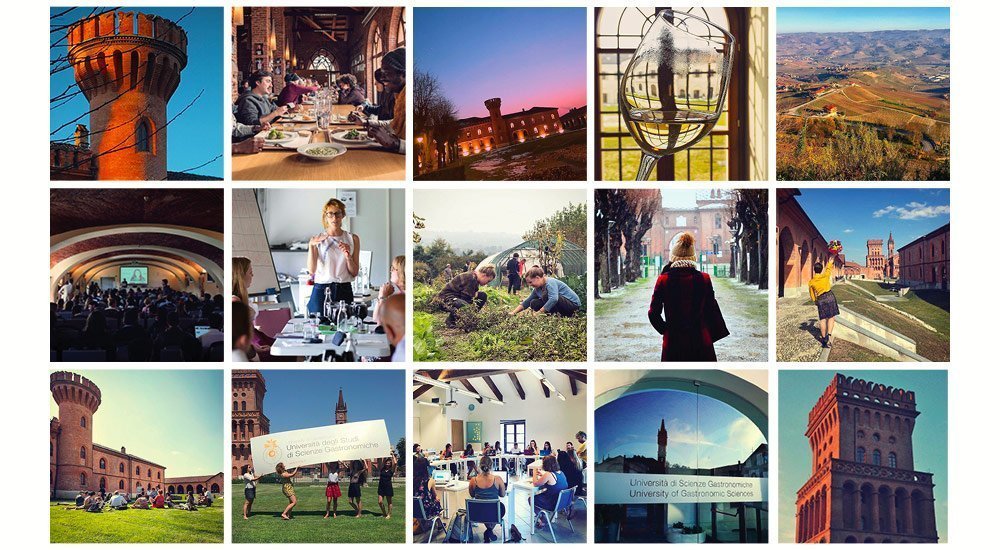 ---